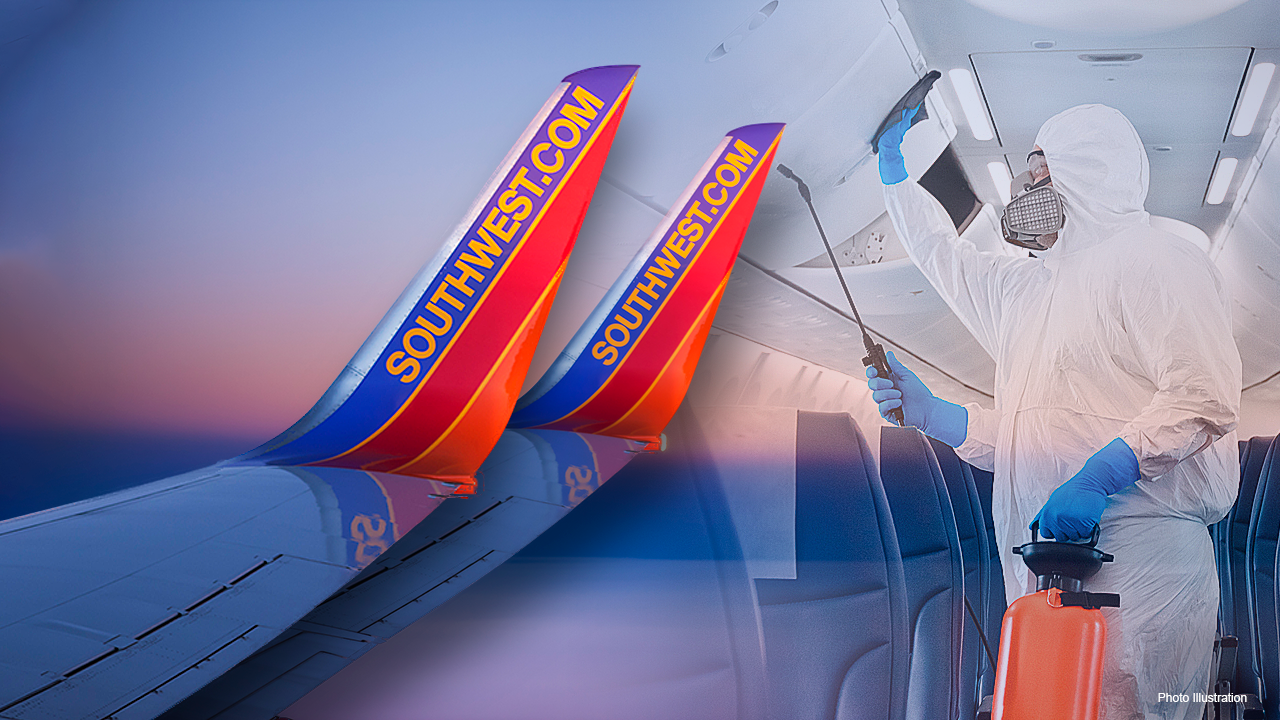 Southwest Airlines is no longer disinfecting the armrest between flights, as it begins to revert to the more common turnaround schedule.
According to South East airlines, passengers have to leave the flying flights they encounter.
From 1 August, Southwest changed its in-flight treaty policy to focus on bathrooms and tray tables, seat belts and armrests, which are now replaced with their "six to seven hours" deep clean at night. To be cleaned as part of.
Click Here To Get Fox Trade On The Go
The policy change was made to prioritize high-touch zones while reportedly minimizing turnaround time.
A memorandum shared with USA Today reads, "These are the most important areas to clean between each flight, as customers are contaminated with the use and consumption of food / drink."
Click UP for our life partner
In an email to Fox News, the major carrier explained a "multi-layered approach" to its cleanliness, including using a broad-spectrum disinfectant to clean toilets and tray tables on every seat between each flight. The planes undergo electrostatic cleaning once a month, which reportedly kills bacteria for 30 days.
Click here for complete coronary coverage
However passengers are allowed to eliminate their own area – the airline will provide sanitizing wipes to customers upon request, as well as hand sanitizers at check-in and ticket counters.
The Southwest has also promised to retain the vacant middle seats until at least October to better allow for social distance.
Read more on Fox Business
"As always, Southwest will monitor customer and employee feedback, as we adapt to the new normal in air travel, so we ensure safety as our top priority," it said in a statement.