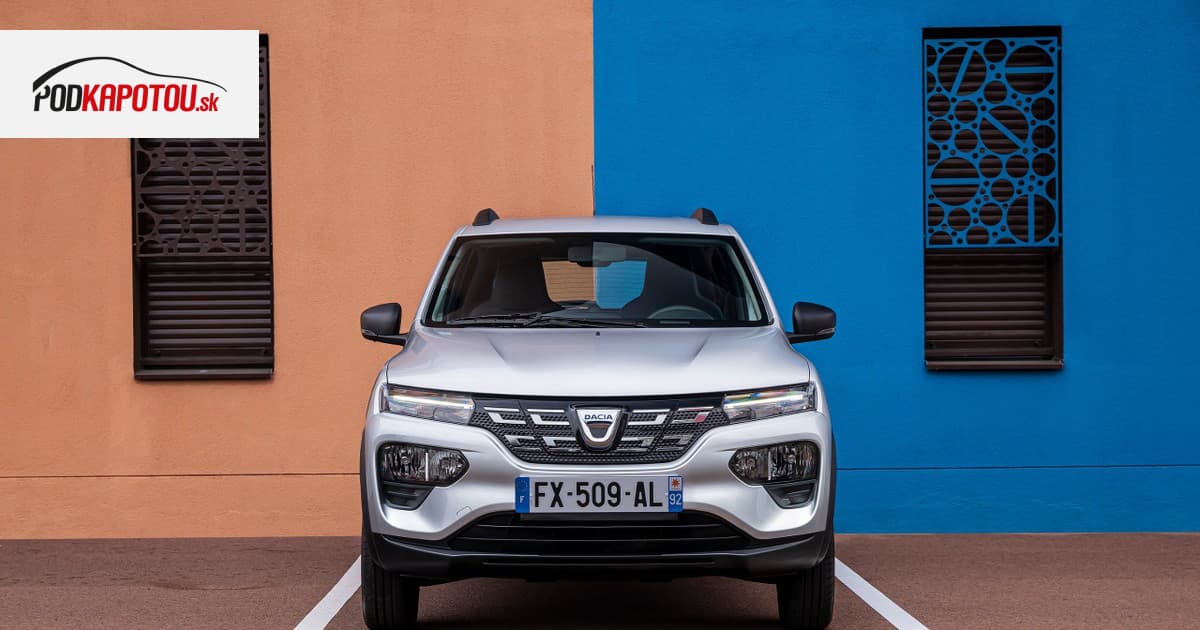 Genetically connected electric Dacia Spring with an Indian mini crossover called Renault Kwid.
The new Dacia Spring is a small electric car with a length of 3.7 meters, which is built to offer electric mobility to a significantly larger population. The small electric car will offer seating for four, a suitcase with a volume of 290 liters and 230 kilometers of combined range. The car has an engine with a power of 33 kW and a torque of 125 Nm. The spring accelerates from 0 to 100 km / h for 19 seconds, but from 0 to 50 km / h the spring accelerates in 5.8 seconds. Therefore, it is a clearly urban vehicle capable of driving at a prudent pace even for kilometers outside the city. This is also documented by the top speed of 125 km / h. The car can be charged from the household outlet, from the wallbox by AC charging, but also by DC charging (to 80% in 56 minutes).
"Monday 19.4. We are launching pre-orders for Dacia's first electric model. The new Spring is a total revolution in the automotive market. It combines the core values ​​of the Dacia brand: affordability, useful technologies and now the benefits of a 100% electric motor. Pre-orders include a limited number of vehicles with fast charging, navigation system, parking camera and metallic paint for the price of € 18,400. " describes Stanislav Mihalovič, Country Marketing Manager of Renault Slovakia.
The basic price is 16,500 euros. You can see the car in the spring-spring-spring gallery.