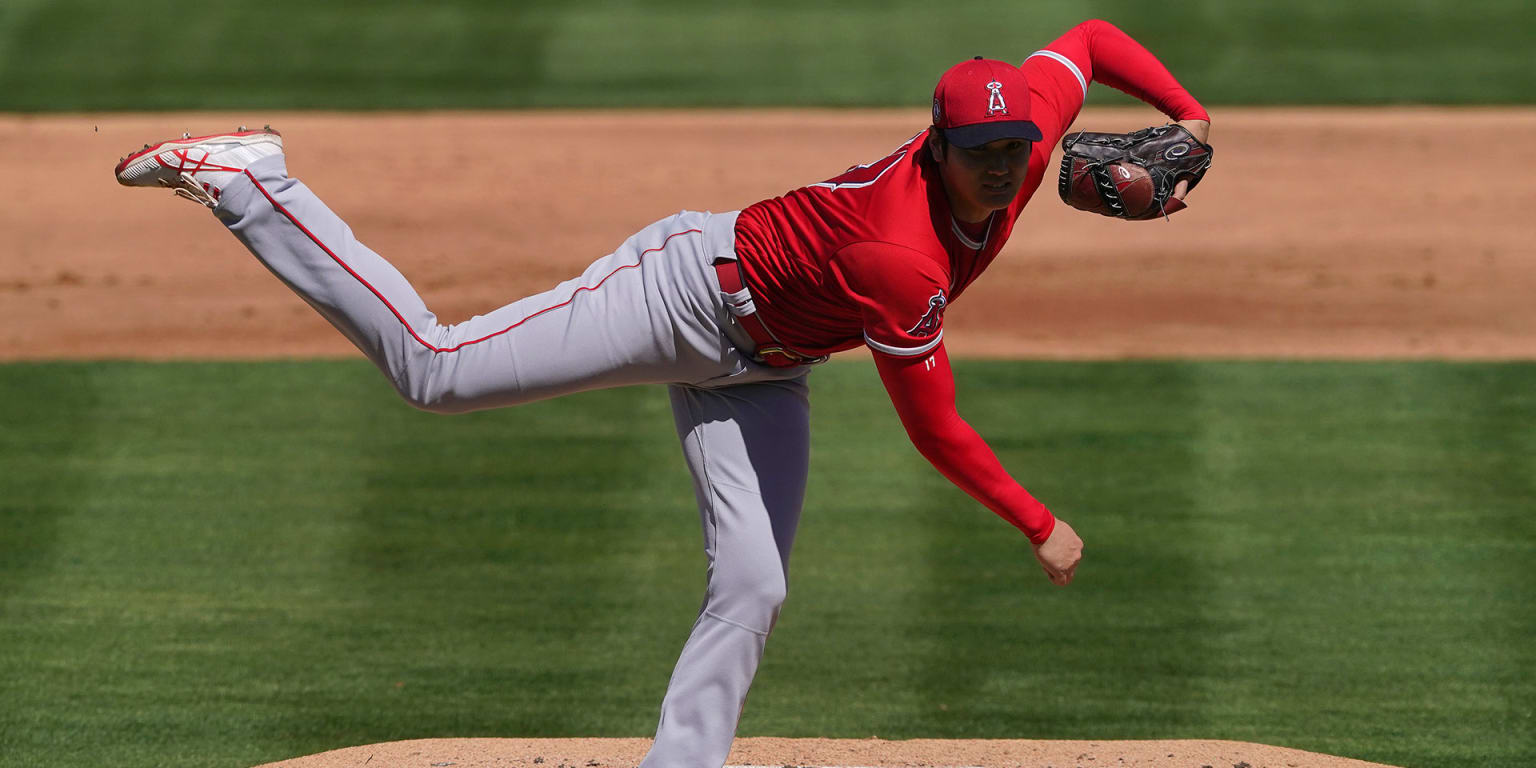 Two-way star Shohei Ohtani continued his strong spring in the Angels' 7-3 win on Friday, striking out five batters in 1 2/3 innings against the Athletics in his Cactus League debut as a pitcher at Hohokam Stadium. . It came just two days after he smashed a home run of roughly 468 feet over the batter's eye in the middle as a designated hitter at Tempe Diablo Stadium.
Ohtani hit 100 mph on his fastball, which is also what he achieved in a live bullpen session Saturday. He struck out three batters in his highly anticipated first inning, working around a double and a walk. His fastball command was solid and his divider had elite movement, although he had some trouble locating his slider. He also allowed a pair of doubles and a walk in the second, but struck out two batters before going out for reliever Kyle Keller after throwing 41 pitches (24 strikes).
"I was able to simulate some situations with running backs on base," Ohtani said through interpreter Ippei Mizuhara. "I was able to get into real game situations. Because it was my first game, I wasn't planning on letting it go at first, but as the game progressed, I felt better and started throwing harder. But it also led me to cut the ball a couple of times, so it's something I have to work on. "
Manager Joe Maddon liked what he saw of Ohtani, who pitched exclusively out of the home stretch against Oakland, just like he did last season. But this year, its mechanics seem to be back in order.
"It really starts with his delivery, I think he's cleaner and more consistent," Maddon said. "I like his stroke better. It starts there and then he is able to regain the speed he has had in the past, and the very good break in his splitter. The most important thing to his success will be the replay of the throw and knowing where his fastball it goes steadily. "
It was a huge improvement from last year, when Ohtani never looked comfortable on the mound and struggled with his control in both of his outings before being brought down with a right forearm / elbow strain. Last season marked Ohtani's return to the mound after Tommy John surgery in 2018 and left knee surgery at the end of the '19 season. He was the AL Rookie of the Year in '18 before injuries, and this is his first season since he's been completely healthy.
As a result, the Angels plan to be more aggressive with Ohtani this season: Maddon revealed Friday that Ohtani will simply be part of the six-man rotation and will not limit himself to pitching on a specific day of the week, as he has. in the past with its beginnings on Sundays in '18 and '20.
"Whenever his day comes, his day comes," Maddon said. "We have not decided the hierarchical order. But once it is established, he will be part of that order and he will be like everyone else. "
Ohtani said he agrees with the decision to pitch more in 2021 and will work to find a routine that will keep him ready between starts without as much rest. He also noted that with days off, he could still pitch just once a week in certain scenarios, and he thinks he'll still find plenty of time to serve as a designated hitter. There is also the possibility that he will be in the lineup the day before or after his starts, which is also something the Angels avoided in the past.
"We're not trying to set a cement schedule for my hitting," Ohtani said. "We will see by ear how I feel and I will inform the coaching staff."
• Third baseman Anthony Rendon was not in the lineup Friday, but Maddon said he is not injured. They're just taking it easy in early spring after you've experienced widespread pain.
• Outfield prospect Brandon Marsh is moving closer to having time in the outfield after being limited to designated hitter service due to a minor arm injury.
• Reliever Junior Guerra, who was late to camp due to visa issues, threw a bullpen session Friday and Maddon believes the right-hander will have plenty of time to prepare for the season. Guerra is an unlisted guest, but he has a 3.77 ERA in his career in six seasons and has a solid chance of making the team with a solid spring.