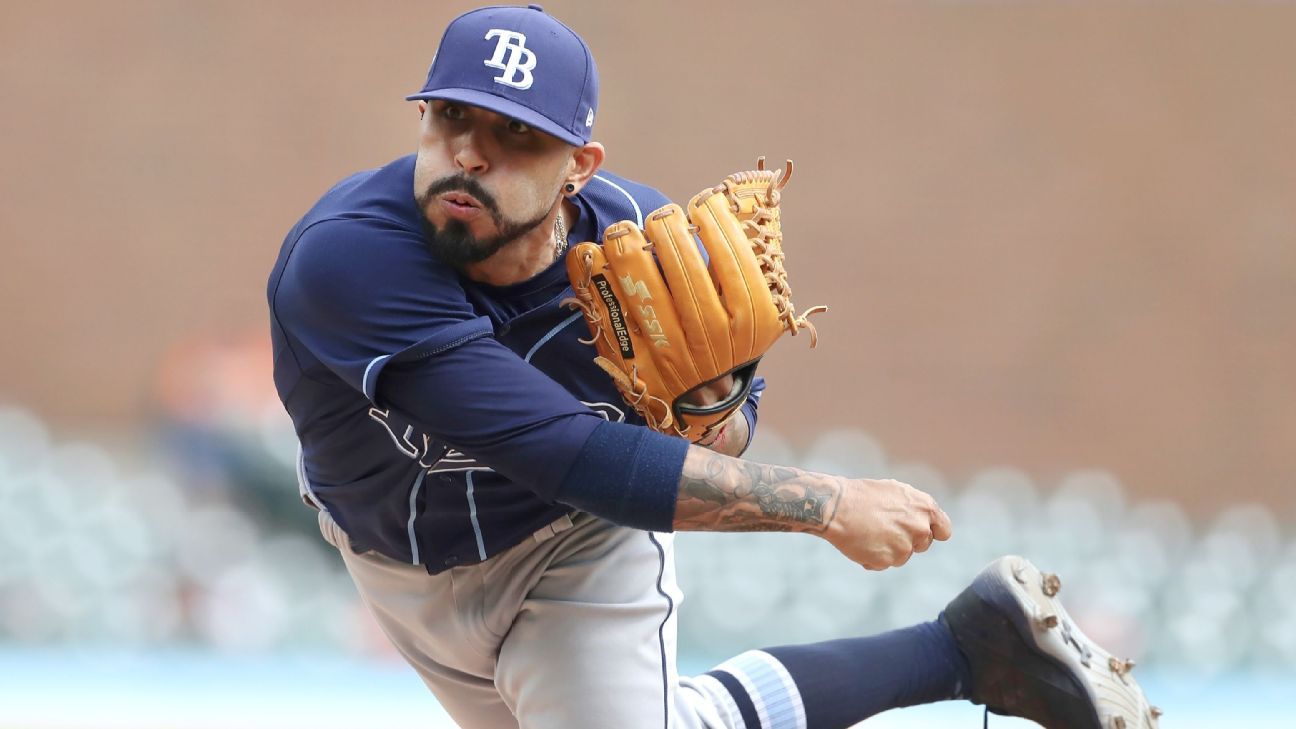 The unconventional decision of Tampa Bay Rays manager Kevin Cash to use a back-of-the-bullpen relay to start the team's game worked so well on Saturday that he plans to do it again on Sunday.
According to Cash, righty Sergio Romo, who started Saturday's victory over the Los Angeles Angels, will start again on Sunday.
Romo struck out the team in 18 pitches in his only job inning on Saturday before giving the ball to rookie southpaw Ryan Yarbrough. Yarbrough (4-2) took the win after allowing a run in 6 1/3 innings in the Rays' 5-3 victory.
Romo, 35, had 588 career appearances before Saturday. According to Elias Sports Bureau, the only players in MLB history with the most career appearances at the time of their first start were Troy Percival (638), Todd Jones (632) and Chuck McElroy (603).
through his plan for Sunday, Romo would be the first pitcher to start the games on consecutive days since Zack Greinke did it for the Milwaukee Brewers from July 7 to 8, 2012. Greinke was ejected after pitching only four pitches and face two batters on July 7.
The last pitcher to start on consecutive days after throwing at least one inning on the first day was Steve McCatty of the Oakland Athletics, and he did it on April 14 and 15, 1980. On April 14 he took the loss after allowing five runs and four hits and three walks in 1 2/3 innings and he faced 14 batters. He then returned on April 15 and picked up the win after allowing three runs of seven hits in 8 1/3 innings of work.
Cash explained that his reasoning for the unusual use of his pitchers is that he throws the right -The Angels' long line-up for a loop and in the case of Saturday, allowed Yarbrough to lose at least one round against the Zack Cozart of Los Angeles, Mike Trout and Justin Upton.
"It allows us, in theory, to miss Sergio to get in there and play the match game in the first, which is unheard of until Saturday, anyway," Cash explained Thursday night.
.


Source link