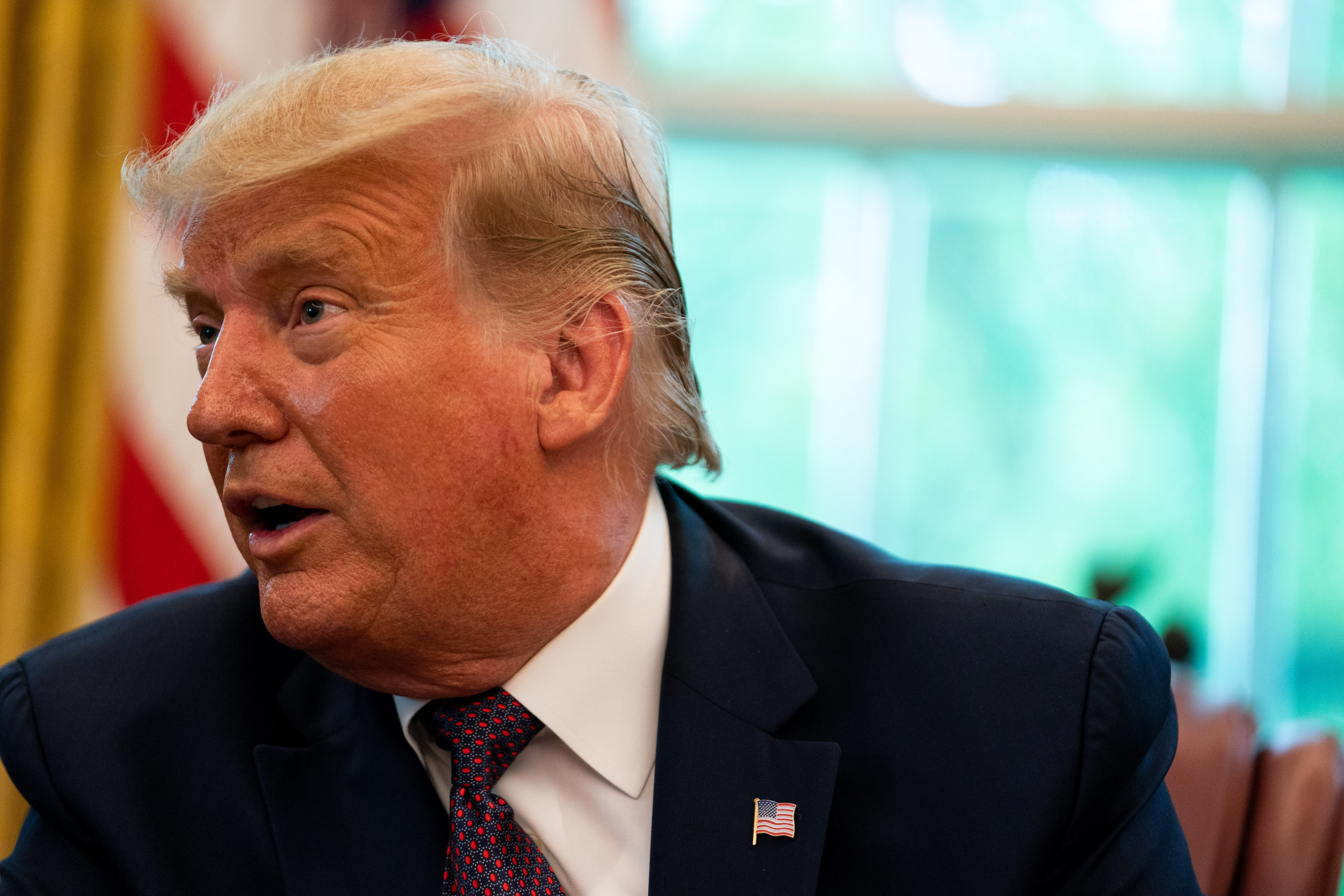 Former President of the United Nations General Assembly and former Serbian Foreign Minister, Vuk Jeremic has rejected the agreement between Serbia and Kosovo that led to President Donald Trump's second Nobel Prize nomination as a "photo opportunity" only.
Swedish parliamentarian Magnus Jacobson nominated Trump and the governments of Kosovo and Serbia for the prestigious award, praising that economic relations had returned to normal following US-brokered discussions.
Jacobson tweeted: "I have nominated the US government and the governments of Kosovo and Serbia for joint work for peace and economic development through a cooperation agreement signed at the White House."
Newsweek offers membership>
Kosovo Prime Minister Awadhullah Hoti said on both Facebook and Twitter that he is "extremely grateful" for the nomination.
It was Trump's second Nobel Prize nomination of the week. On Wednesday, right-wing Norwegian politician Christian Tybring-Giede also nominated Trump for the award for peace talks between Israel and the United Arab Emirates.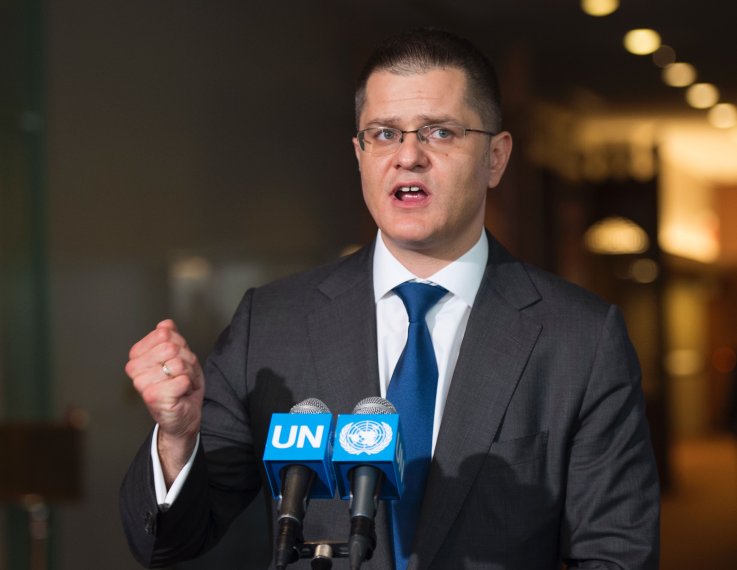 Vuk Jeremic, former Serbian foreign minister, is featured in the 2016 United Nations General Assembly.
Don EMMERT / Getty Images
Last Friday, Trump tweeted: "Another great day for peace with the Middle East – Muslim-majority Kosovo and Israel have agreed to normalize relations and establish diplomatic relations. Well done! More Islamic and Arab nations will follow soon! "
Newsweek offers membership>
Meanwhile Israeli Prime Minister Benjamin Netanyahu announced that Israel and Kosovo have agreed to establish diplomatic relations and will open an embassy in Kosovo, Jerusalem, with Belgrade.
Jeremic, who was Serbia's foreign minister between 2007 and 2012, reported Newsweek In a statement that Trump's latest Nobel nomination "should not be viewed outside the context of the US presidential election campaign."
"President Trump's personal right-wing allies from Europe wrote letters to the Nobel Committee with the sole purpose of being published in American media outlets."
Balkan Insight said in the report that the agreements signed by Serbian President Alexander Vušić and Kosovo Prime Minister Avadhullah Hoti under Trump's supervision did not contain similar content.
Jeremic said: "The two non-binding non-papers signed separately by Belgrade and Pristina in the White House are neither historical nor durable.
"It is clear to all who have a superficial understanding of Balkan affairs. No outstanding issues between the two sides were addressed in any serious way."
"It was a closed photo opportunity for President Trump and a good PR moment for Israeli Prime Minister Benjamin Netanyahu, who had a chance to announce that two European embassies would be opened in Jerusalem. I say that moment, because I No. Think that Belgrade or Prietina really plan to do so in the future, "added Jeremic, who was president of the United Nations General Assembly in 2012 and 2013.
Only the US and Guatemala have opened embassies in Jerusalem, opposed by Palestinians who want East Jerusalem with broad international support, with Israel captured as their capital in the 1967 Middle East War.
Under the Nobel Peace Prize Rules, any member of the National Parliament can nominate a candidate for the award. Trump's twin nomination has raised the will of some. An op-ed by the Atlantic, Who reported that Trump had disappointed American WW1 veterans, called for the award to end.
Graeme Wood wrote in the magazine, "It is a tradition not to give the Peace Prize to anyone, which the Nobel Committee should revive."
On Saturday, White House adviser Larry Kudlow told reporters: "I am very proud, very proud of President Trump for being nominated for the Nobel Peace Prize."
Newsweek Has contacted the White House for comment.