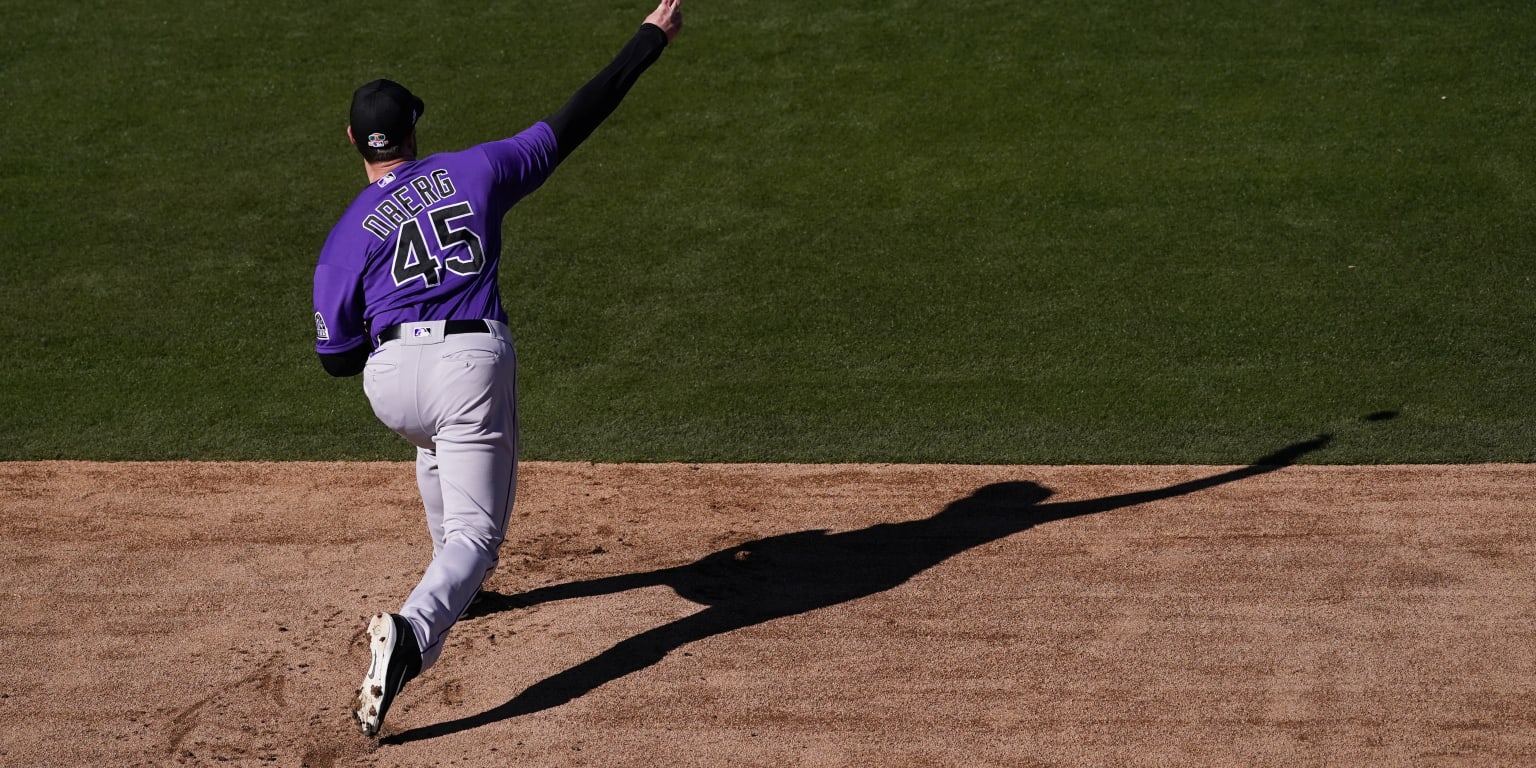 Rockies right-hander relief pitcher Scott Oberg underwent surgery Thursday night to treat a recurrence of blood clots in his right elbow that has kept him out of Major League action since August 2019. It is his fourth fight with the condition.
The surgery, performed at Mayo Clinic in Scottsdale, Ariz., Will likely end Oberg's career, whose 259 games are the most of any Rockies pitcher since he debuted in 2015.
The 30-year-old Oberg was one of the major relievers in the majors in 2018 and '19 before the condition, which worsened in '18, returned and ended his season. Oberg was apparently close to returning last August when the condition flared again.
In September, Oberg underwent surgery at the University of Pennsylvania for thoracic outlet syndrome. The hope was that by having the doctors remove the upper rib on the right side, some of the constriction that caused the clots would disappear.
This spring, Oberg made four blank appearances, the last on Monday. Oberg had four strikeouts, hit a batter and held opponents to two hits in his four innings this spring, and he seemed to be moving forward to be healthy enough to start the season. But then the outbreak happened Thursday night.
In 2018 and '19, Oberg was 14-2 with a 2.35 ERA in 105 appearances. His ERA is the fifth-lowest among pitchers with at least 100 innings since '18. Oberg's 3.85 ERA is the seventh-lowest in club history among pitchers with at least 200 innings.