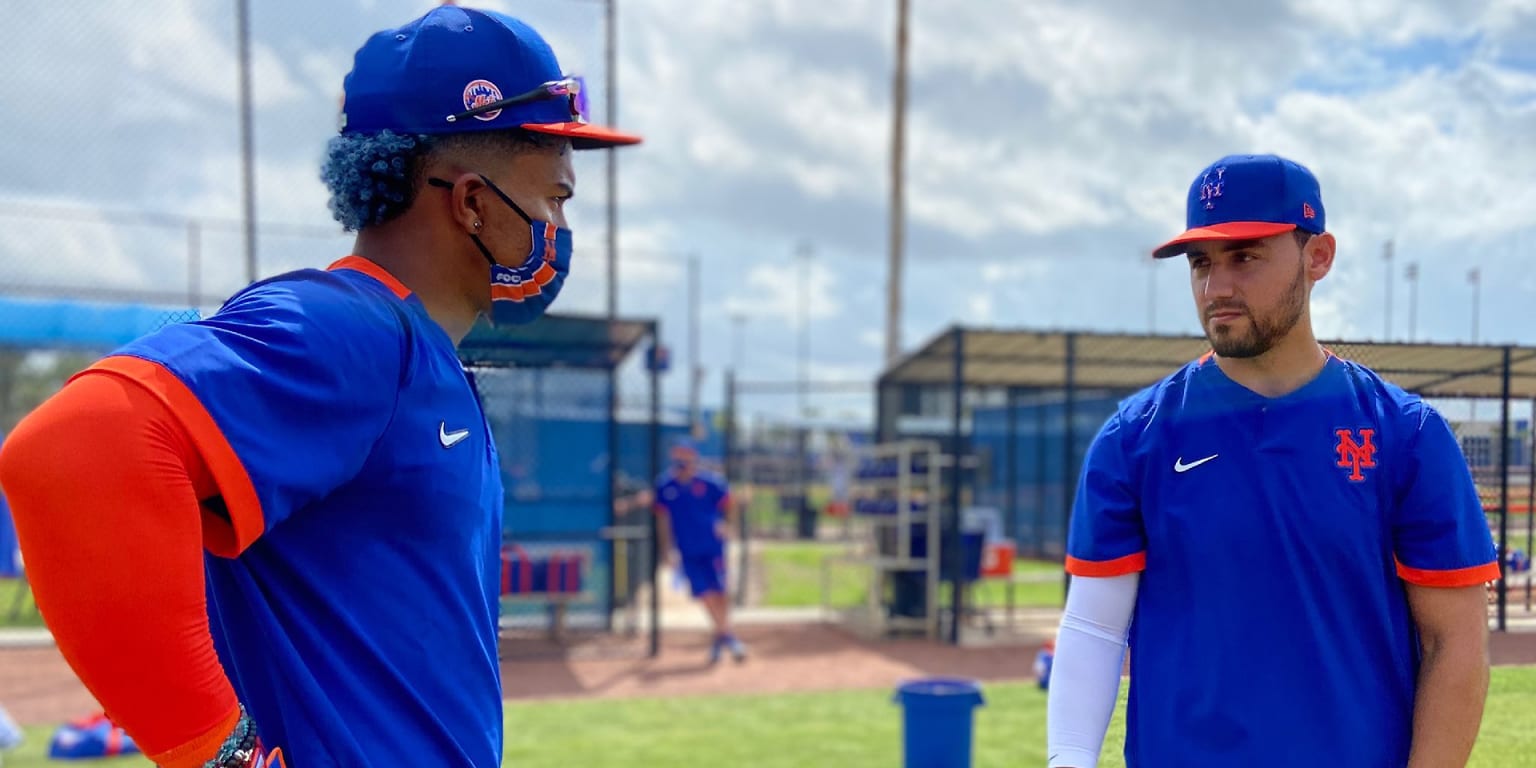 PORT ST. LUCIE, Fla. – In total, the Mets delivered nearly half of their 40-man roster this offseason, trading 18 new players in that group. That's a huge total, two or three times what the Mets have done in the past winters. In a display of their depth, they invited 71 players in total to Major League Baseball Spring Training.
"I feel great about the squad," general manager Zack Scott said. "As it is now, I think we are pretty settled with the 40 men. We may have other types of deals off the list and there may be other opportunities that come along in the spring, but I feel great about the group we have here. "
The Mets' signing of Taijuan Walker to complete their rotation, then, was probably their last major move of the offseason. In November, team president Sandy Alderson indicated that the Mets wanted to improve as a receiver (James McCann), in the outfield (Kevin Pillar, Albert Almora Jr.), in the rotation (Carlos Carrasco, Walker) and in the bullpen. (Trevor). May, Aaron Loup). Less priority was third base, where the Mets added depth (Jonathan Villar) without making a significant change.
When asked Monday if he was happy with JD Davis as his top third baseman, Scott replied, "Yes, definitely." Davis hit .247 with an OPS of .761 last season, after breaking with 22 home runs and an OPS of .895 the year before. The Mets believe he can be a powerful offensive player again while improving his defense at third.
"I said this before: JD Davis is a really strong player for our organization," Scott said. "We have some versatility with some of the other guys we brought here so I feel really good."
Team meeting (virtual)
The Mets' annual meeting before the first official morning of full squad practice was a little different this year. Because it was too windy in Clover Park to hold a socially distant gathering outside, players scored through Zoom from various points in the complex. Alderson, Scott and manager Luis Rojas were the main voices at the meeting.
"We talk about how talented we are and we recognize it, but … we are aware that this is not going to be enough. [alone]"Said Rojas. "We need to work hard to get to the point where we will be that contender, we will be that team that comes out with a winning mentality."
To that end, Rojas said he installed a new schedule called "fundamental of the day," which the Mets plan to continue through spring training. Monday's emphasis was on bunt defense.
"These guys are professionals," Rojas said. "There is not much overcommunication you have to do. Guys get it quickly. So everything that was said on the call they took in and I thought we had a really good first day today. "
Four players absent
Dominic Smith and Carlos Carrasco were among the four players missing from the first full-team workout due to what Rojas called a "non-injury-related problem." Rojas said he expects all four to be at camp by the end of the week.
From Tiger to Spieth to… McNeil?
Jeff McNeil's productive offseason, as usual, included plenty of top-level golf. McNeil said he shot "about 67" this winter, as well as a 70 at the challenging Cypress Point course in California, and a Top 10 at a local amateur tournament.
At this point, McNeil's history as a golfer is well known; He considered pursuing the sport professionally before receiving a Long Beach State baseball scholarship and focusing on that. But McNeil still plays golf regularly and has spoken about the possibility of pursuing a career in the sport later in life.
When asked Monday how he would be doing on the PGA Tour today, the ever-confident McNeil smiled.
"I think I could compete," McNeil said. "I played a good number of tournaments this offseason and I definitely competed. … I know those [PGA] Courses are a different type of test. I just watched the tournament in Riviera and it was an extremely tough test. So I think I could compete a bit. Everyone is going to beat me, but I know I would definitely have a little fun there. "
Quotable
"We are going to rent horses and go to training." – Alderson, to MLB Network insider Jon Heyman, when asked if the Mets would send a scout to the showcase of free agent Yoenis Cespedes next month.