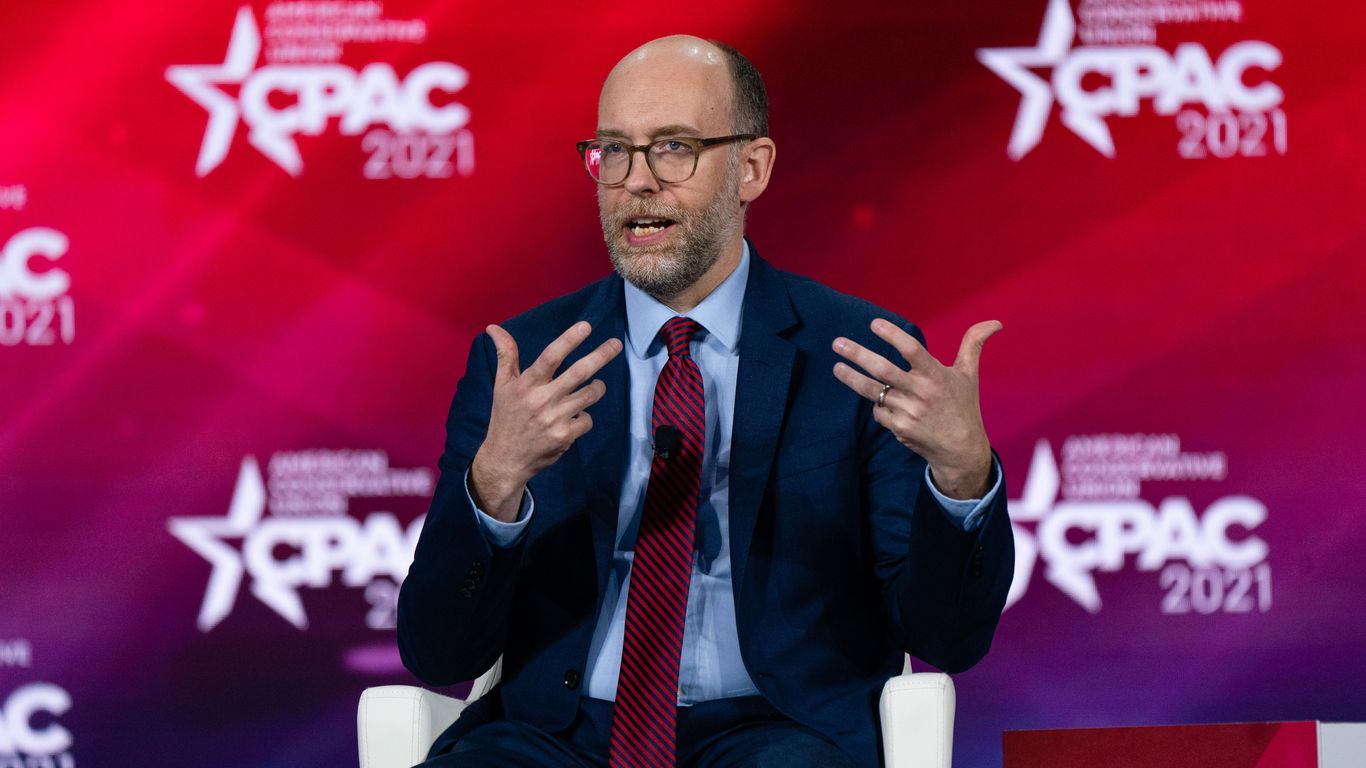 By stepping up the GOP's push against Big Tech, Trump's allies are targeting Biden's nominees who worked for, or even advised, Apple, Amazon, Google, or Facebook.
Driving the news: The Center for American Restoration, a think tank made up of the director of the Trump-era Office of Management and Budget, Russ Vought, wrote a letter to Senate Minority Leader Mitch McConnell (R-Ky.) And to Republican senators on Friday urging them to reject nominees with Big Tech. ties.
The panorama: Powerful factions from the left and right are uniting around a similar goal: to keep technological influence out of the Biden administration.
Trump-aligned Republican groups pushing an anti-tech message are motivated by the argument that big tech companies have too much power over conservative discourse and that antitrust laws should appeal to them.
In November, 32 progressive groups wrote to the Biden administration urging it to reject the influence of big technologies, arguing that their business practices are bad for consumers and the economy.
What they are saying: "We urge you and the Republican Senate conference to reject nominees for key antitrust enforcement positions if those nominees have served as attorneys, lobbyists, or consultants for Big Tech companies such as Apple, Amazon, Google, or Facebook." , reads the letter shared with Axios.
Vought's group, a 501 (c) (3) nonprofit, aims to continue lobbying on cultural issues that Trump rallied his base on, such as voter fraud and the power of big technology and networks Lachlan Markay of Axios previously reported.
The letter is signed by more than a dozen other conservative groups, including the Conservative Partnership Institute, the Internet Accountability Project, and the Media Research Center.
Between lines: Candidates the Biden administration is vetting for key antitrust enforcement roles at the Federal Trade Commission and the Department of Justice generally have no direct ties to big tech, so the application is more symbolic than any other. thing.
Attacking tech companies is a rare area of ​​alignment for the left and right, but it has largely been driven by opposing underlying ideologies.