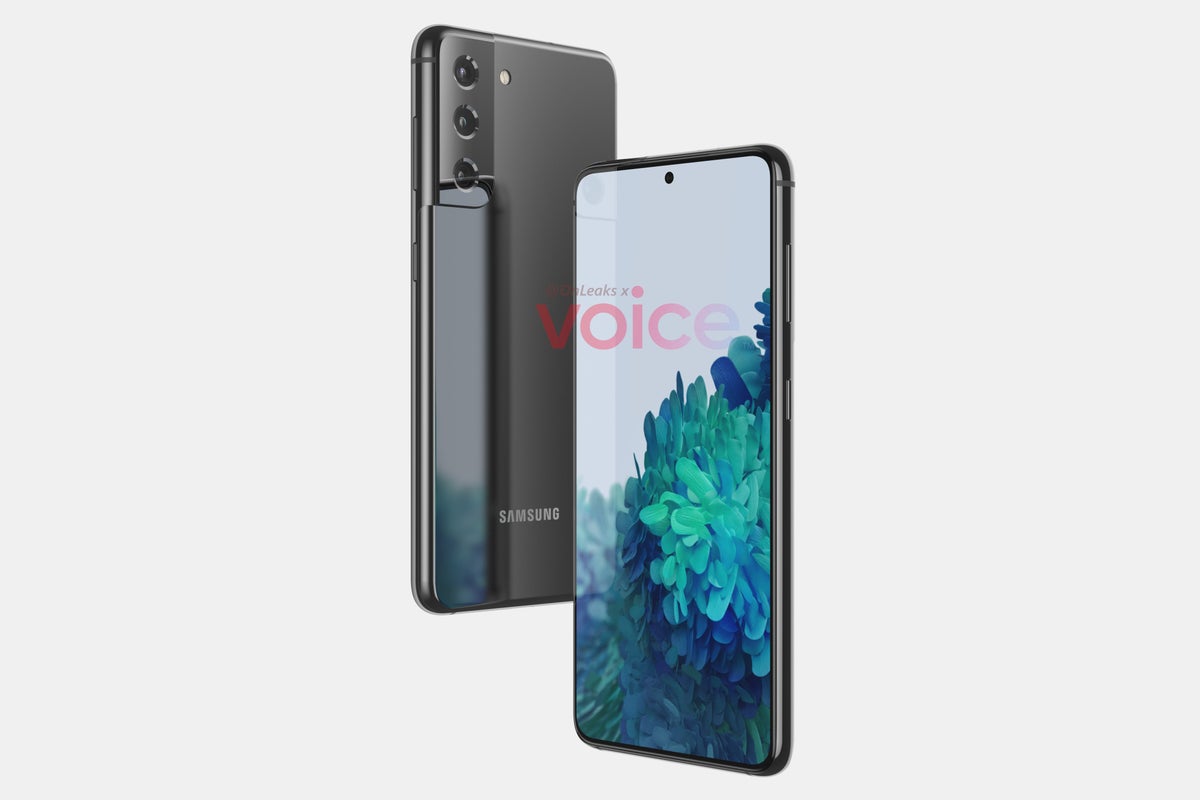 Rumors about the Samsung Galaxy S21 series have been circulating for some time and there is a lot of confusion with three months of the announcement remaining. Luckily, Steve Hemmerstoffer is here with the first render of Samsung's next-gen flagship.
Samsung has a new camera bump in the works
Image is standard The Galaxy S21 5G model is with an updated design centered around an all-new camera bump. Samsung has replaced the boring all-black used in the Galaxy S20 with a bump that matches the color of the phone.
Each individual sensor is now highlighted within the raised area, as seen previously on the Galaxy Note 20 Ultra, and the camera bends itself onto a metal frame, therefore creating a more unique look.
Samsung Galaxy S21 CAD-based render
Looks like there are no plans to add additional cameras next year – Samsung has fitted the Galaxy S21 with three cameras on the rear – but a general sensor upgrade is expected for better overall results.
Some changes have been made to the front
The Galaxy S20 was praised for its minimalist front design and Samsung took that response on board. The 5G Galaxy S21 looks similar to its predecessor by adopting a 6.2-inch punch-hole display with minimal bezels, though the chin appears slimmer than before.
All this means that the Galaxy S21 and Galaxy S20 are approximately the same size. Both phones are 151.7 mm long and 7.9 mm thick without taking into account the camera bump, although there is a slight difference in width – the Galaxy S21 is 71.2 mm wide, while the Galaxy S20 was only 69.1 mm wide.
Other features seen in the render include a bottom-firing speaker and a USB-C port. There is a normal power button and volume rocker sitting on the right side of the frame. As happened last year, there is no 3.5mm headphone jack.
Samsung Galaxy S21 Specs and Features
The Samsung Galaxy S21 should launch with the upcoming Snapdragon 875 in the United States and the next generation Exynos 1000 or 2100 in Europe and other international markets.
Samsung Galaxy S21 CAD-based render
Those chipsets will likely be paired with a minimum of 12GB of RAM and 128GB of storage, although other configurations with more storage and possibly additional RAM should also be available.
For the battery, the Galaxy S21 is expected to come with a 4,000mAh battery used inside the Galaxy S20. Support for the 25W power adapter is also expected, although these may not be included inside the box.
This story is developing …