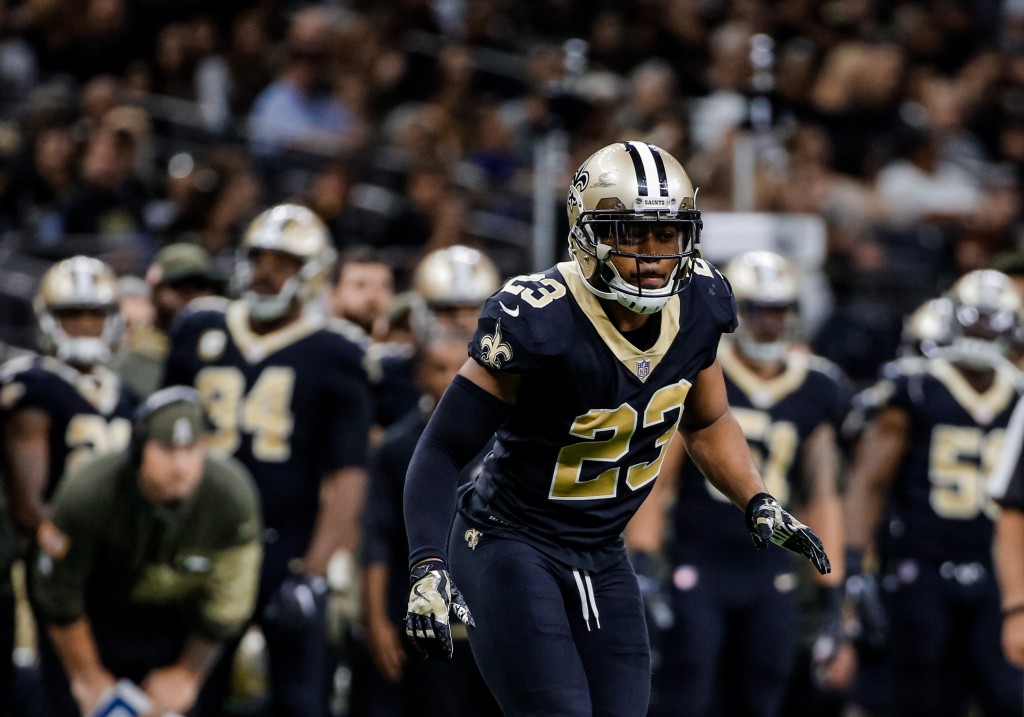 Cleveland police arrested Saints cornerback Marshon Lattimore for possession of a loaded handgun believed to have been stolen Thursday night, according to ESPN.com's Mike Triplett. Authorities charged Lattimore with receiving stolen property, a fourth degree felony.
Lattimore was booked into the Cuyahoga County Jail. The Cleveland native was a passenger in a vehicle who was pulled over for multiple traffic violations, according to Cleveland Police, who also charged Lattimore with possession of a concealed weapon.
Lattimore's attorney, Marcus Sidoti, called the matter a "misunderstanding." The 24-year-old corner is expected to be released from jail Saturday morning, Triplett tweets.
The Pro Bowl defender enters his fifth-year options season. With a $ 10.2MM cap on the Saints books, the team was keen to extend their top cover. Now Lattimore's fifth season may include a suspension under the league's personal conduct policy, though that's not a certainty at this time.
Photo courtesy of USA Today Sports Images.