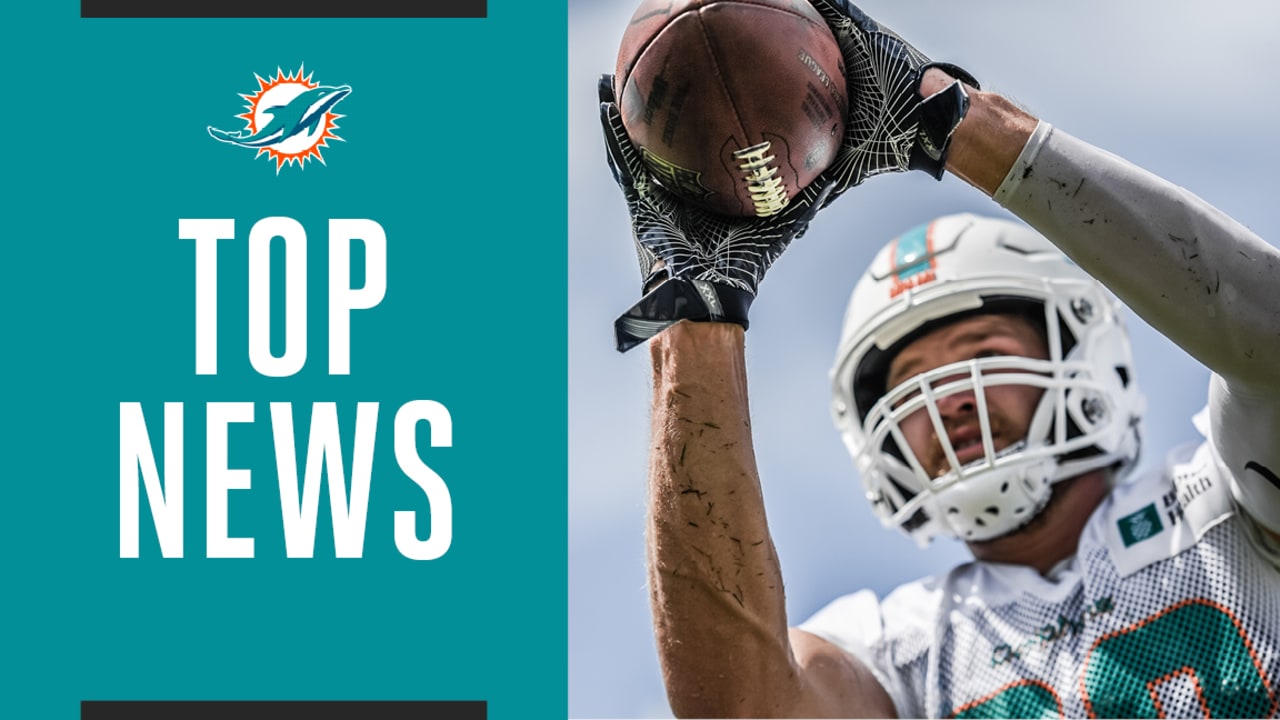 The Dolphins changed the roster on Monday morning when they waived linebacker James Crawford and signed wide receiver Andy Jones.
Jones was waived by Miami on April 20, 2020. He spent two terms on Miami's practice squad during the 2019 season. Jones has also spent time with Detroit (2017–19), Houston (2017) and Dallas (2016–17). He originally entered the NFL on May 6, 2016 with Dallas as an unpublished college free agent. During his career, Jones played in 11 matches with three games, 11 receptions for 80 yards (7.3 average) and one touchdown.
Saturday scrimmage evaluation
"I'll have to watch the film to be honest with you," Brian Floers said after Saturday's scrimmage.
Monday, Floers answered emerging questions surrounding what he saw when he reviewed the tape.
"Defensively, just communication," Floers said. "There were a few instances where we had the wrong amount of people on the field, so we've got it cleaned up. But I thought they worked hard."
The coach continued to discuss the work of experts in quarterback play, offensive line and kicking games.
"From the point of view of an offensive line, we made some moves there," Floers said. "We played Robert Hunt with a few different people; we played the role of Solomon (Kindley) with a few different people. Hunt was good to get with some of those more legendary players, so it was cool. I figured That they played well. I thought. The line played perfectly well. I felt that our experts are playing well. I think the pair of (Matt) Hack had really great punches. Jason (Sanders ) Kicked the ball well. We got some good snaps from Blake (Ferguson). "
Clayton Fejedalum came down with one of two interceptions to defend during scrimmage and broke up the play on Monday.
"I was there after high security," Fejedelem said. "I was just able to get a good read from the quarterback, going up in the air, getting the ball high at point and defensively our job is to get the ball back for our offense or score in our case; so It was a great issue." sport. It took us off the field and kept us moving forward defensively. "