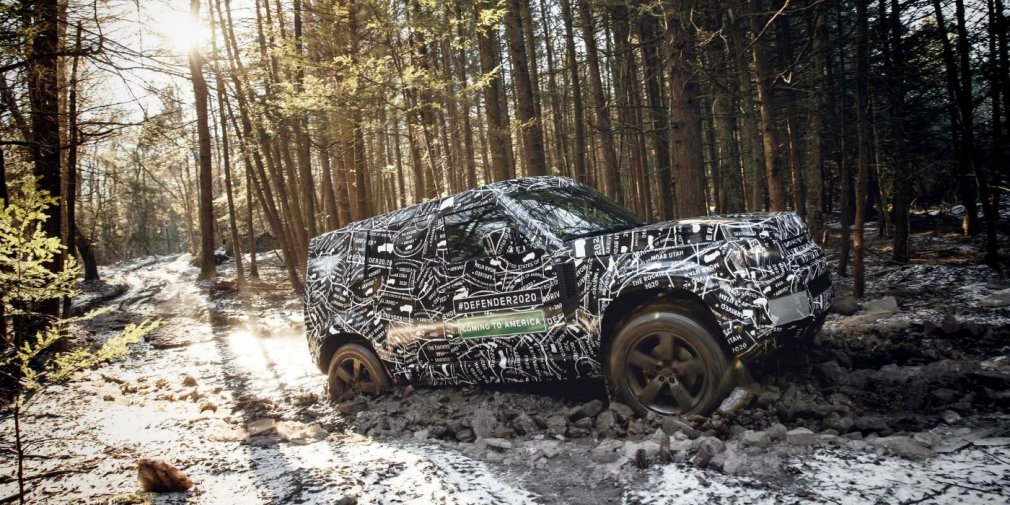 The user Robert Charles posted on Twitter his first image of the Land Rover Defender of the new generation. If the photo is genuine, the car will have a dramatic change inside, including a digital dashboard and a projection screen.
Judging by the photograph, the decoration will also be transformed by a completely new front panel, a horizontal touch screen multimedia system, a non-fixed electronic transmission selector and rotary switches located in a new location. The purpose of the latter is unknown: presumably they can be responsible for regulating the cabin climate or the choice of driving modes (as part of the ground response system).
As previously reported by Autocar, the new Land Rover Defender will undergo significant changes in the aggregate equipment. In particular, the V8 engines will be replaced by a 2.0-liter gasoline and diesel engine from the Ingenium family, and will be complemented by its super-economic hybrid engine.
The public premiere of the car, which claims the title of the most walkable SUV in the history of Land Rover, will take place this year, 2019, and will be launched in the "series" only at the beginning of 2020.