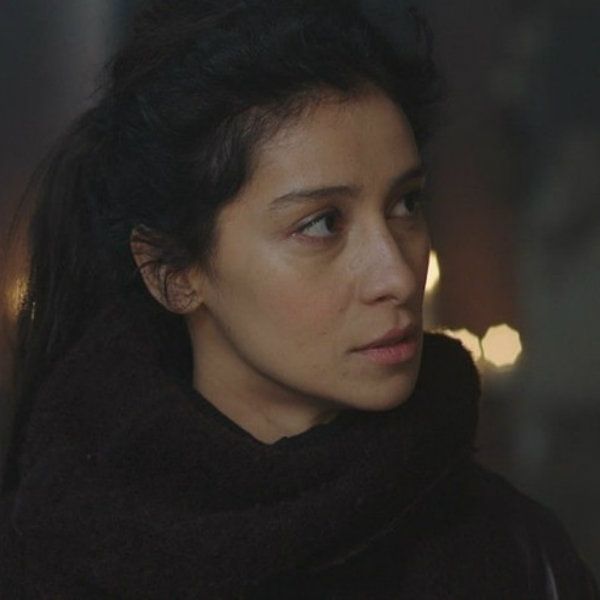 6:49 PM, 09/11/2018
The image in the Steampunk genre will be released on April 11, 2019.
The creators of the Russian fantasy steampunk "Abigail" have released the first trailer of the next project. In the center of the plot is the girl Abigail, played by the star of the hostage Tinatin Dalakishvili. The heroine spent her entire life in a closed city due to the outbreak of a mysterious epidemic. Trying to find her father, Abigail learns that, in fact, there was no epidemic, and everything that happens is a deception of the authorities.
The reality turns out to be terrifying: the city is governed by dark magicians. Abigail herself discovers supernatural abilities in herself and tries to hide from the Special Department, which cleans the city of magicians. The trailer shows not only the surroundings of the city in which the confrontation of the heroes takes place, but also the main characters, although the faces of some of them are hidden by masks.
Shot from the movie "Abigail".
In addition to Tinatin Dalakishvili, Rinal Mukhametov, former spouses Artem Tkachenko and Ravshana Kurkova, and many others played in Abigail. The script was written by Dmitry Zhigalov and Alexander Boguslavsky, who was also the project director. Remember that in the spring of this year, Boguslavsky released a fantastic movie "Beyond Reality" about a group of people with supernormal abilities who are going to steal a casino. The main roles in the project were played by Serbian actor Milosh Bikovich, Aristarkh Venes, Yuri Chursin, Lyubov Aksenova, Yevgeny Stychkin, Antonio Banderas and others.
The film "Abigail" will premiere on April 11, 2019. The exclusive materials of the film were presented to the public at the pop culture festival Comic Con Russia 2018, which was held in Moscow in early October. Most likely, in the near future, the creators will publish new promotional materials, which allow viewers to know the fantastic world, recreated on the screen.
Shot from the movie "Abigail".
Shot from the movie "Abigail".
Abigail Movie Trailer
See also
"Beyond reality": how Milos Bikovich eclipsed Antonio Banderas in our successful casino robbery
Antonio Banderas played the father of Milos Bikovich in the new Russian film "Beyond reality".