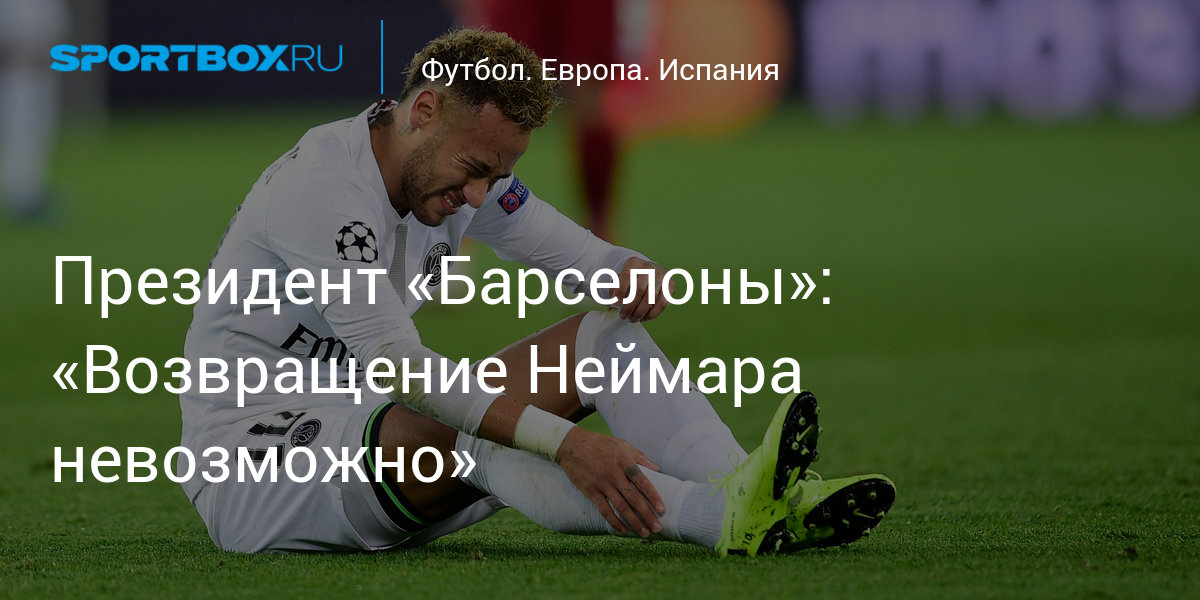 Neymar / Photo: © globallookpress.com
The president of Barcelona, ​​Josep Maria Bartomeu, commented on the information that the attacker PSG Neymar wants to return to the Catalan club.
"I talked to Neymar several times, but none of his entourage told me he wanted to come back." And nobody called the club about this issue. The return of Neymar is impossible, since we have chosen a different path. We will go further with Dembele and Coutinho. These are the two biggest investments in club history. They receive our full support. "Neymar has a valid contract with PSG, I would not like to sell it on the French site," Bartomeu told Radio Kanal Barcelona.
Recall that Neymar moved from Barcelona to PSG in 2017 for a record amount of 222 million euros.
In the 2018/19 season, the Brazilian striker held 23 meetings for the Parisians, scored 20 goals and 11 assists.
$('#spb-comments-new').find('[data-type="fb"]').mousedown(function () { if (!window.facebookAlljsLoaded) { window.facebookAlljsLoaded = true; script.load(['//connect.facebook.net/en_US/all.js#xfbml=1']); } });
$('.node-comments-btn #node_comments_btn_show').on('click', function (event) { var autoHeight = $('#b-comments').css('height', 'auto').height();
event.preventDefault();
$(this).addClass('hide'); $('#b-comments').toggleClass('hide'); });
Source link