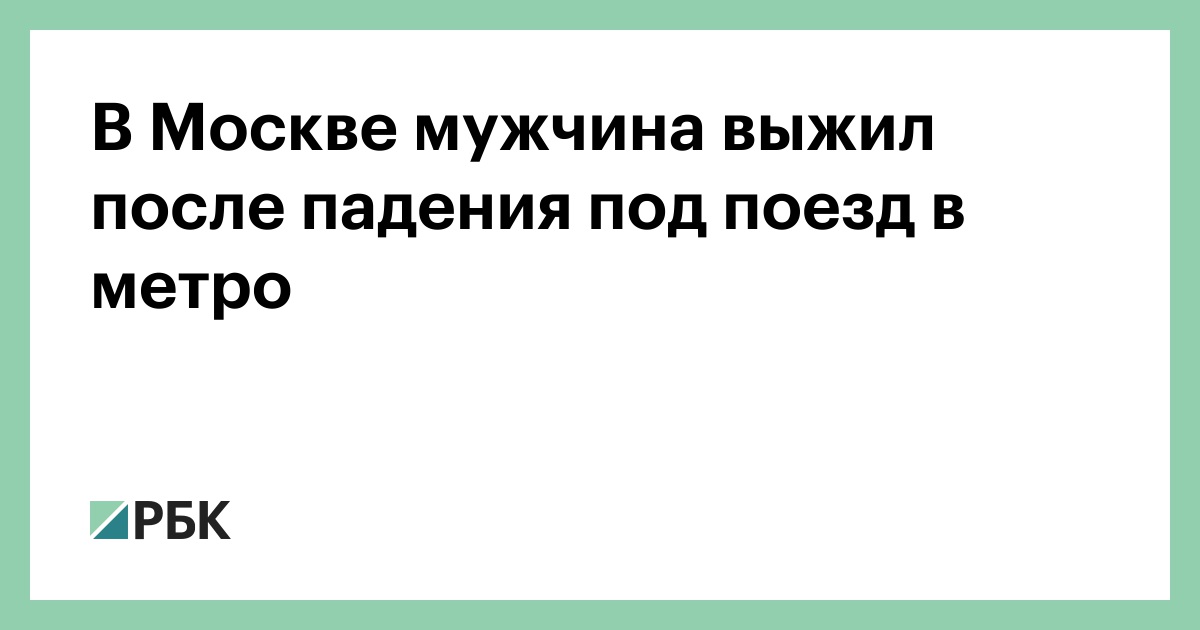 In Moscow, a man survived a fall in a subway in the subway
In Moscow, a man fell under a train which arrived at Kotelniki station on the Tagansko-Krasnopresnenskaya metro line and lasted. This was given to RBC by the Department of Internal Affairs magazine secretary of the Moscow Moscow-Moscow Alexei Myshlyaev.
He clarified that the event took place at 18:20 on March 24. A 50-year-old man came to the taste and fell on the railings. The emergency brake driver took action, and the train stopped before the passenger.
The man has been helped to go up on stage and to introduce him to the police room. When the first doctors gave first aid they realized the traveler was drunk. Myshlyaev said he had no injuries or injuries.
In terms of passengers, protocols were made according to art. 20.21 of the Russian Federation of Management of Risk Conditions (appears in a public place as they are deceitful, maintaining public duties and morality).
Myshlyaev also confirmed that the event had not affected the Tagansko-Krasnopresnenskaya line.
Source link