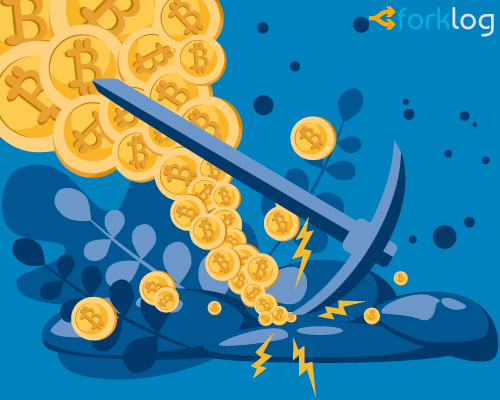 Diar's analytical report indicates that, compared to January 2018, in December, the income of Bitcoin miners decreased by 83%.
In 2018, Bitcoin miners received an income of $ 5.8 billion from their operations. In January of last year, BTC's production income amounted to $ 1.2 billion, but in December this figure had been reduced to $ 210 million. .
At the beginning of last year, the share of Bitmain's reserves in Bitcoin's hashrate, including its control through BTC and BTC.com, was 53%. At the beginning of 2019, this figure fell to 39%. This is probably not bad for decentralization and to reduce the risk of a possible "51% attack" on Bitcoin.
The hash rate network of the first cryptocurrency reached its peak at the beginning of the second half of 2018, and then there was a significant decrease, which lasted until the end of last year.
In the second decade of January, some hashrate growth began after Bitcoin withdrew from the annual minimum at the $ 3,200 mark. In Diar it is assumed that after this some miners turned on part of the equipment that was not used temporarily.
On the other hand, the researchers point out that bitcoin mining is not yet available to small-scale miners, since for most of them the break-even point is around $ 5000 for bitcoins.
In general, a good year for exchanges.
The report says that the year 2018 was marked for exchanges for a "record volume of operations". In most large commercial flats, trade volumes exceeded 2017 figures. At the same time, Diar predicts that in 2019 the activity indicators in the spot market of cryptocurrencies will be lower than in 2017, despite the possible expansion of exchange exchanges with new assets.
The volume of operations at Coinbase, the largest cryptography market in the United States, increased 21% compared to 2017 last year. The growth in trading volumes in Kraken and Bitfinex during this period amounted to 192% and 50%, respectively.
In addition to the growth in trading volumes, Coinbase also recorded an increase in the number of transactions with cryptoactive assets. The growth for the year amounted to 14.1% (82.7 million transactions in 2017, 94.4 million commercial transactions – in 2018).
The binding is not the same
As for the stablokoinov, in this segment there is a rapid growth of currencies, which appeared in 2018. In this context, the share of Tether USD (USDT), which once had a monopoly position, fell for the first time below 70 %:

Among the "new steblekkoinov", the most popular is the USDC of a startup Circle. Its share in the steyblecoin market is now 13%.
We will remember that the previous analysts of Skew came to the conclusion that in eight months the "new stable" will surpass the capitalization of Tether.
Subscribe to ForkLog news on Telegram: ForkLog Live – the complete news source, ForkLog – the most important news and surveys.
Did you find an error in the text? Select it and press CTRL + ENTER
Subscribe to the news Forklog