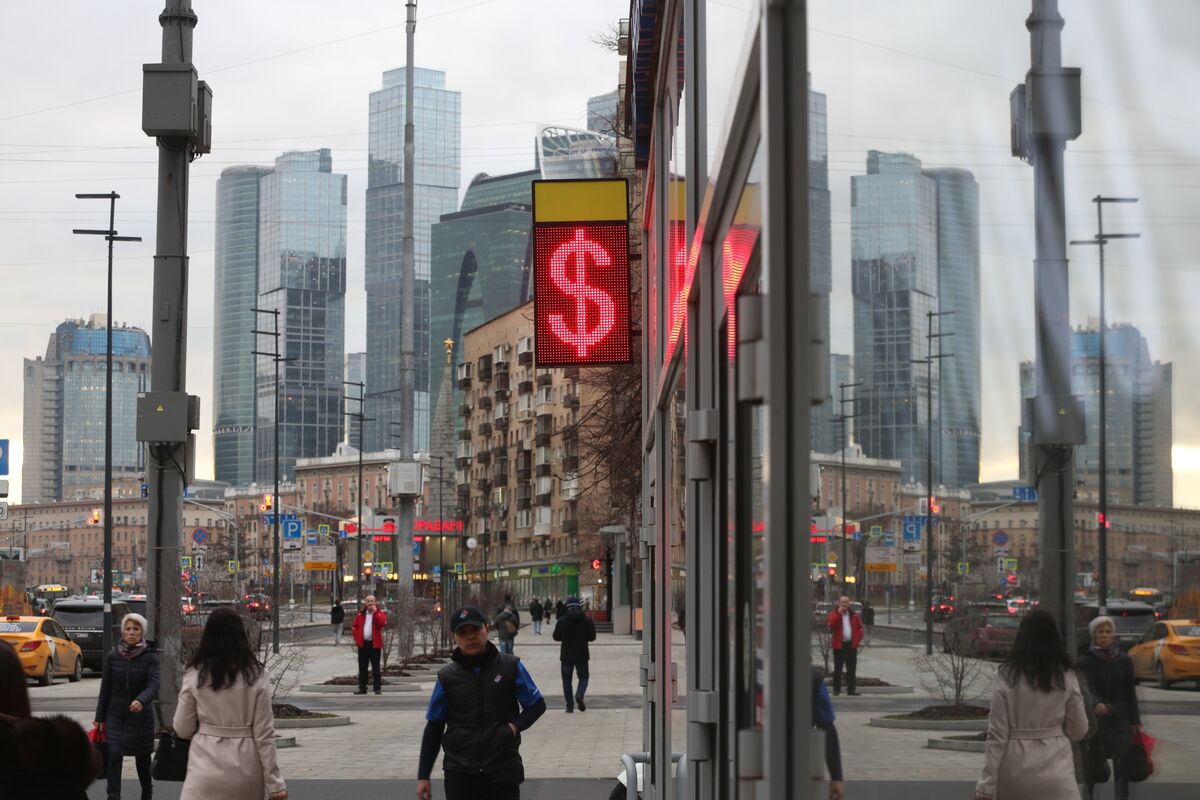 Russia must take urgent action to reduce its use of the dollar to a minimum as the new US administration of Joe Biden indicates it will increase sanctions, a senior diplomat said.
"We need to barricade ourselves against the US financial and economic system to eliminate dependence on this toxic source of permanent hostile action," said Deputy Foreign Minister Sergei Ryabkov in an interview on Wednesday in Moscow. "We need to cut the role of the dollar in any operation."
Russia is bracing for the latest US punitive measures for nerve agent poisoning and the imprisonment of opposition leader Alexey Navalny. In a speech at the Munich security conference last week, Biden said that addressing "Russian recklessness and hacking in computer networks in the U.S and in Europe and the world it has become essential to protect our collective security. "
The United States has imposed more than 90 rounds of sanctions in recent years against banks and state corporations, the oil and gas sector, senior officials and business moguls and is likely to add more restrictive measures, Ryabkov said.
De-dollarization campaign
Russian President Vladimir Putin has spearheaded a campaign for several years to reduce exposure to American assets, boosting the gold share in central bank reserves above the dollar for the first time. Still, Russia depends on the US currency for much of its international trade, and foreign investors hold nearly a quarter of its public debt.
The Foreign Ministry is not responsible for economic policy and Ryabkov did not elaborate on steps that could be taken to further reduce Russia's dependence on the dollar.
Tensions with Russia's rival in the Cold War have grown steadily and are now even worse than at the height of the communist era, said Ryabkov, who handles relations with the United States at the Foreign Ministry.
"There has never been anything like this in terms of not even a lack of trust, but rather mutual hostility," the diplomat said. "Emotions are so high and we won't see any improvement for a long, long time."
He dismissed as "lies" US claims that sanctions would be relaxed if the Kremlin changed its policies.
The fall in relations accelerated after Russia's annexation of Crimea from Ukraine in 2014 and the alleged meddling in the US presidential election two years later. The Biden administration has vowed to take a tougher stance on Russia and is considering new sanctions to punish Moscow for a major cyber attack detected last year and the Navalny case. The Kremlin denies any role in both.