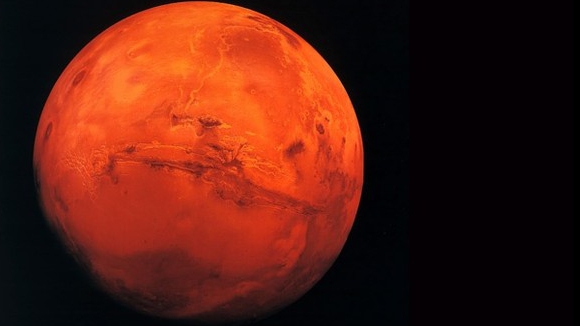 Spectacular and rare astronomical phenomenon in the last night of July! Mars will be closer to Earth than usual.
The distance to which the Great Earth will be is about 58 million kilometers.
The smallest possible distance Mars can reach near Earth is 54.6 million kilometers. The average distance between the two planets is 225 million kilometers and can be up to 402.3 million kilometers
. If it is clear, the red planet will be easily seen. "When you first see Mars rising east after sunset, you will be shocked by how bright it is," explained Diana Hannikainen, Sky & Telescope editor. "Its pale orange color is easy to recognize."
"At the end of July, Mars will be visible at sunset," explained NASA, but the best time to see it will be a few hours after the sunset, when Mars will appear higher in the sky. "Mars will still be visible in August, but each month its apparent size will diminish as it moves away from Earth in its orbit around the Sun," said NASA specialists
.