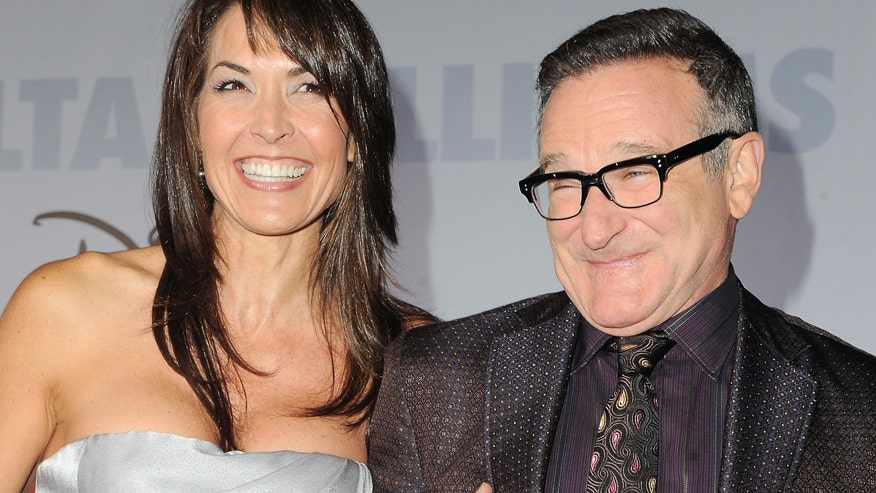 Robin Williams' widow, Susan Schneider, opened with a levy body dementia about her late husband before her death in the documentary "Robbins Wish", which premiered on Netflix on Tuesday.
Williams stated that Williams committed suicide on August 11, 2014, chasing her for months before her death, an "invisible monster".
"Robin and I knew there was a lot going on. Robin was right when he said to me, 'I just want to reboot my mind,' "Schneider said on the" Today "show on Tuesday.
Robin Williams has a 1-year-old Gradson who slowly prepares for his job.
He said: "At that moment I promised him that we would get to the bottom of this and I did not know that it would happen after passing.
"I was called to sit to go to the coroner's report. He said that I had to sit down and he said, essentially, Robin died of diffused levy body dementia, "Schneider claimed. "He started talking about neurodegeneration. He was not in his right mind. "
According to the Levi Body Association, Levi body dementia can cause behavioral changes, including "hallucinations, confusion, or mood changes."
Robin Williams' embassy ZELDA HUMAN shaved beard for women on father's 69th birthday
"I was relieved that it had a name. Robin and I had gone through this experience being chased by an invisible monster together, "said his widow.
He said: "And it was strange – like a mole with symptoms. I left a name for the disease, Robin and what I was looking for. "
Before understanding Williams' deteriorating health, doctors advised Schneider and Williams to sleep separately. That suggestion confused the "hook" star.
"He said to me, 'Does that mean we're separated?" And it was a very shocking moment, "Schneider said on the day's show. "When your best friend, your partner, your love, you realize that there is a giant chariot somewhere, and you cannot see where it is. But it is not just based in reality. It was a difficult moment. "
Click here to get the Fox News app
The purpose of "Robin's Will" is to shed more light on Williams's illness at the end of his life. There are also interviews with close friends and family members on the set of "Night at the Muse 3" in 2014, and old footage of the actor's last days.