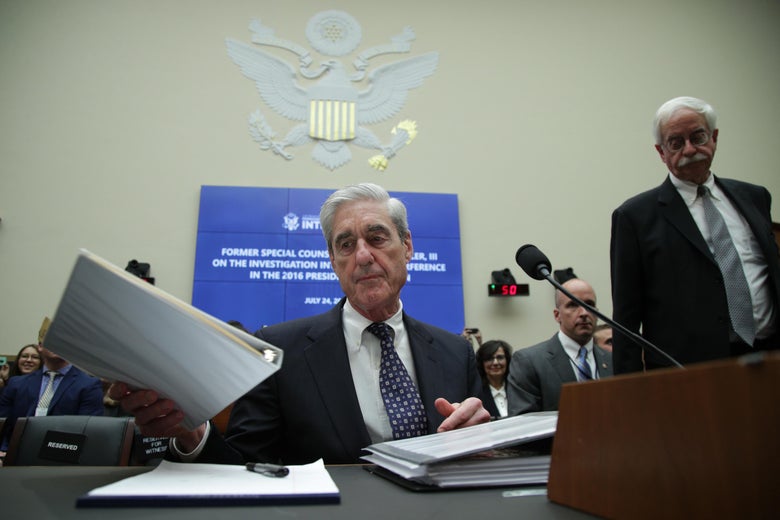 Former special adviser Robert Mueller has made silence a way of life. Since completing his two-year investigation into Russia's role in the 2016 election, Mueller has kept his letters close to his chest. Faced with repeated allegations of wrongdoing by President Donald Trump, who often called the investigation a "witch hunt," the former special attorney said nothing. Even when he appeared before Congress in July last year, Mueller seemed determined to avoid any hint of confrontation. But a day after Trump commuted Roger Stone's prison sentence, Mueller decided to break his silence. Your message? Stone is not a victim and his conviction for seven serious crimes, including lying to Congress and tampering with witnesses, stands firm. "Stone was prosecuted and convicted for committing federal crimes," Mueller wrote in an op-ed for the Washington Post. "He's still a convicted criminal, and with good reason."
The opinion piece represents Mueller's strongest defense of his investigation and his first public comments on the investigation since he testified before Congress last year. The fact that he chose to speak now only reflects that while Trump's decision to commute Stone's 40-month sentence was expected, "it still represented a notable challenge to Oval Office rules," as noted by the Los Angeles Times, Pointing out, he discovered that President Richard Nixon did not commute the sentences of his political allies during the Watergate investigation.
Mueller said he felt compelled to speak to "respond both to the broad claims that our investigation was illegitimate and our motives were inappropriate, and to the specific claims that Roger Stone was the victim of our office." Mueller explained that Stone became a "central figure" in the investigation for two main reasons: "He communicated in 2016 with individuals we know as Russian intelligence officers, and claimed to have advanced knowledge of releasing WikiLeaks emails stolen by those official Russian intelligence services. "
Mueller also made a particular point of rejecting claims that the investigation was conducted in the manner due to animosity towards the President. "We make all decisions in the Stone case, as in all our cases, based solely on the facts and the law and in accordance with the rule of law," Mueller wrote. "The women and men who carried out these investigations and prosecutions acted with the highest integrity. Claims to the contrary are false. "
Mueller wrote the op-ed on a day when Democrats, and even some Republicans, spoke out against the president's decision and promised to continue investigations. The Speaker of the House of Representatives, Nancy Pelosi, for example, characterized the commutation as an act of "astonishing corruption". Two Republican senators also spoke. "Unprecedented historical corruption: A US president commutes the sentence of a person convicted by a jury of lying to protect that same president," Senator Mitt Romney wrote on Twitter. Senator Patrick J. Toomey released a statement noting that while he understood "frustration with the seriously flawed Russian collusion investigation," commuting Stone's sentence "is wrong."
Trump lashed out at Romney and Toomey on Saturday night, characterizing them as "RINO'S" or "Republican in name only." "Do RINO's Pat Toomey and Mitt Romney have a problem with the fact that we caught Obama, Biden and Company illegally spying on my campaign?" Trump tweeted. "Do you mind if Comey, McCabe, Page and their lover Peter S, the entire group, ran rampant, wild and out of control, lying and dripping all the way? NO!"
Readers like you make our work possible. Help us continue to provide reports, comments, and criticism that you won't find anywhere else.
Join Slate Plus
Join