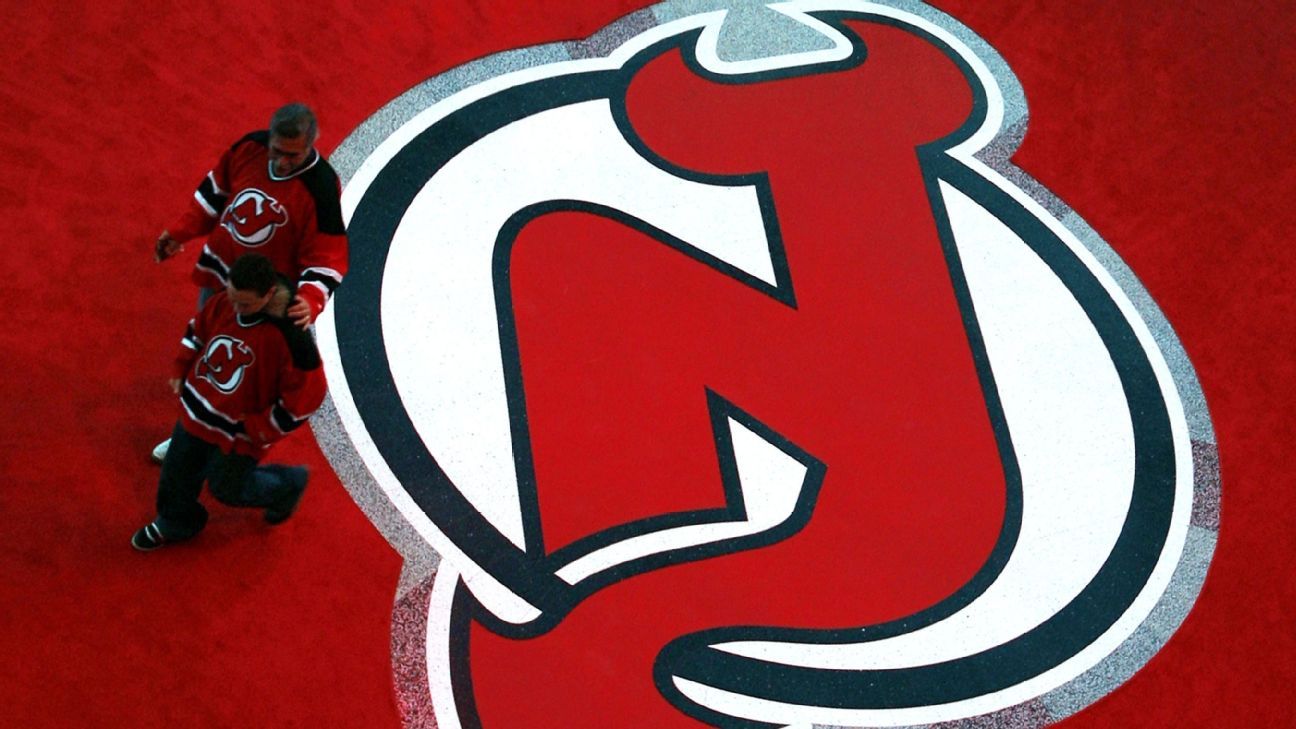 The New Jersey Devils are back at work after 19 players landed on the NHL's COVID-19 roster and forced a seven-game postponement from late January.
The Devils, who play the Rangers on Tuesday, practiced Monday for the first time since defeating the Sabers at Buffalo on January 31.
Over the next three days after that game, 11 players were added to the NHL's player unavailable list due to COVID-19, bringing the Devils total to 17. The list reached 19 on February 9. .
"It's kind of unfortunate and it's crazy how fast it spreads," forward Miles Wood said Monday. "I think that's the scariest part. You know, he took down a team in a matter of three days, so it's very serious."
New Jersey has 10 points, but has played in just nine games, the fewest in the Eastern Division. Heading into Monday, the Devils had at least four games in hand on each team against them.
Goalkeeper Mackenzie Blackwood was the first to test positive on January 20. Veteran Travis Zajac, who is two games away from his 1,000th regular-season game with New Jersey, was out before the Jan. 29 game at Buffalo. Kyle Palmieri tested positive on the morning of the 31st and then things multiplied after the team arrived in Pittsburgh for a game on February 2. The NHL shut down the Devils, forcing the team to send players home in two groups, those in the isolation group and those who were healthy.
Wood did not test positive. He had COVID-19 before training camp opened this year, so many players asked him what to expect. He said he had a cold. However, he knew of others who had a high fever.
Palmieri, who practiced Monday, said he felt nothing for a couple of days after his positive result. Two to three days after the result, the symptoms developed and lasted until the end of the week. He said his sense of smell is returning.
Zajac, who entered the protocol a few days before Palmieri, remains in it.
Blackwood said he had a bad cough and trouble breathing. He's just getting back into shape and said he's ready for the Rangers in New York if asked, as the team has been free for two weeks. He also said that watching the team go down with COVID-19 was "insane."
"I wasn't expecting that to happen, but my thoughts were simply, 'I hope it's not about me,'" Blackwood said.
Palmieri doesn't think the Devils did anything wrong to cause the spike. He said players have been wearing their masks, eating in their hotel rooms and holding each other accountable.
"We spent an hour or two hours, however, over the course of a game side by side on a bench gasping for air and I mean playing hockey is a difficult sport," he said. "You're coming back and you're pretty gassed and you're trying to catch your breath. So that's a lot of close contact, heavy breathing. You read enough about this virus, that's probably one of the worst things you can do is prolonged times of heavy breathing. between people without masks. "
Palmieri admits that there has been some anxiety in the last two weeks. Players have been concerned about keeping their families healthy and the possible long-term effects of COVID-19.
"You think about every scenario that goes through your head and what could happen," Palmieri said. "But hopefully when we all start coming back, we all regain full health. And like I said, let's get back to playing hockey and doing what we love."
Devils coach Lindy Ruff has told her team to treat the past two weeks as a reset. He felt the team was playing well before the break. He wants his players to focus on defense and take short turns on Tuesday. Special teams took cover on Monday, as well as getting players to skate and improve their stamina.
"I don't think any coach has really dealt with something like this and, you know, having that many players and now having to restart," said Ruff, who has spent nearly two decades as the NHL director. coach. "I think you can find a lot of excuses, you know, that you could lose a game. I want to find reasons why we can win."
Wood said playing for the Rangers will help. It's a rivalry game and he said there is no reason the Devils shouldn't be willing to do it.
"We have a lot of young guys on the team and to be honest I don't think it's going to affect us that much," Wood said. "I think the adrenaline will take over and we will return to the form of the game."
Associated Press contributed to this report.