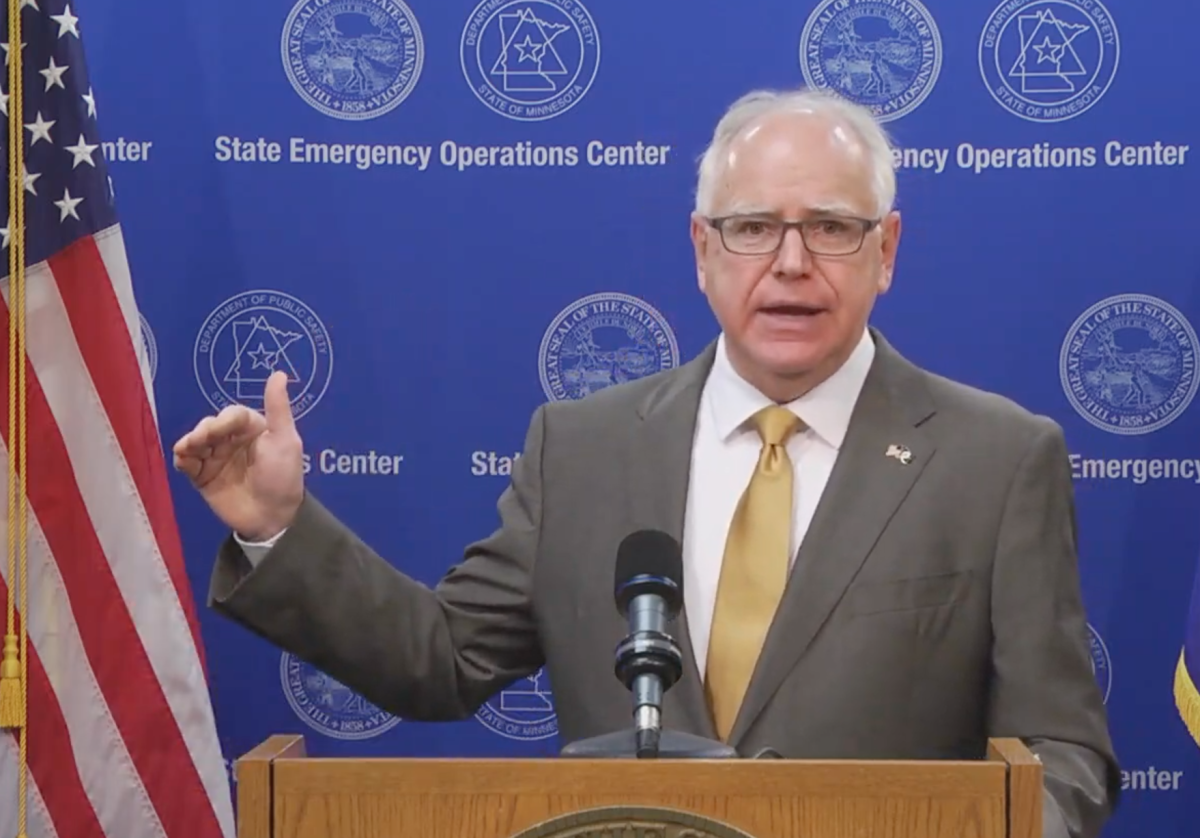 Tim Walz is expected to announce several changes to the COVID-19 ban on briefing, restaurant and entertainment businesses at 2 pm Wednesday.
Details are beginning to emerge about what Walz will announce ahead of the current ban on the dine-in service, which ends Wednesday, at 11:59 a.m. on January 10, with the governor briefing legislator and business leaders.
Here's what he could announce, based on reports from Twin Cities Media:
10% off 50% capacity for indoor dining in bars and restaurants, as per time Blois Olson's Morning Tech.
Olson says restaurants cannot cross 150 customers.
Other bar / restaurant rules: 6 people per table maximum, 6 foot distance, bar seating arrangement for 2 people at a time.
Bowling alleys and movie theaters allowed to reopen to 25% capacity Tom Hauser of KSTP.
Altars allow 250 outdoors, 150 outdoor, in sports events with a capacity of 25%.
The rule is expected to come into effect from Monday.
The restrictions were loosened after the state dropped cases in the summer, opening the restaurant to indoor dining at a capacity of 50% to a maximum of 250 people. In October, it raised the maximum number of people allowed to a single table to 10.
But the spike in cases that followed in October and November – bringing the state's outbreak of COVID-19 to record levels – prompted Walz to dial back the state's loosening of sanctions.
Sign up for our breaking news newsletters
On November 10, they imposed a curfew at the bar and restaurant at 10 a.m., a cap of 150 people allowed indoor food, and an end for bar counter service. He announced a limit of 50 people – later reducing the number to 25 people – to weddings and funerals and a limit to social ceremonies to 10 people.
But stiffer sanctions followed her as a "stagnation" that went into effect on 18 November as the boom continued, with bars and restaurants closing for indoor service, and youth sports gyms and recreation venues temporarily closed. Have become.
Since then, COVID-19 cases and hospitals have declined from the peak on November 30, prompting Walz to loosen restrictions again.
The gyms were allowed to reopen with limited capacity on 20 December and outdoor food was allowed to resume on the same day, while youth sports practices resumed on 4 January.
.