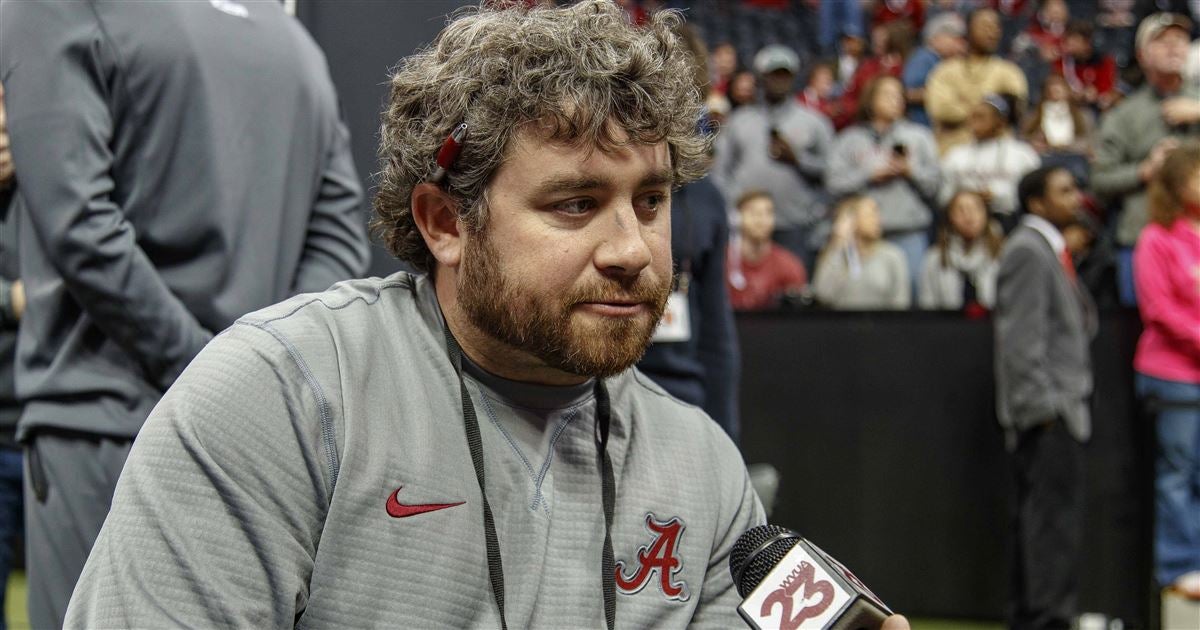 *** For the latest team news and recruitment from Alabama, register at BamaOnLine. Register here . ***
The low season is in full swing and so is the training carousel. Or full turn, I should say.
And despite winning its fifth national championship in nine seasons, Alabama and Nick Saban are not immune to attendees leaving Tuscaloosa for promotions within the profession.
The Crimson Tide, after defeating Georgia for the 17th national title of the program, had the task of replacing three assistant coaches, including both co-ordinators, before the 2018 season. And with the appointment of a tenth assistant field for the next campaign, he made available to Saban and the rest of the country another place to add to his body of coaches.
But staff turnover is nothing new for Saban. The only remaining assistant of his first group of coaches when he arrived in Alabama is the running coach Burton Burns . In fact, when asked if there is a cumulative effect on the organization when desertion occurs, Saban said he enjoys introducing new ideas to the Crimson Tide program through new coaches.
"I think that immediately there is some effect and impact when you have change, but it also creates the opportunity to bring new enthusiasm, new ideas, new people," Saban said in December. "You just have to constantly try to make sure that the people you hire are quality people who will add something positive to the organization."
So, what exactly happened to the Saban staff since then? the championship game? And even before?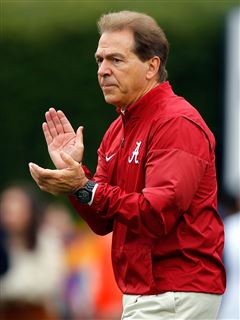 Dec. 7, 2017 – Defensive Coordinator Jeremy Pruitt was officially announced as head coach in Tennessee. He spent some time recruiting in Knoxville before returning to Alabama for the tiebreaker.
Dec. 15, 2017 – Alabama announced the hiring of Pete Golding of Texas-San Antonio as new defensive assistant. Since the morning of January 16, Golding's role has not been made public.
"We are pleased that Pete and his family join our staff in Alabama," Saban said. "Pete is an exciting young coach who has an excellent reputation as a teacher and recruiter, and he will be a great member of our organization with his knowledge of the game and his ability to relate with student athletes." We are delighted to welcome Pete and his family to Alabama. "
Jan. 11, 2018 – BamaOnLine learned defensive backs coach Crimson Tide Derrick Ansley had agreed to coach the same group of positions for Jon Gruden with the Oakland Raiders of the NFL.
Jan. 11, 2018 – It was reported that former Texas Special Equipment Coordinator A & M Jeff Banks would join the Alabama coaching staff in a similar role. That report has been confirmed since then.
Jan. 14, 2018 – Offensive Coordinator Brian Daboll was announced as offensive coordinator of the Buffalo Bills.
Alabama still has to name a defensive or offensive coordinator, or even reveal if coaches like Tosh Lupoi will continue to split the role of calling to play with someone else on staff. That, however, could be a possibility with him and Golding sharing the title of defensive coordinator.
The name of Mike Locksley has been mentioned as a strong candidate to take on as sole offensive coordinator or continue to divide the duties with a future incorporation of personnel, while names like Chip Long ] of Notre Dame have also been mentioned as potential contractors.
Former Ole Miss coach Hugh Freeze was also in Tuscaloosa and met with Saban, BamaOnLine found out, but whether that was for OC's work or anything else remains to be seen. Saban has hired many former coaches, including Lane Kiffin as off-court analysts in Alabama.
Independently, Alabama could make some moves, both by addition and subtraction, in the coming days and weeks. The Tide will receive recruits next weekend. And then, of course, comes National Signature Day, Part II, when staff across the country can see that new vacancies arise after the signature classes of 2018 are completed and the spring ball waits .
An offensive coach, probably with the background in the teaching of quarterbacks, and either a defense or a linebacker coach will probably stick to the Saban training tree.
And as the carousel continues to rotate, Alabama currently has two vacancies in its coaches corps, and the current list is presented as:
Jeff Banks – Special teams (not yet confirmed by UA)
Burton Burns – Associate Trainer / Runners
Karl Dunbar – Defensive Line
Pete Golding – Defensive Assistant
Brent Key – Offensive Line
Mike Locksley – Co-Op Coordinator / Open Receivers
Tosh Lupoi – Co-defensive coordinator / outside linebackers
Joe Pannunzio – Tight ends
As always, stay tuned for BamaOnLine for the latest in Alabama's training moves.
Contact Charlie Potter through personal messaging of 247Sports or on Twitter ( @Charlie_Potter ).