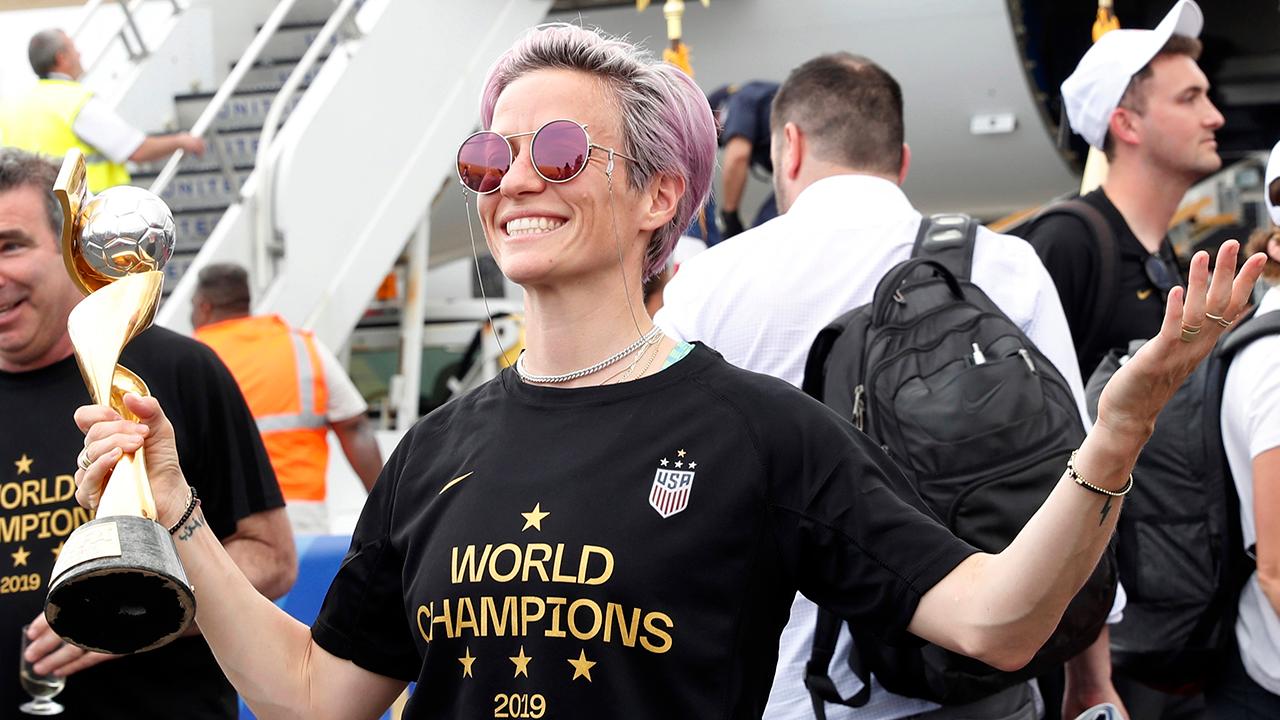 [ad_1]
Soccer star Megan Rapinoe continued his criticism of President Trump on Sunday and said the president's message is dividing the Americans.
Newcomer to the victory of the US women's national team in the World Cup last weekend, Rapinoe made an appearance on NBC's "Meet The Press", where she said that Trump's message excluded people "who they look like me and that's me. "
"I think Trump's message excludes people who look like me and who are like me, of course, but also exclude many people at their base," said Rapinoe. "And I think he's trying to divide so he can conquer and not join so we can all conquer."
THE CHAMPIONS OF THE WORLD CUP OF THESE WOMEN GIVE "GLORY TO GOD"
Rapinoe, who got angry with Trump for saying he would reject an invitation to the White House to celebrate the USWNT victory, expanded his position when Chuck Todd asked NBC how he would explain his election to a Trump supporter.
"I would try to share our message," he said. "Do you think that all people are treated the same? Do you think that equal pay should be mandatory? Do you think everyone should have medical attention? Do you think we should treat everyone with respect? These are the basic aspects we are talking about. . "
Rapinoe, who won the Golden Boot of the World Cup and led the United States to victory over the Netherlands, has been an open champion of equal pay.
"There has been such a dispute in recent years." I have been a victim of that, I have been an author of that, "Rapinoe said during a parade last week in New York." With our struggle with the federation, sorry for some of the things that I said, not all things, but it's time to unite. "
CLICK HERE TO OBTAIN THE FOX NEWS APPLICATION
She continued: "This conversation is in the next step, we have to collaborate, take everybody, this is my charge for everyone, do what you can, do what you have to do, get out of yourself. Be better Be bigger than ever If this team is a representation of what you can be when you do that, please take it as an example. "
[ad_2]
Source link