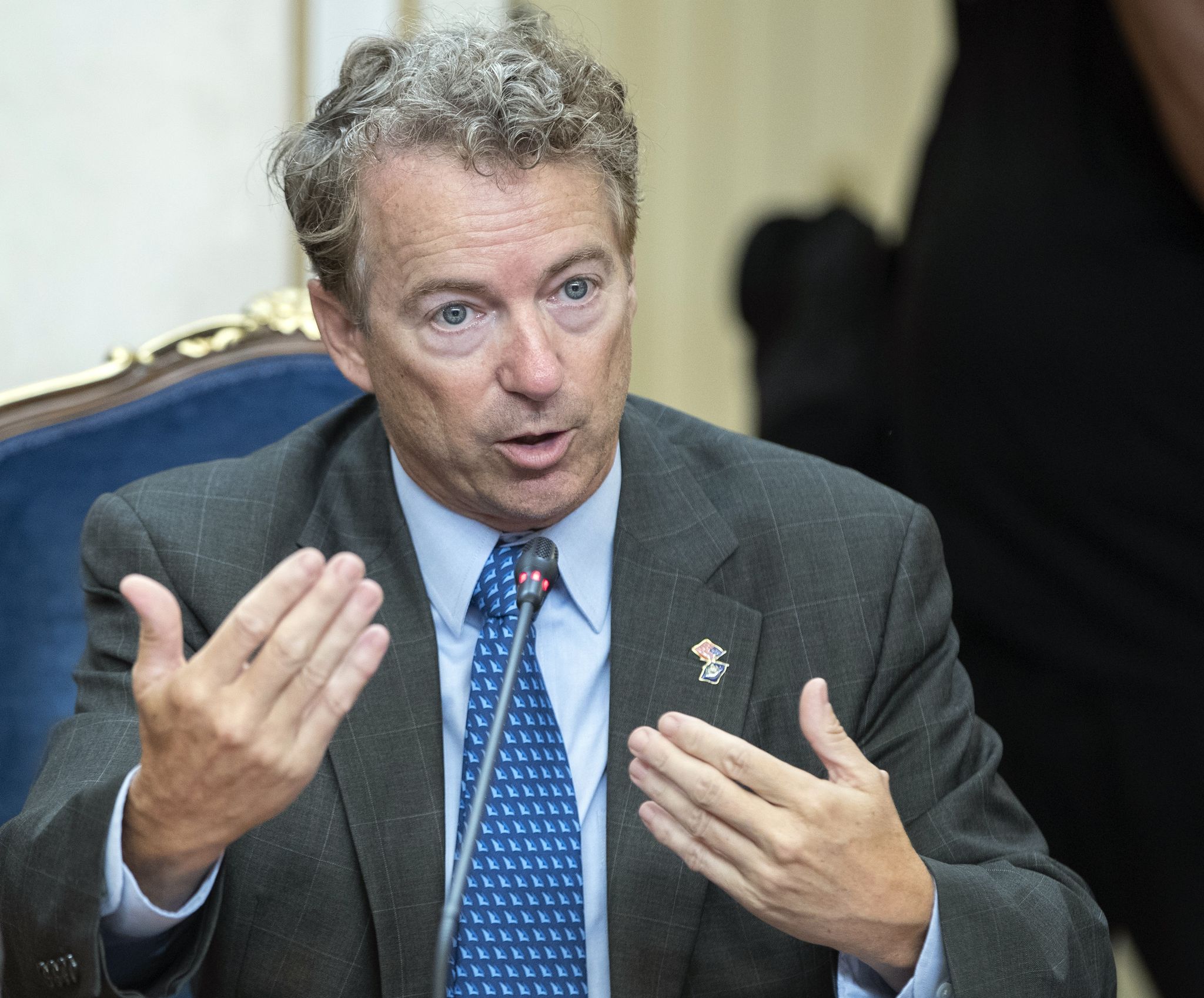 [ad_1]
Senator Rand Paul said Monday he would vote against William P. Barr's confirmation for the attorney general, making him the first Republican to oppose President Trump's candidate.
Mr. Paul, Kentucky, revealed his vote in an interview with Politico.
"I'm a no," he told the publication. "He has been the main advocate for the unsecured surveillance of US citizens, I think the Fourth Amendment should protect his phone calls and his banking information, and people should not allow him to see it without a warrant."
Mr. Paul's decision is not a surprise. In December, he told NBC's "Meet the Press" show that Barr's support of the Patriot Act was "very, very worrying."
In addition, Campaign for Liberty, a conservative activist group founded by his father, former Rep. Ron Paul, a Republican from Texas, had criticized Mr. Barr's nomination.
Norm Singleton, the president of the organization, told The Washington Times on Monday that if a Republican breaks ranks over Mr. Barr, it would be Rand Paul.
"He has taken his father's banner in the pro-freedom, anti-big-government wing of Republican Marty," Singleton said of young Paul.
Despite Mr. Paul's opposition, Mr. Barr is expected to be confirmed this week. Republicans have a majority in the Senate and even a Democrat, Senator Doug Jones, Alabama, said he will cross the aisle and support Mr. Barr.
The Washington Times comment policy
The Washington Times appreciates your comments about Spot.im, our third-party provider. Please read our Comment Policy before commenting.
[ad_2]
Source link