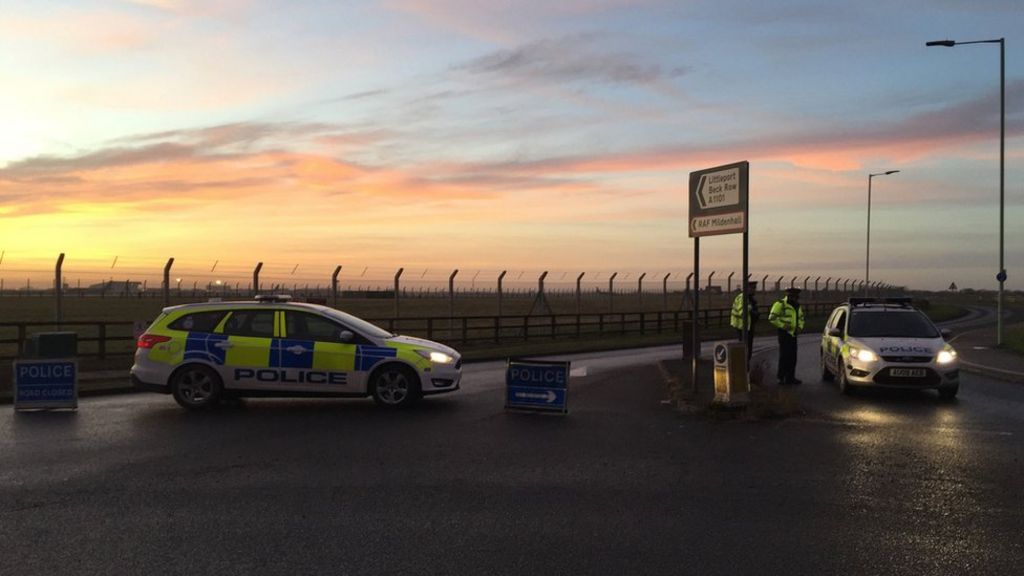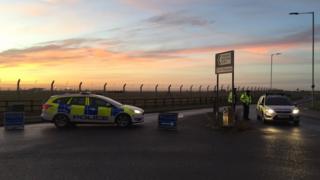 A man has been arrested after attempting to pass through a checkpoint on a base used by the United States Air Force in Suffolk
Shots fired by US personnel before the 44-year-old Briton was arrested at the RAF Mildenhall. He suffered cuts and bruises.
The base was placed temporarily in custody while the police responded to reports of what they called a "significant incident."
Police said the incident was not being treated as terrorism.
A Suffolk police spokesman said the suspect was arrested on suspicion of illegal entry.
The spokesman said that no one else was injured and that they were not suspecting more. searched in relation to the incident.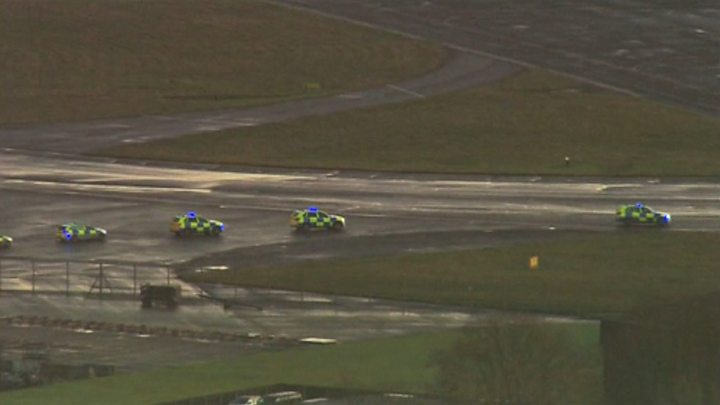 A defense source told the BBC that a man in a car had approached the main door security and had tried to break through the checkpoint.
Suffolk police are currently in place and advised people to avoid the area at the moment.
They say that there is no wider threat to the public or the people at the base and that they are not looking for anyone else.