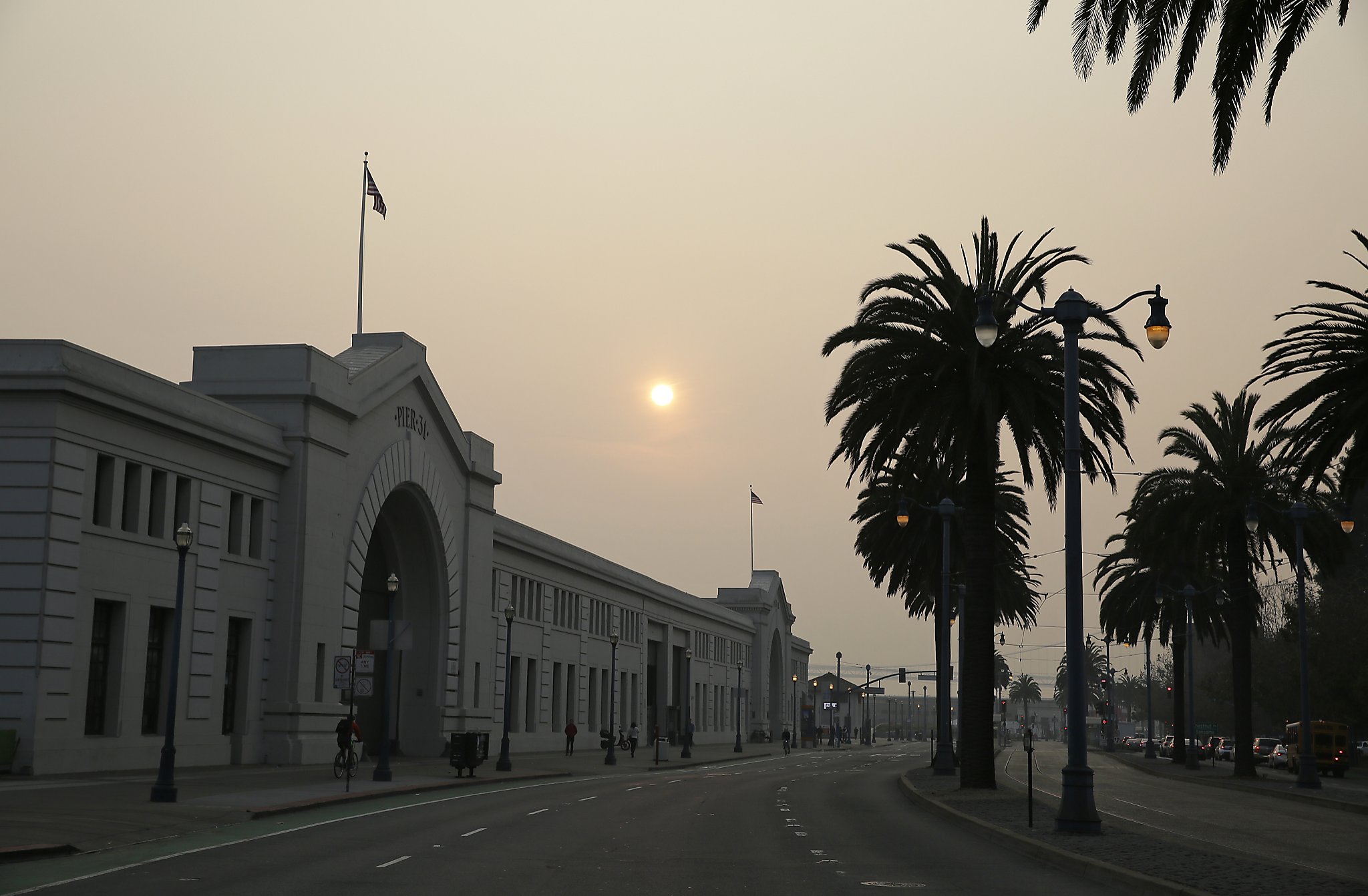 Photo: Eric Risberg / Associated Press

The Bay Area's air quality has deteriorated to even more unhealthy levels, as Camp Fire smoke settled in the region on Thursday, causing dozens of school districts to close for the rest of the week.
All public schools in San Francisco, Alameda, Contra Costa, Solano and Marin counties canceled Friday classes, citing poor air quality. Schools in Santa Clara County will remain open, but are canceling outdoor activities or moving them to a closed location.
"We understand that closing schools puts a burden on some of our families. "We have taken this careful consideration of this decision," said Dr. Vincent Matthews, Superintendent of San Francisco, in a statement. "We have heard many employees and families throughout the city that indoor air quality has worsened during the week and we want to make sure our staff and students work and learn in healthy conditions."
Early on Thursday, the National Weather Service issued a forecast that the smoke will remain in the area until next week.
Data from the Bay Area Air Quality Management District indicate that San Francisco and parts of East Bay fell from the "red" to "purple" levels, indicating that the particles could affect respiratory conditions of all the residents.
The University of San Francisco closed its three campuses in northern California on Thursday afternoon, and City College of San Francisco officials said the campus will close at 3:30 p.m. Thursday.
On Wednesday, California State University, East Bay, San Francisco State University and San Jose State University issued statements canceling classes.
The San Francisco Metropolitan Transit Authority also announced on Thursday afternoon that it would remove all cable cars from the service due to poor air quality. The shuttle buses will replace those lines.
Officials warned residents to stay indoors, and those leaving must wear N95 masks.
The city has created a map of filtered air refuges, including the branches of the San Francisco Public Library and the Westfield San Francisco Center.
A "Spare-the-Air" alert has been extended until Tuesday advising residents against burning wood. Violators could be fined $ 500.
Ashley McBride and Gwendolyn Wu are staff writers for the San Francisco Chronicle. Email: ashley.mcbride@sfchronicle.com and gwendolyn.wu@sfchronicle.com Twitter: @ashleynmcb @gwendolynawu
Source link