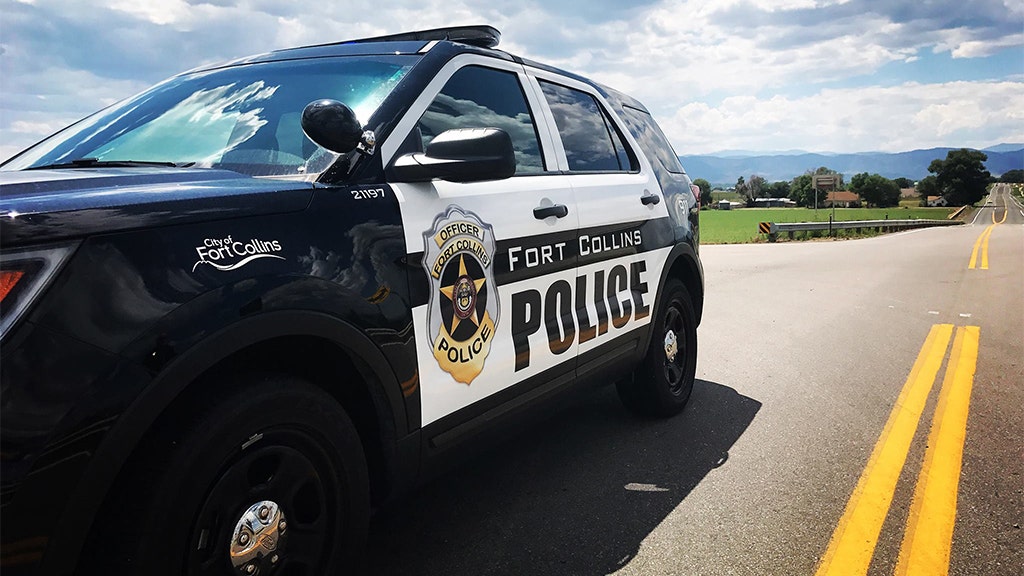 Counter-callists joined a violent confrontation with pro-police supporters at a Back the Blue rally in Fort Collins, Colo., On Saturday, which ended with the arrest of three people.
Pro-police attendees said two different groups of counterprocessors – consisting of Black Lives Matter supporters and who appeared to be members of Antifa – attended the event. He also claimed that one of the two groups attacked an elderly man in a wheelchair, according to The Colleges.
Clips on an Instagram account of the rally showed various protesters beating each other as people shouted and cursed.
In the video, another participant can be heard saying, "Keep punching each other in the face but don't shoot anyone."
Ciara Wilson, a local high school student who filmed part of the fight, said there was no police because the opposing sides beat each other in a grassy ditch.
"Once they hit the road from the police station, it simply gets into an all-out brawl between a grass pit," she told the Coliseum. "10 to 15 people just piled on top of each other. Choksi, bats, all were punched in the face, and there was no police. "
Number of passengers heading to South Dakota to be blocked at the Tricycle Land Checkpost
A Black Lives Matter rally was held earlier that day at Colorado State University. Some of those rallies turned to the police station to initiate a counter-protest.
At first, it appeared to be a peaceful dialogue between the members of the two groups. Once another group of anti-racist protesters — all dressed in black and thought Antifa– Shown, things escalated and became violent.
Portland said that thousands of people have carried out this act, which has happened many times before, is under police arrest
Eyewitnesses claimed that pro-policemen dressed in agitators were seen verbally taunting the protesters.
FCPS public relations manager Kate Kimble sent an email to The Colllegion stating that the "physical disturbance" near the station ended with three arrests and a citation.
The booking report showed two men and a woman arrested for disorderly conduct. One of the men was also booked for possessing an illegal weapon, while the other was hit with an arrest charge.
"We respect everyone's right to peacefully collect their concerns," Kimble said. "For the safety of our community, acts of violence, destruction of property and other illegal behavior will not be tolerated."
Click here to get the Fox News app
He said the investigation into the case was "active and ongoing."