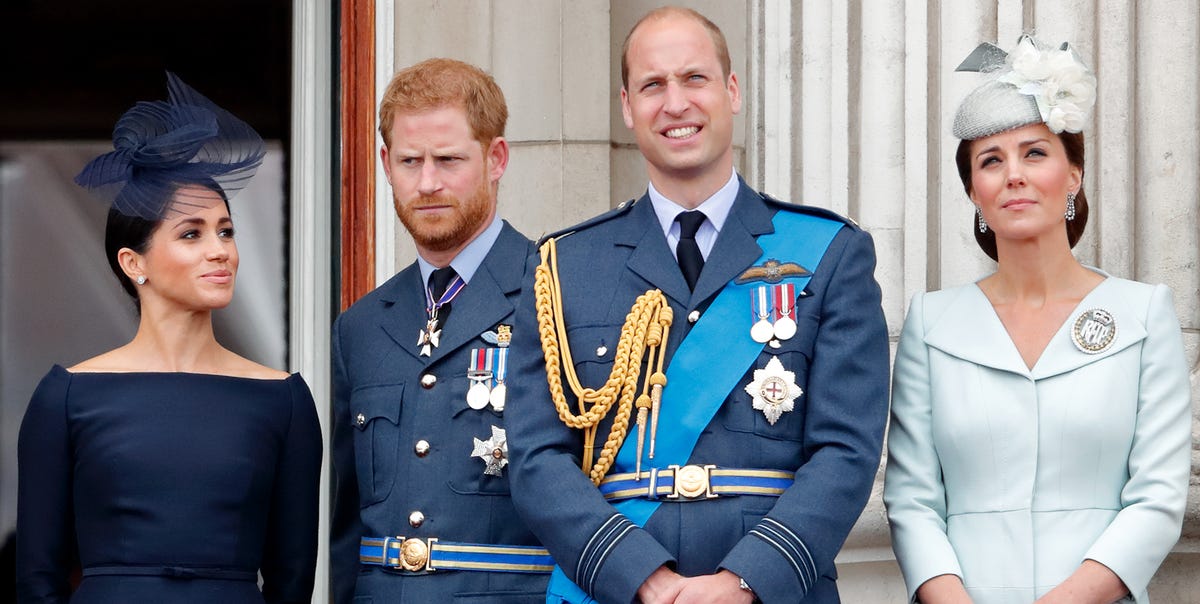 Just when we thought that the drama within the royal family was coming to an end, surprise !!! This week, Queen Elizabeth removed Meghan Markle and Prince Harry's military endorsements and titles, and Harry and Meghan really had the guts – no, the GALL – to respond, to Prince William's fury.. The week before, news of Meghan and Harry's revealing interview with Oprah also circulated. So, uh, combining the tension of Meghan and Harry's response with the details they're ready to share about the royal family, sources say that William and Kate Middleton are a bit furious.
According to a Us weekly source, William and Kate are "devastated" that Meghan and Harry are doing the Oprah sit-in. "It is beyond the limits for William and Kate, especially in light of the terrible moment with [Prince] Philip at the hospital, "added the source. "They are completely horrified."
FWIW, it doesn't seem like Will and Kate have that much to worry about. For Us weekly, Meghan and Harry "will not speak negatively about Prince William and Duchess Kate," added a second source. "They don't want to add fuel to the fire."
While there are no plans to smear Will and Kate in Oprah's tale, one source did say ME! News that Meghan and Harry will "speak their truth" and speak openly about the "stress" they experienced while working as royalty. "There is a lot of tension between them and the royal family," the source said. "The interview will shed light on what they have been through. Meghan and Harry are relieved to be away from it all. "
If this sounds positively juicy to you, watch the documentary from 8 p.m. to 9:30 p.m. ET on Sunday, March 7 on CBS (and be sure to set your phone to Do Not Disturb to avoid distractions while you're at it).
This content is created and maintained by a third party, and is imported to this page to help users provide their email addresses. You may be able to find more information about this and similar content at piano.io