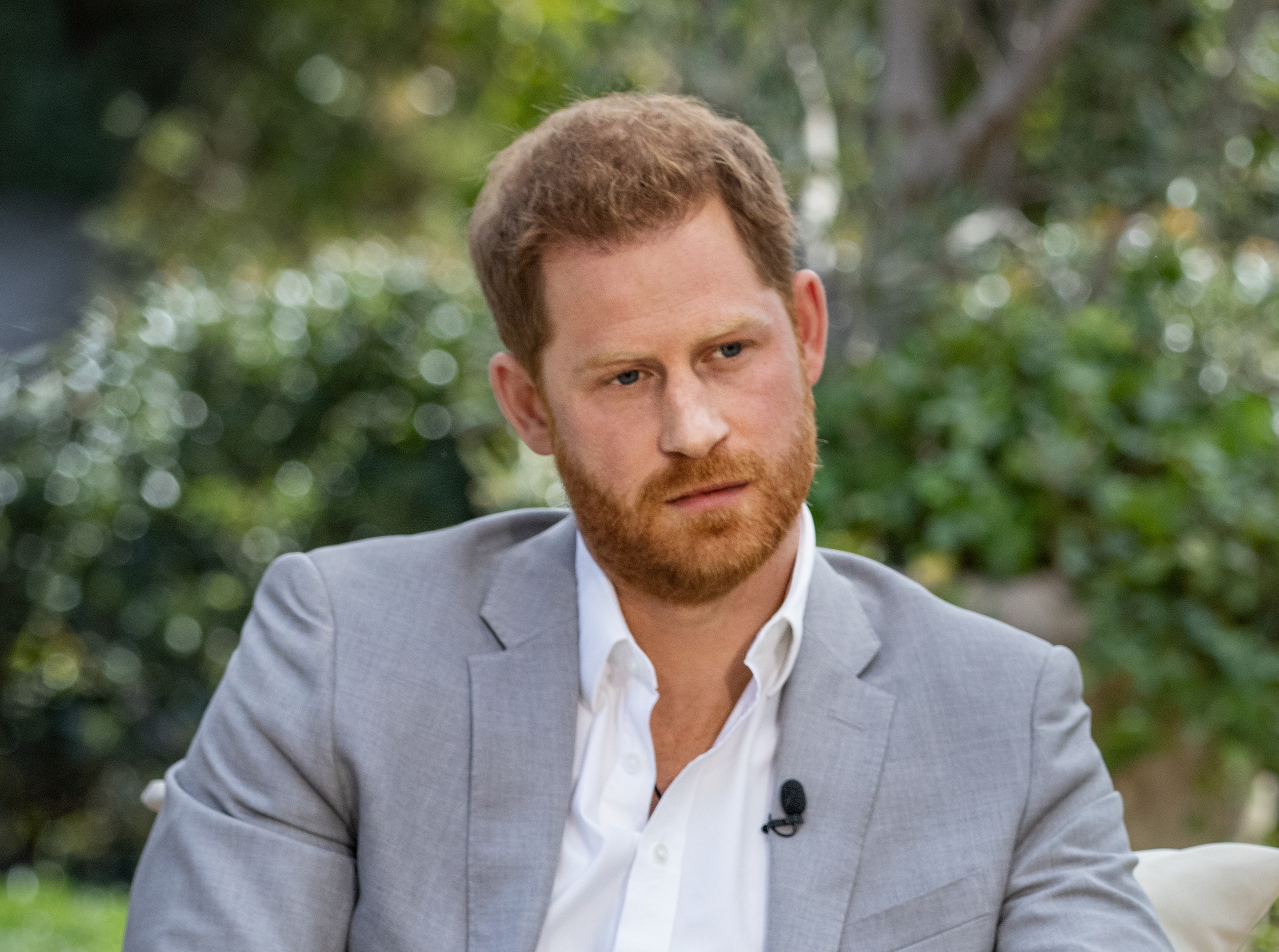 Prince Harry is taking on a new role in analyzing disinformation, but the move has been criticized by British commentators who accuse his wife Meghan Markle of telling Oprah Winfrey a "lie".
The Duke of Sussex has been hired by the nonprofit Aspen Institute to act as a part-time commissioner, along with Rupert Murdoch's daughter-in-law, Kathryn Murdoch. Along with 13 other commissioners and three co-chairs, they will spend six months examining what Aspen describes as the "information clutter problem."
Prince Harry said: "Today's digital world experience has inundated us with an avalanche of misinformation, affecting our ability as individuals and societies to think clearly and truly understand the world we live in."
However, yesterday's announcement prompted two frequent critics of the Duchess of Sussex to take to Fox News to accuse the couple of hypocrisy.
Dan Wootton, GB News anchor and former journalist from Sun, linked Aspen's role to newspaper reports challenging Harry and Meghan's claim that they were married in a private ceremony three days before their official wedding at Windsor Castle.
A marriage certificate issued by the UK General Register Office confirms that the couple's legally binding wedding was the one televised around the world, suggesting that the event mentioned in his revealing interview with Winfrey was an exchange of vows not official.
Wootton told Fox: "It is incredibly difficult. Meghan told Oprah that she was going to reveal her truth, but this is not her truth. It is a lie."
"He did not get married three days before the royal wedding. That has already been proven. The British media have searched for the marriage certificate.
"What is particularly ironic about this is that today Prince Harry has been appointed commissioner of the Aspen Institute on disinformation.
"And actually, maybe when you talk about misinformation, it seems to come out of Meghan's mouth during her interview with Oprah."
Piers Morgan, former host of Good morning Great BritainHe added: "This is a girl who dreamed of one day marrying her prince. She tells the story of The little Mermaid on Oprah's interview to melt our hearts that she met her prince and was later silenced.
"The only thing these two have not been silent is. They never stop barking and now they do it on a global television interview setting."
Wootton and Morgan's comments came in the context of a renewed attempt to defend the Duchess by famous friends like Serena Williams.
The tennis champion said: "Meghan is a great person and I think she is the epitome of strength, the epitome of confidence, the epitome of selflessness.
"And I know it is not easy and in the interview you could see that it was not easy, but she had a lot of balance and a lot of class. I think she really is one of the strongest people I know."
Winfrey's interview has been riddled with complaints and counterclaims.
In the days leading up to its broadcast, British newspapers revealed that a Kensington Palace aide filed a bullying complaint against Meghan in October 2018.
Jason Knauf, then communications secretary, told Prince William's private secretary Simon Case that Meghan had intimidated two royal house assistants.
However, Meghan's friend Janina Gavankar came out on British television to state: "I also know why someone had to leave and it was for a serious offense.
"The truth will come out. There are a lot of emails and text messages about it."
CBS was also criticized after it appeared to have made up headlines that purported to be from British newspapers, but which do not appear to have been published anywhere online or in print.
The broadcaster has not commented, but Harpo Productions said it stood firm in the interview.