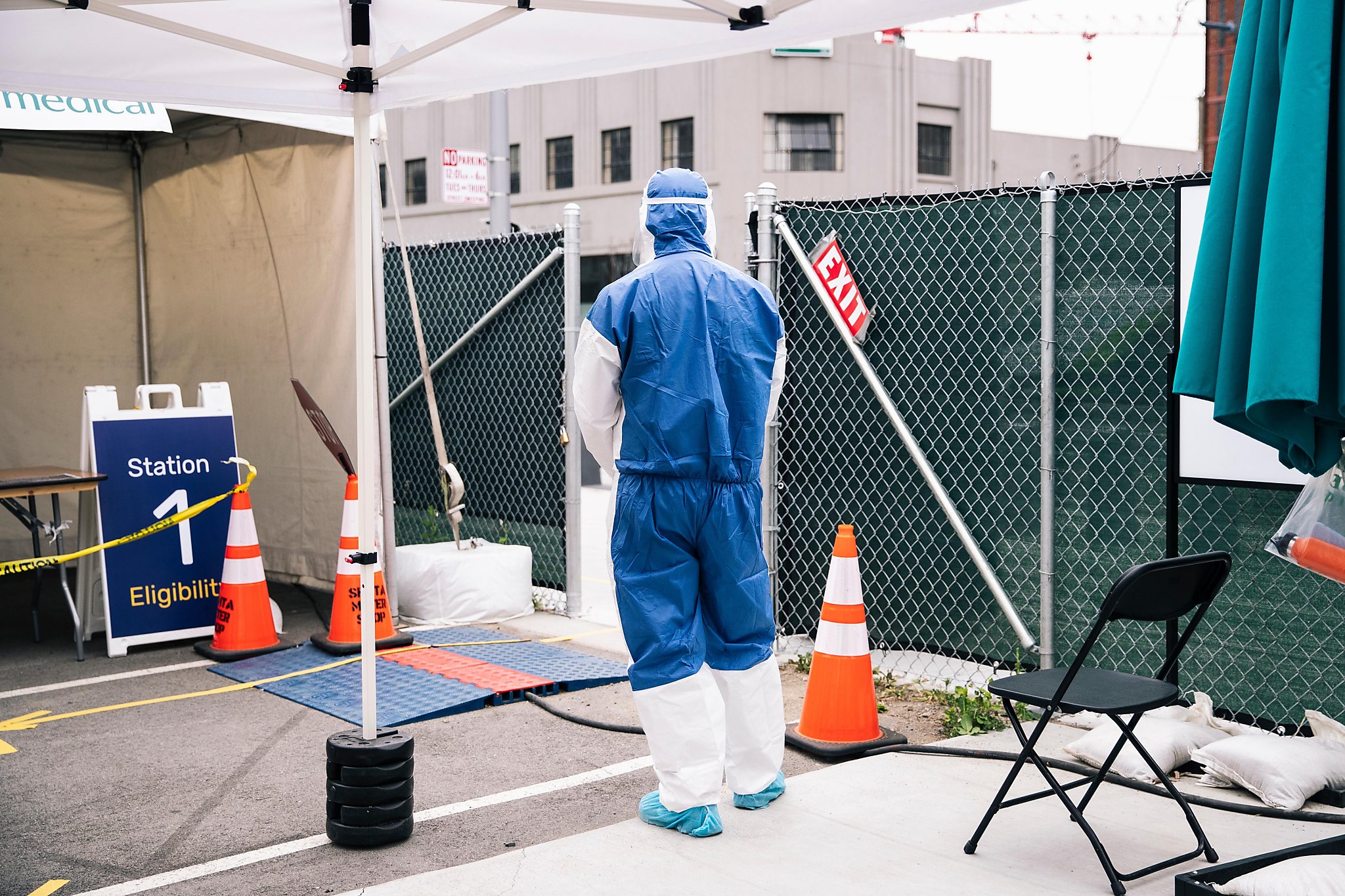 Predicting a "major surge" in significant coronavirus cases in the coming weeks, San Francisco officials said Thursday that they would relocate non-COVID-19 patients to a new inpatient facility in Presidio if it It becomes necessary for the virus patients to clean the hospital bed.
County officials said the temporary medical center will be set up in a pair of warehouses behind the Palace of Fine Arts on Gores Avenue, and will treat 93 patients not infected with coronovirus, county officials said.
San Francisco is seeing a significant increase in people hospitalized with COVID-19 as announced: The number rose to 109 from 26 to six weeks earlier on Thursday, with the city's public health director Drs. Grant Colefax said on Thursday. He is currently hospitalized with coronovirus, with a quarter – about 27 patients – in intensive care, he said.