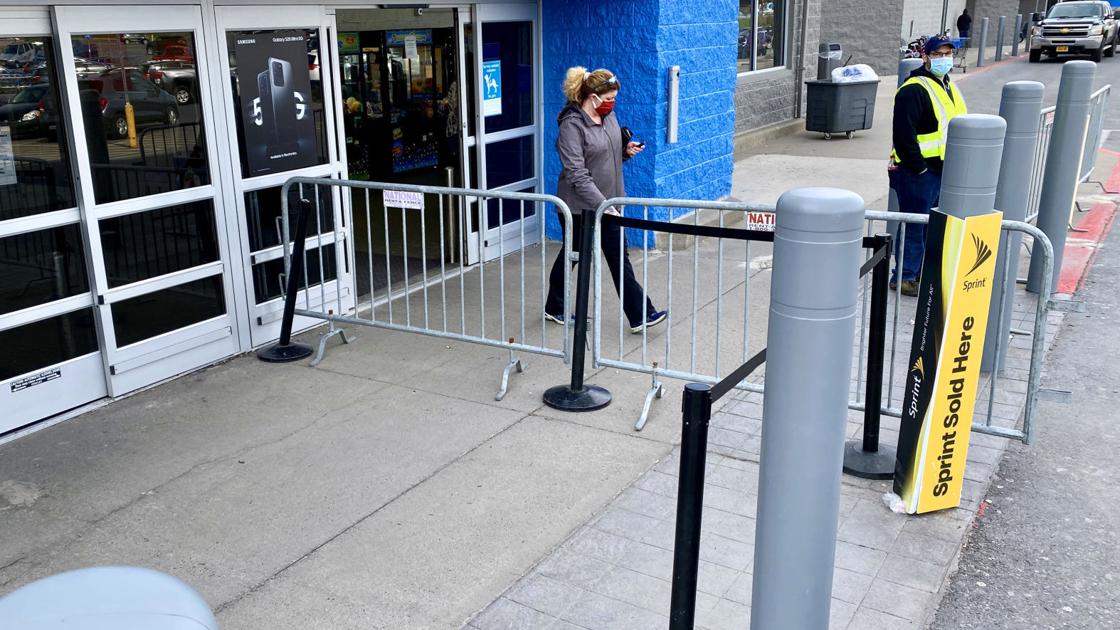 The Cayuga County Health Department is advising the public of a possible COVID-19 exposure at an Auburn department store.
An Auburn Walmart employee tested positive for COVID-19. The employee worked in and around the electronics department, according to health officials.
Anyone shopping at the Auburn Walmart from 1 pm to 4:40 pm on Wednesday should monitor themselves for COVID-19 symptoms over a period of 14 days following a possible exposure. Symptoms include headache, scratches or sore throat or fever.
Auburn-area businesses have not found many potential exposures. Three workers at Lowe's in Auburn tested positive for COVID-19 at different times, prompting the health department to warn the public.
On Tuesday, the department and the Auburn Enlarged City School District announced that an employee of Owasco Elementary School tested positive for COVID-19. At that time, the contact tracing investigation was ongoing.
As of Monday, Cayuga County had confirmed 184 COVID-19 cases since mid-March. However, only five of them were active cases. So far, 176 people have been discharged from compulsory isolation, which is ordered when a person tests positive for the virus.
    .