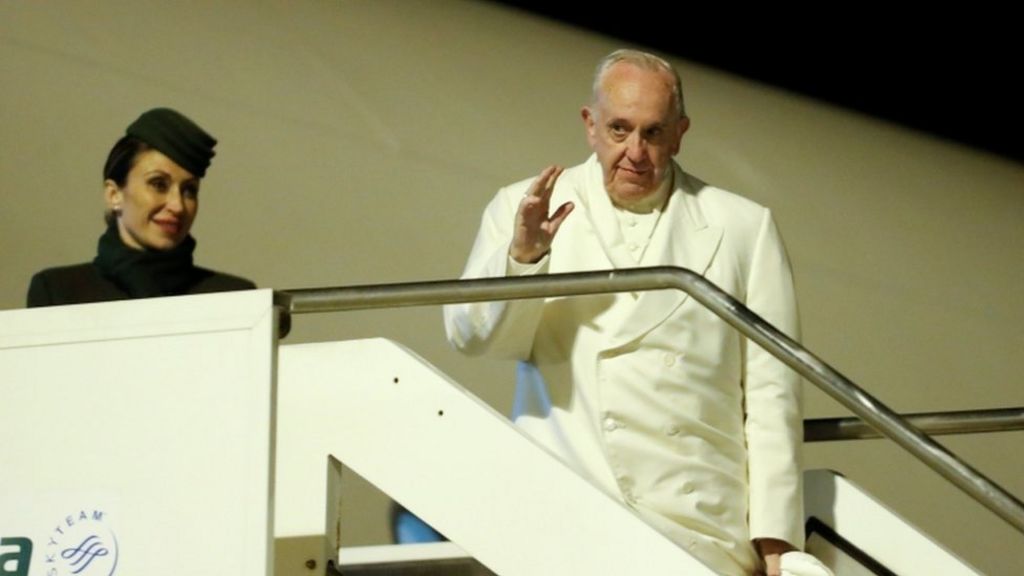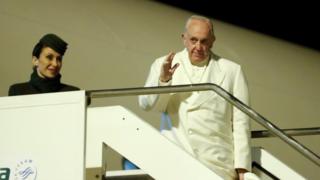 Pope Francis left the Vatican for Myanmar on the first papal visit to the country, which this year has been widely accused of ethnic cleansing.
It is likely to focus on whether he uses the term "Rohingya" to describe the Muslim minority of the country.
Myanmar officials firmly reject the term, raising concerns that it may provoke some violence if it does.
He plans to meet with the de facto leader of Myanmar, Aung San Suu Kyi, and the head of the country's armed forces.
The Pope will visit Bangladesh and meet a small group of Rohingya refugees in a symbolic gesture. The 80-year-old pontiff became known for his liberal opinions and his willingness to denounce global injustice.
More than 600,000 people fled to neighboring Bangladesh since August when attacks on police posts triggered a military offensive in Rakhine state since August.
The Pope used the term "our Rohingya brothers" while denouncing the persecution at that time, but the only Catholic cardinal in Myanmar has asked him to avoid using it on the trip, for fear that the inflammation of local insensitivities could lead to the violence in the Buddhist majority nation.
Myanmar officials do not use the term because they say that the Rohingya migrated illegally from Bangladesh, so they should not be listed as one of the ethnic groups in the country. They say the military offensive in Rakhine is to eradicate the violent insurgents there, but the UN described the violence as "an example of an ethnic cleansing textbook," a sentiment that echoed international criticism.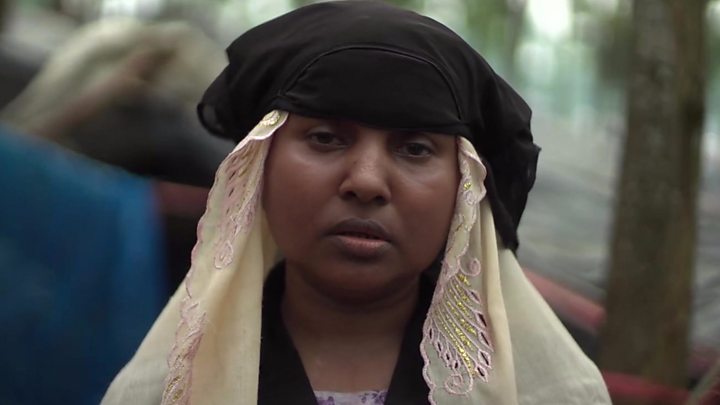 Last week, Myanmar and Bangladesh signed an agreement to return hundreds of thousands who have fled across the border, but aid agencies have expressed concern about any return unless their security can be guaranteed.
Papal badistants say they will use the six-day trip to encourage dialogue and reconciliation after last week's tentative agreement.
Why will not Aung San Suu Kyi act?
Myanmar army exonerated from Rohingya crisis
The visit was organized before the crisis, when the Pope met with the de facto leader of the country, Ms. Suu Kyi at the Vatican in May. The former Nobel Peace Prize laureate has faced harsh criticism for her silence about the Rohingya's persecution.
It is expected that a large proportion of the 660,000 faithful Catholic minorities in Myanmar will see him celebrate mbad in Yangon.
He then became the first Catholic leader to visit Bangladesh since 1986 when it arrives on Thursday.
Source link