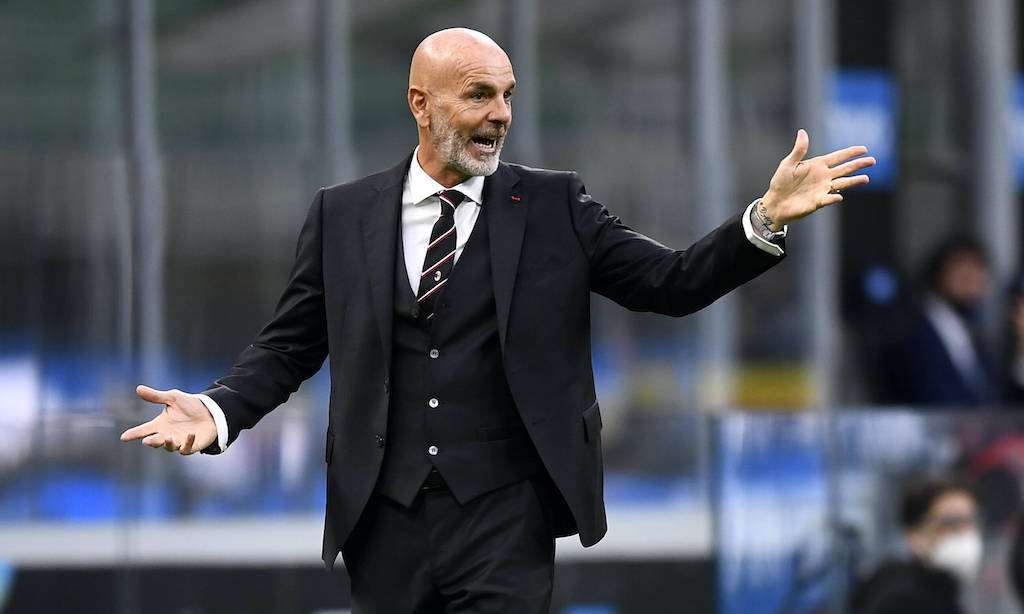 AC Milan boss Stefano Pioli has claimed that 'nothing changes' in the grand scheme of things Inter won over city rivals on Saturday.
Milan continued their perfect start to the Serie A season with a 2–1 win over Inter at the San Siro on Saturday. The first action would take place in the first half as Zlatan Ibrahimovic scored twice in the opening 16 minutes, converting the first attempt into a second try.
However, Romelu Lukaku's goal took a 2–1 lead before the break and the previous season's captaincy was also seen, but in the end it would be the last goal.
The result means that Milan is atop the Serie A table, with the only 'right' side in Atalanta being thrown by Napoli earlier in the day.
Pioli was interviewed by Sky Italia after the game and began with a reflection on the victory, with his comments being moved by Milanuse.
"I already said yesterday that today's result will not change anything. We are satisfied, we beat a great team, we were good in misery, an important victory for our illustrious fans. They took us to the stadium. Our path is still long, there are still many things that we can improve, "he said.
On Ibrahimovic: "He was very tired, he even asked me to get off but I did not listen to him. His character contribution is original, we are on track, we are growing. "
Rangnik was appointed over the fact that he could leave the club: "Those who think too much about the past do not enjoy the present. We want to continue in this way, the team spirit is incredible, we will know that we will face difficulties, we have not got an easy win so far. We can improve a lot, from the character's point of view this team has made a significant increase. "
On Leio: "I was surprised no one expected Lido, we always played with a winger on the right and striker on the left. I trusted him after the last game.
"This is our way of playing. Risk, but if Inter had approached our area then something else would have happened. This is our way of trying to play the game and not suffer. We feel that we have many advantageous situations and we try to take advantage of them. "
On Scudetto: "I like to think positively, but in my opinion there are 3/4 teams that have invested more than us. We have invested but in the long term.
"We should be ambitious. The championship will be very difficult, we are seven top level teams, in the end four will be happy, we hope there will be one of those four.
He said, "To fight for Scudetto you have to raise the level of quality of the players, we are doing this but one year may not be enough. The club has been good, it has made it to some champions with some potential kids. "
On the defenders: "I will underline the performance of the central defenders, we often conceded two against two. Kajar was able to manage the situation after being booked after 21 minutes and Romagnoli had a great match on their return."
By virtue of being in a relationship with Ibrah: "I don't give myself that much credit in a relationship with Ibra, he's an exemplary professional, he's a competitive player, he's available.
"On the first day he said to me: 'You are a coach, I am a player and I respect everything." There will be times when we won't get along, but it applies to everyone. A very challenging period begins, now we have to think about Celtic, we should try to continue to perform well, then Roma will happen. "