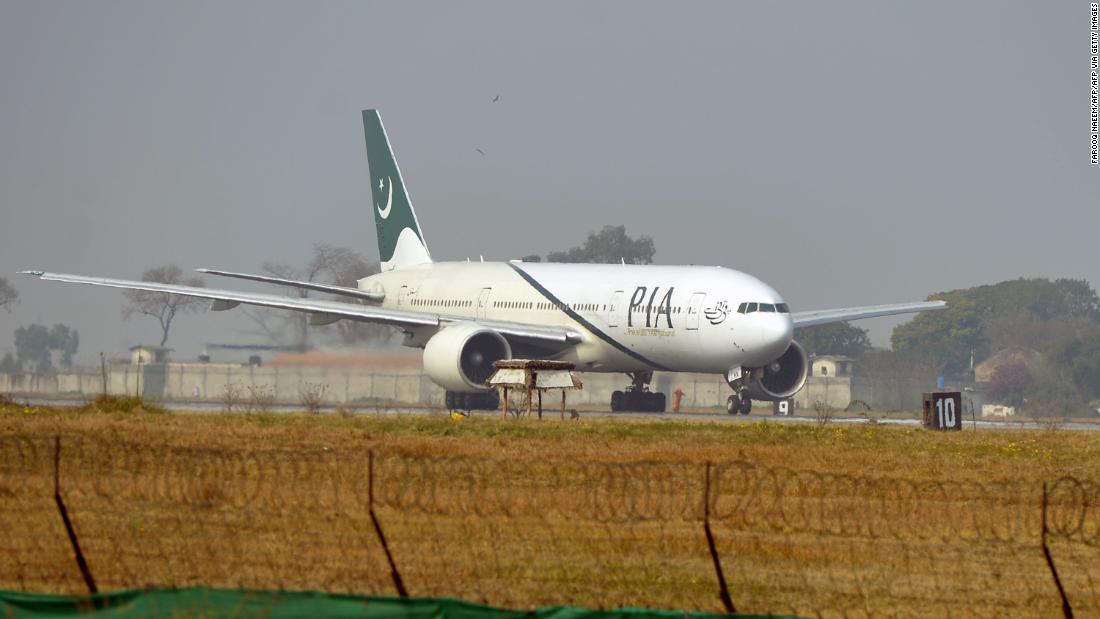 Islamabad, Pakistan (CNN) –
Pakistan's national airline has shot down nearly a third of its pilots after a government investigation revealed that hundreds across the country had fake licenses and were not qualified to fly.
In a letter to the government on Friday, Pakistan International Airlines (PIA) said 141 of its 450 pilots will not be "used for any flight task" as they had "suspicious licenses."
The letter, sent by PIA CEO Syed Qamar Maqbool, was shared with CNN on Monday by company spokesman Abdullah Khan.
On Wednesday of last week, Pakistan's Aviation Minister Ghulam Sarwar Khan said 262 pilots in the country "did not take the test themselves" and had paid someone else to present it on their behalf.
"They have no flying experience," he said.
Pakistan has 860 active pilots serving its national airlines, including PIA, as well as various foreign airlines, Khan said.
Khan said that all of Pakistan's major airlines received "lists with the names" of the fake pilots, along with a request that "measures" be taken to "prevent them from flying." So far, PIA is the only operator taking action.
A fatal accident
The results of the investigation were announced as part of a preliminary report on a plane crash that killed 97 people on May 22. The PIA flight from Lahore crashed in the southern city of Karachi, killing all but two of the passengers and crew on board.
Khan did not clarify whether the two pilots on Flight PK 8303 had false licenses.
According to the report, the pilots were talking about the coronavirus and repeatedly ignored warnings from air traffic controllers before the plane crashed in a residential area near the airport.
"The pilots discussed the crown throughout the flight. They were not focused. They discussed the coronavirus and how their families were affected," said Khan, adding that the pilots were "too confident."
According to Khan, air traffic controllers told pilots three times that the plane was too high and that they should not attempt to land, "but the captain did not heed these instructions."
The pilots proceeded to try to land, without lowering the landing gear.
"The plane touched the surface of the runway on its engines," the report said. The engines scoured the track, causing sparks and irreparable damage.
According to the report, the pilots re-launched the plane into the air, but the damaged engines failed and the plane crashed.
CNN's Sophia Saifi and journalist Adeel Raja reported from Islamabad. CNN's Sugam Pokharel reported from Atlanta. Nectar Gan contributed reporting from Hong Kong.
.