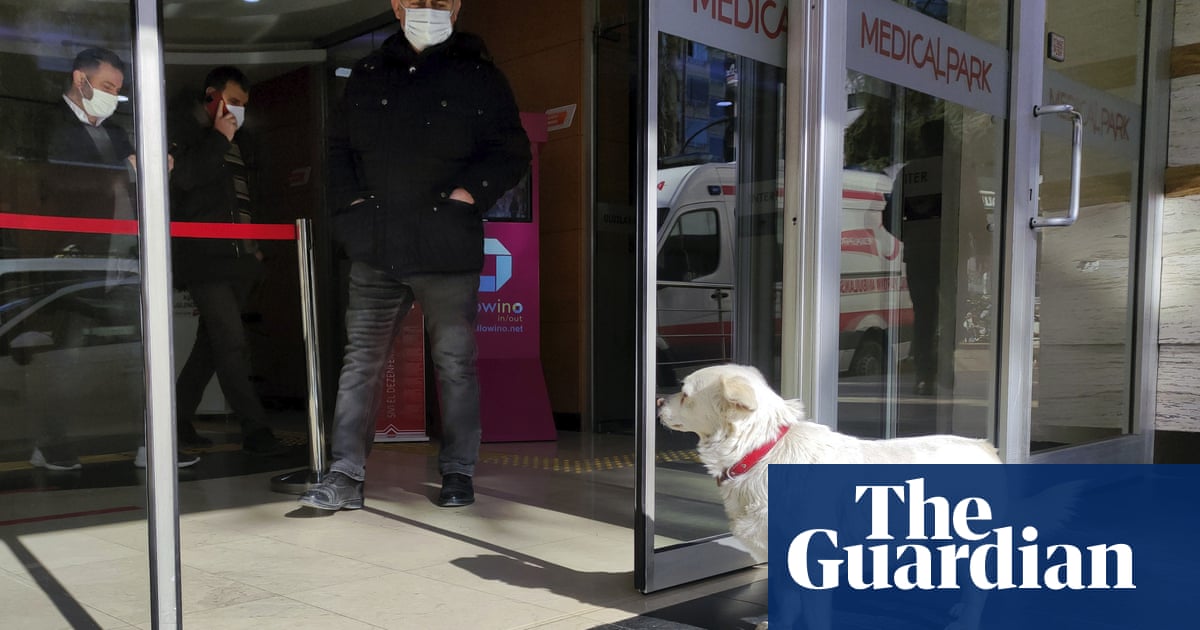 A devoted dog has spent days outside a Turkish hospital where his ailing owner was undergoing treatment.
The pet, Bonkuk, meaning Bead, followed an ambulance to the hospital on January 14 in the Black Sea city of Trabzon, transporting its owner, Semal Sentkur. Private news agency DHA reported that he made daily visits to the facility.
Centurak's daughter, Ayur Igeli, said she would take Bonkuk home but the dog would go back to the hospital.
The hospital's security guard, Muhammet Akadniz, told DHA, "She arrives at 9 am every day and waits until nightfall." She does not go inside.
"She turns her head inside when the door opens."
On Wednesday, Bonkuk was reunited with Centacur when he was pushed out in a wheelchair. "He is very used to me. And I am also missing him constantly.
Senthark was discharged from the hospital on Wednesday and returned home with Bonkuk.
.