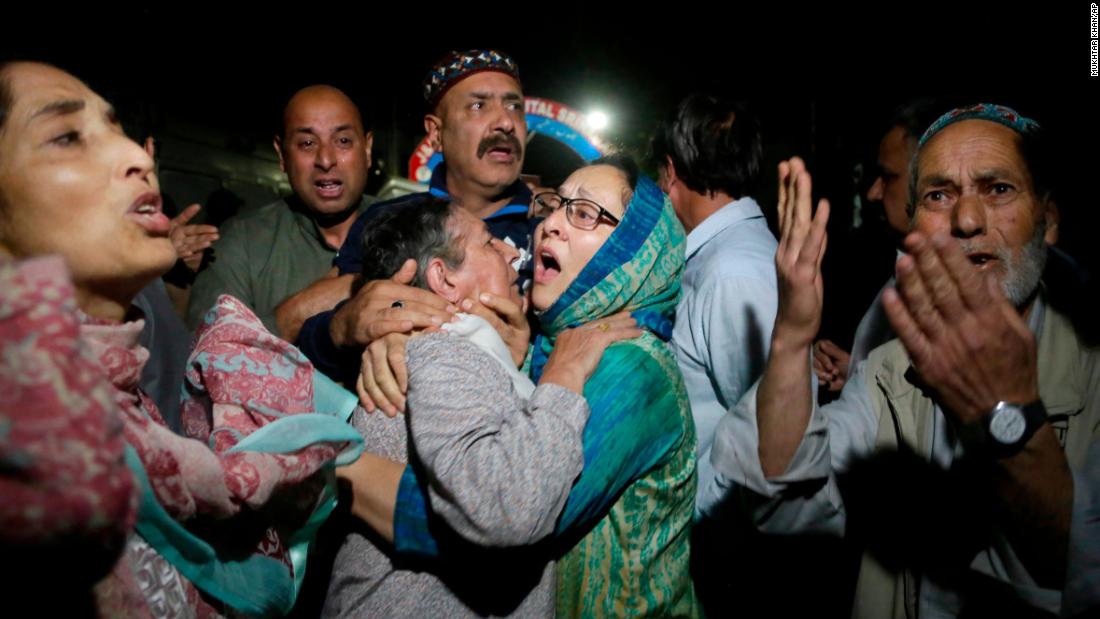 Shujaat Bukhari, editor of Rising Kashmir, one of the leading newspapers in the region, died as he was leaving the newspaper office in the center of Srinagar when armed men attacked his car. Two police officers provided by local authorities for their safety also died in the afternoon attack, according to the region's police chief, S.P. Vaid.
Bukhari's death sparked a wave of pain from prominent politicians and journalists alike: in India, Pakistan and in his home in Kashmir, the Muslim majority region divided between the two neighbors with nuclear weapons.
Indian Interior Minister Rajnath Singh called the killing of Bukhari "an act of cowardice", while Rahul Gandhi, leader of the The main opposition party of the country, he tweeted that Bukhari "a brave heart that fought without fear for justice and peace".
The Chief Minister of the State of Jammu and Kashmir, Mehbooba Mufti, said on Twitter that "terrorism has reached a new minimum with the death of Shujaat".
The Pakistani Foreign Ministry said in a statement that the killing "can not be condemned enough," and praised Bukhari for "carrying out his professional responsibilities with courage and conviction."
In a statement posted on Facebook, the Indian Publishers Guild condemned what he called the "cowardly attack" on Bukhari. "Mr. Bukhari was a voice of moderation and a brave and big-hearted editor who mentored a large group of young journalists from Kashmir," the statement said. "The murder of Bukhari is a new slump in a rapidly deteriorating environment for media professionals in Kashmir, in particular, and in the country as a whole."
Prominent Pakistani journalist Najam Sethi tweeted that Bukhari was a "voice of truth and reason and decency."
.


Source link