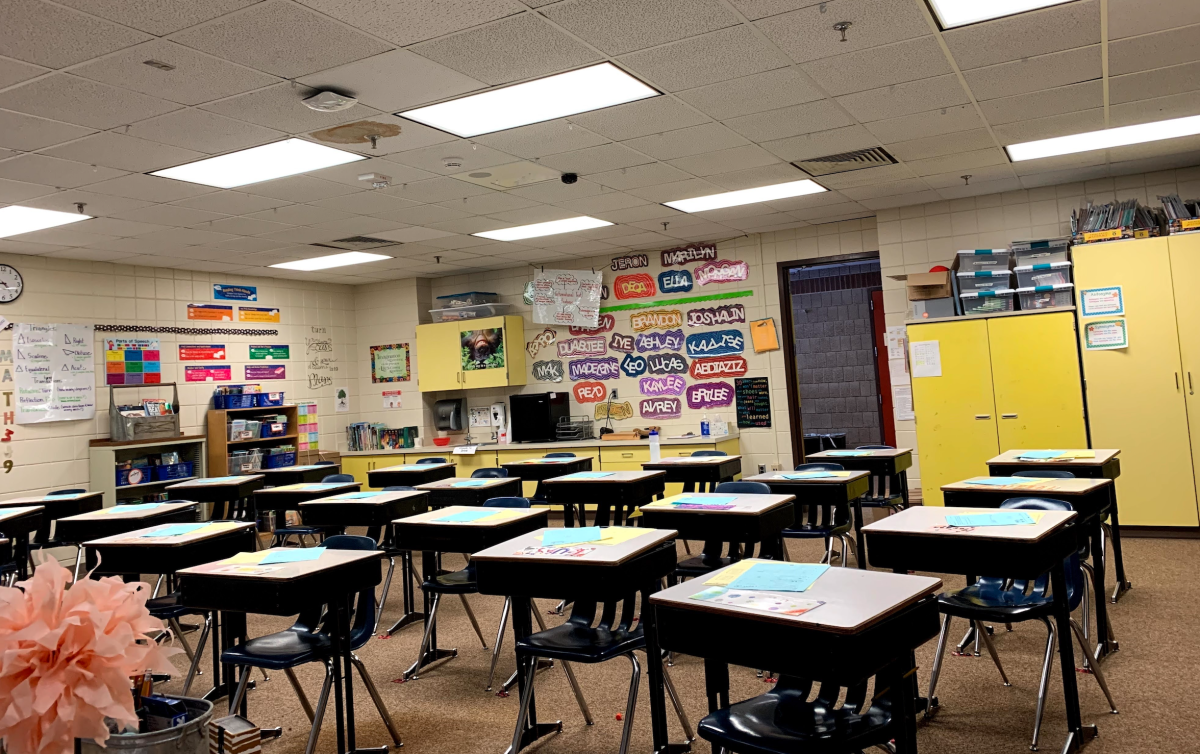 More warnings from the nation's leading infectious disease experts as the B.1.1.7 strain of the coronavirus spreads rapidly across parts of the United States.
Even when tens of thousands of Minnesotans are vaccinated daily, variant B.1.1.7 is believed to be the cause of at least 50% of new cases in Minnesota. The state health department has reported more than 2,000 new cases three days in a row for the first time in more than two months, and the trajectory appears to be accelerating.
Appearing on NBC Meet the press On Sunday morning, Dr. Michael Osterholm, director of the Center for Infectious Disease Research and Policy at the University of Minnesota, warned that a fourth increase is just beginning in the United States, and the states of the Upper Midwest and Northeast. they are the first in line.
"Right now, we really are in a Category 5 hurricane status relative to the rest of the world," Osterholm said. "In terms of the United States, we are just at the beginning of this increase, we haven't even started to see it yet."
The spike is clearly happening in Michigan, where more than 8,400 new cases were reported Saturday. Osterholm called the situation in Michigan a "wake-up call," drawing on his words Thursday during a guest appearance on WCCO Radio in which he said: "Those who don't want to believe it, that's your problem."
It tripled Monday morning when he told WCCO Radio that Minnesota is not far behind Michigan: "I would project right now where things are, in 2-3 weeks we could be seeing numbers much higher than our 2,400 cases per day here. in Minnesota. "
Osterholm now suggests that it may no longer be safe for children to continue learning in class because variant B.1.1.7 is more effective at infecting children than the parent strain of SARS-CoV-2.
"Unlike previous strains of the virus, we did not see that children under the eighth grade were infected frequently or that they were not very often ill. They did not spread to the rest of the community. So I was one of those very people. strongly supporting the reopening of classroom learning, "he said.
"These kids are really big challenges right now in terms of how they broadcast. The fact that I can sit here and talk about 749 schools in Minnesota in the last two weeks that now have B.1.1.7 activity, the message is that we have to get through this increase, and that means we will have to rethink what we are doing now and how we are doing it. "
According to the Minnesota Department of Health, there are actually 752 schools reporting COVID-19 cases, although it is not confirmed that all schools are dealing with B.1.1.7.
"At this time, 752 schools have had confirmed COVID-19 cases, but we have not confirmed the B.1.1.7 variant in each of those schools," a health department spokesperson told BMTN, while estimating that "Over 50% of COVID-19 cases in Minnesota right now are B.1.1.7."
Governor Tim Walz was aware of Osterholm's warning of a potential variant-driven increase since February. A BMTN article from February 17 reported on this Osterholm prediction:
Osterholm expects "very dark days" for the end of March, and even predicts that schools that are currently bringing in children for in-person instruction will have a difficult time staying in person when the surge hits.

"I have a lot of respect for Dr. Osterholm and he has been a great component in helping us understand," Walz began when asked about Osterholm's prognosis. "That is not the position of the CDC. It is not the models that we are using, IMHE, Mayo … we are not necessarily seeing that. It is not mistaken that the variants pose a potential threat."
Some schools are already taking action
About 90% of Minnesota schools returned for in-person instruction in early March, although some have since experienced outbreaks that have forced them to return to hybrid or distance learning.
Last week, Alexandria Public Schools notified parents that students in grades 7-12 at Discovery Middle School and Alexandria High School are transitioning to a hybrid model from April 7 through the end of the school year. due to an increase in cases. Austin Public Schools temporarily switched to a distance learning model on March 11 due to a COVID outbreak in a bus driver, and has kept grades 7-12 in a hybrid learning mode for the remainder of the year. school.
Osterholm's appearance in Meet the press is the latest example of a prominent health official expressing concern about variant B.1.1.7. Last week, CDC Director Rochelle Wolensky expressed a sense of "imminent doom" about a fourth increase, while Minnesota state epidemiologist Dr. Ruth Lynfield speaks in a less alarming tone.
"We are experiencing worrying growth in cases and hospitalizations," Lynfield said Thursday. "We need to act together in our communities to control the spread of SARS-CoV-2, including the spread of these variants. These variants are more contagious and the one that is very common, B.1.1.7, has been associated with causing disease. More serious ".
Minnesota did not provide a COVID-19 update on Easter Sunday, so Monday's report will include two days of data.
Sven Sundgaard's latest forecast