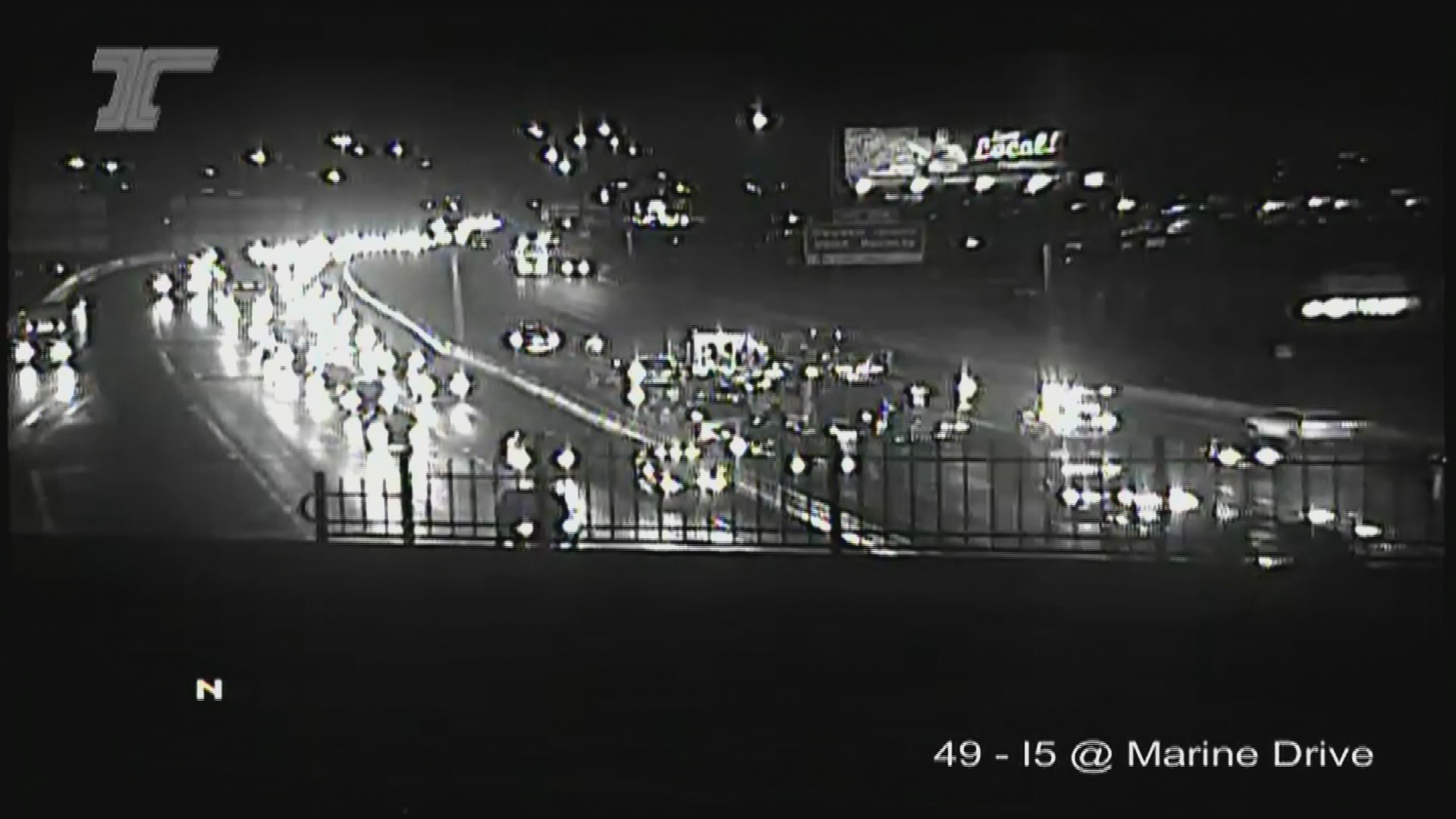 [ad_1]
KGW
9:04 PM. PST November 26, 2017
PORTLAND, Ore. – A collision of two vehicles on Interstate 5 near Hayden Island killed one person and sent two to the hospital on Sunday night.
The accident closed the three lanes north of Interstate 5, and traffic impacts were expected for several hours.
The police responded at 6:43 p.m. M. to report a multiple vehicle collision on Interstate 5 north of North Marine Drive and south of the Interstate Bridge.
Officers arrived on the scene and found a white Ford Mustang and Chevrolet truck that had crashed. Both vehicles were occupied by two people.
Emergency medical personnel determined that one occupant of the Ford Mustang had died and that the other suffered from what were believed to be serious, life-threatening injuries.
One of the occupants of the Chevrolet The van was transported to an area hospital by ambulance for what was believed to be a life-threatening injury. The second occupant of the Chevrolet truck did not require medical transportation.
Investigators of the main team of the Traffic Division of the Portland Police Office have responded to investigate this fatal accident. The criminologists of the Forensic Evidence Division of the Police Bureau have also responded to help with this investigation.
It is believed that speed is a factor in this clash.
Currently, three northbound Interstate 5 lanes are closed. Motorists will be instructed to use the shoulder lane of Interstate 5 northbound during the investigation. It is believed that traffic will be affected in this area during the next two or three hours.
© 2017 KGW-TV
[ad_2]
Source link