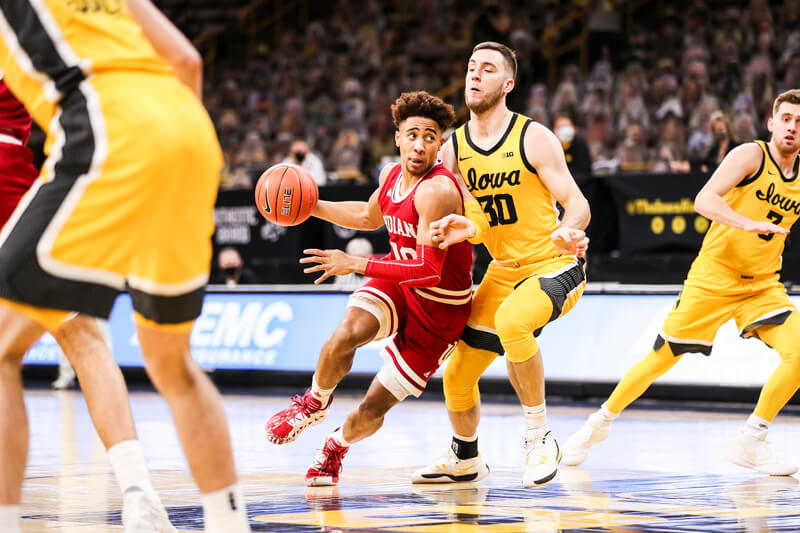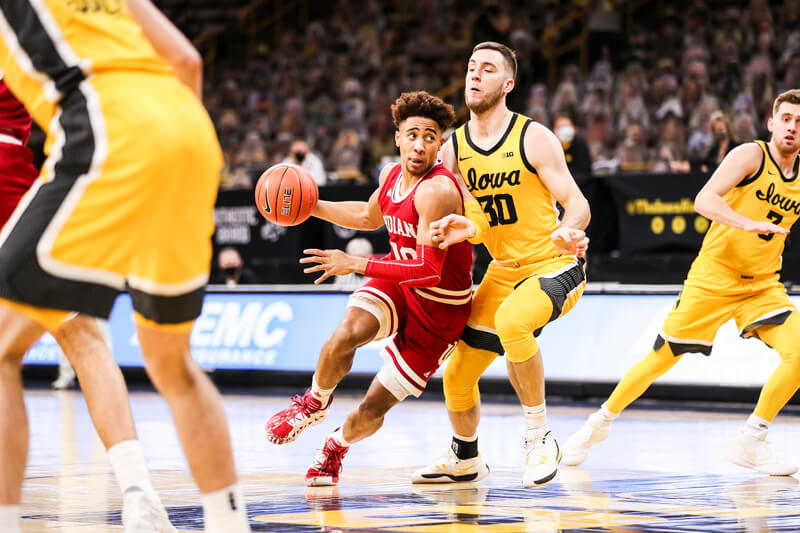 Quick thoughts on the 81-69 win at Iowa:
How did this happenIn Thursday's matchup against No. 4 Iowa, the question was simple: Can the Hosiers be placed with the nation's most powerful offense? The Hawkeyes strengthened the gate with 27 points in the first 10:26 of the game. And Joe Viscamp and Luca Garza filled the stat sheet, looking like the Hawkeyes were on their way in the 50-point half. But Iowa's offense boomed in the final nine-plus minutes of the first half, which allowed Indiana to keep within striking distance. Despite an above-average shooting performance (46 EFG%), the Hosiers trailed just 37–31. A big reason for this is Iowa's poor 3-point shooting (4-of-13), Indiana with just five turnovers and a fair pace, which kept the game mostly at half-time (32 possessions).
Iowa's offense did not set its feet in the second half. And while the Hawkeyes could not score a goal at halfcourt and hit the 3S rim, Indiana gained confidence on either end of the floor. The Hosiers took a 57–55 lead over the Al Durham Junior Jumper with 6:58 left. By the under-four media timeout, IU was 14–1 and led 67–56. Iowa's field goal lasted more than 11 minutes in the second half, when the Hoosiers scored their second road victory in a Big Ten game. Most importantly, it was a top-five team win away from home that would provide a significant boost to restart the NCAA tournament.
Standout artist: Despite battling dishonesty problems for most of the game, Trayce Jackson-Davis finished the team with 23 points on 9-of-14 shooting. Rob Phinisee (18 points), Armaan Franklin (11 points) and Al Durham Jr. (14 points) all finished in double figures as well.
Statistics that stand out: Iowa dropped 9 -34 from the field in the second half, including only 1-10 from behind the 3-point line. Indiana committed just eight turnovers in the win.
Final iu personal stats:

Final tempo free stats: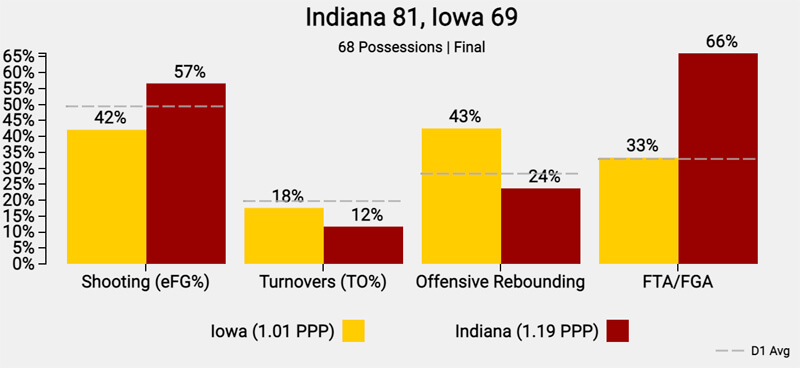 (Photo Credit: IU Athletics)
Filed for: Iowa Hawkeyes