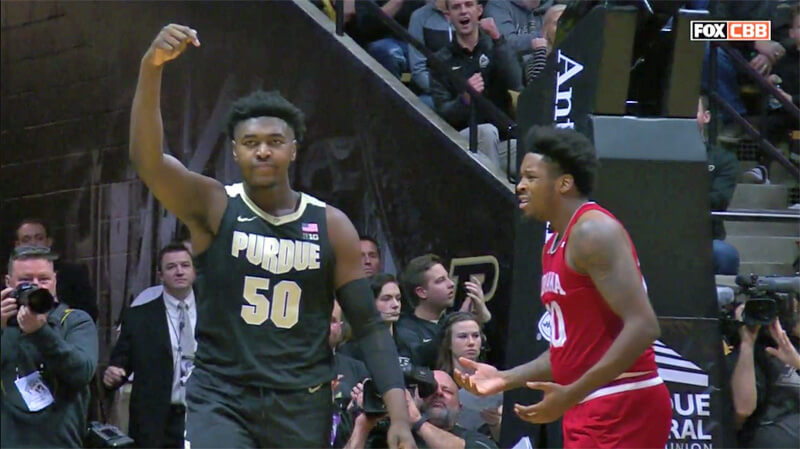 [ad_1]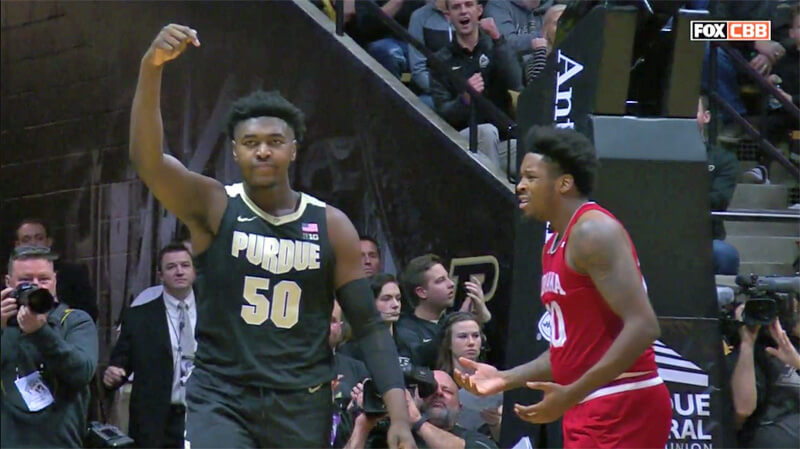 Rapid reflections on a loss of 70-55 in Purdue:
As a step: After a shameful 66-51 loss at home to Nebraska on Monday, the question on entering Saturday's road trip was simple. Would Indiana have a competitive fight on the road against his archrival? Or would the Hoosiers continue playing as if their 12-2 start was just a mirage? Indiana was competitive in the stages on Saturday afternoon, but playing well for small periods of time simply will not be achieved in the Big Ten this season. And after Purdue scored just two seconds of opportunity in the first half and shot 1-for-9 in 3, Indiana was lucky to continue with only seven at halftime. The Boilermakers did not take long to take control in the second half. Purdue needed a little more than two minutes to extend his lead to 13 and for the 13:45 mark, Purdue led with 17. The lead grew to 19 before Purdue closed the double-digit victory and his fifth victory in Big Ten .
Featured interpreter: Justin Smith played very early and kept IU afloat, as he scored nine points in 4 of 5 shots in 19 minutes of the first half. The junior finished with 15 points in 38 minutes.
Statistics that stands out.: The Indiana offense continued its anemic production as the Hoosiers scored only .87 points per possession. A lot of the fighting took place in the free throw line when IU fired just 7 of 18.
Individual statistics of final UI:

Final statistics without tempo: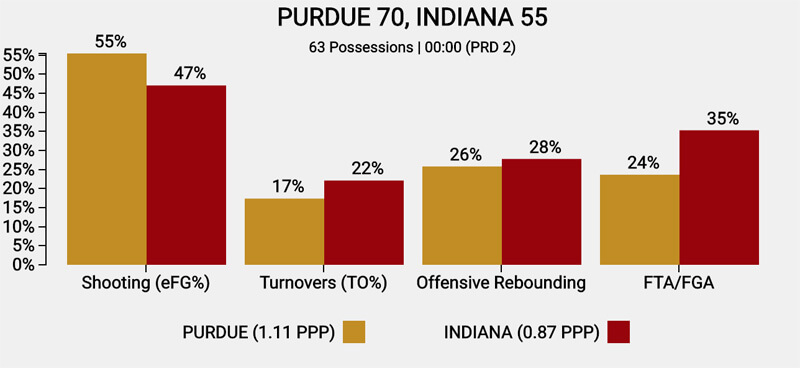 Filed under: Purdue Boilermakers
[ad_2]
Source link