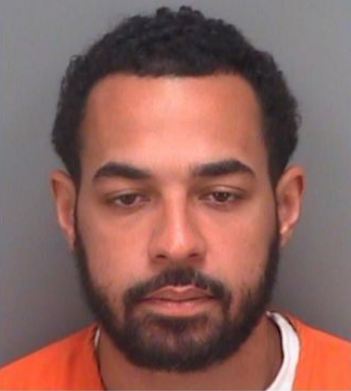 A Florida resident drowned Sunday in police custody and jumped into Boca Siga Bay, according to officials.
33-year-old Donnie Brownlow Jr. was arrested by police, who responded Sunday evening to a report of a domestic disturbance at Treasure Island, located near Tampa Bay.
Brownlow was arrested for domestic battery, obstruction, felony driving while license suspected or revoked and violation of probation. He was then taken to the Treasure Island Police Department to await a prison transport van.
FLORIDA MAN Ubiquitous completely younger men have many places where airplanes, air services: REPORT
According to a news release by Pinellas Shero's office, "detectives say Brownlow broke free from the officer while running into a transport van and handcuffs, ran towards Boca Siga Bay and jumped into the water."
Paramedics drove Brownlow out of the water and performed CPR. He was then taken to a local area hospital where he was declared dead around 9:40 pm
The Medical Examiner's Office will conduct an autopsy, although the Sheriff's Office said his death does not appear suspicious in nature. An investigation is underway.
Corps official said implants die from coronavirus
According to FOX 13 Tampa Bay, Brownlow had a history with law enforcement in Pinellas County, dating back to 2013, jail records show.
Click here to get the Fox News app
Previous arrests include a police officer's run and fall, aggravated battery, child neglect, multiple DUI, and driving on a suspended or revoked license, the station reported.