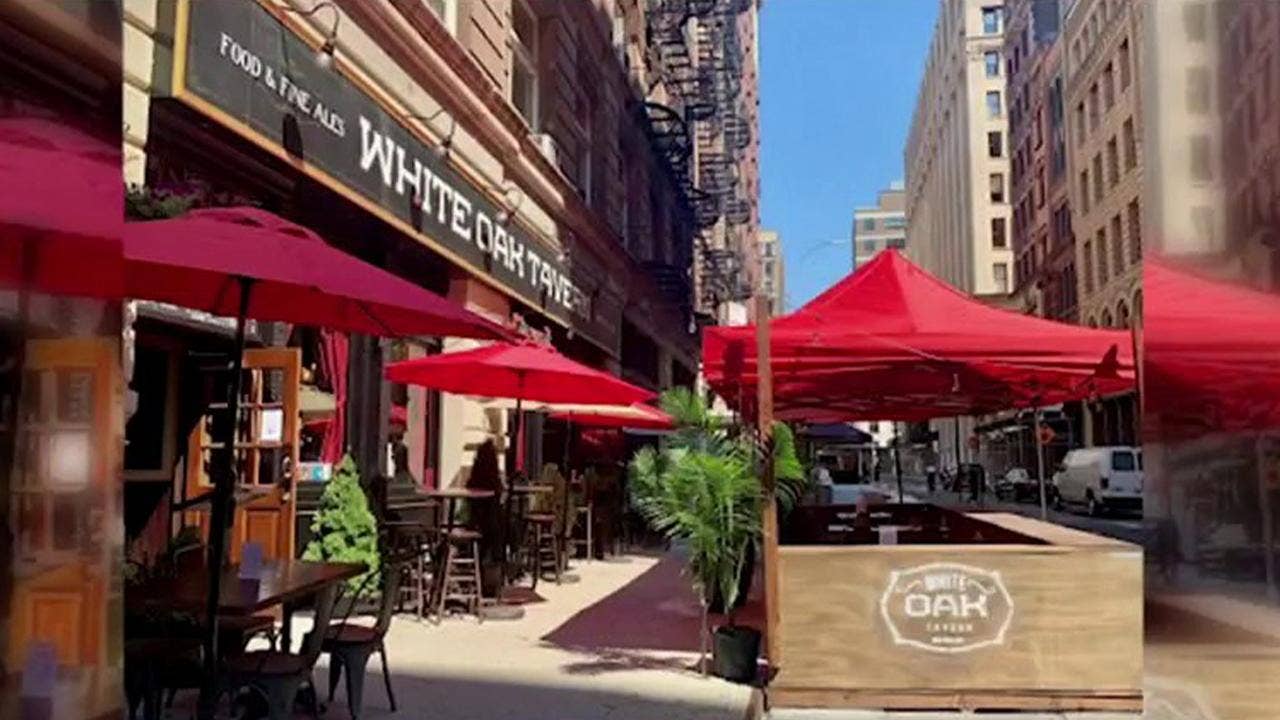 A new New York City Council bill could help the restaurant – but at a price for dinner.
On Wednesday, the council approved a law that allows restaurants to add a "COVID-19 recovery charge" to a customer's bill, as long as the menu and bill are "clearly disclosed".
By law, the fee can only be up to 10% of the customer's total bill.
Exclusive Sonma Valerie Winery Discus Puring During Curve-19
New York City restaurants have been particularly hard hit by the coronovirus epidemic, which begins with a state-wide lockdown and a ban on in-person meals.
Even now, out-of-town food is only allowed in restaurants. Beginning September 30, the restaurant will be allowed to offer indoor food, but only at 25% capacity.
BANKRUPT CHUCK E. 7 day metro ticket price
There are concerns as to whether a 25% capacity for indoor dining will actually be enough to help struggling restaurants stay financially.
"I know we're going to be fine, though, for very small restaurants not going to cut the 25% bill, not when you have commercial New York real estate to pay," Trenes Woods-Black Sylvia's vice president of communications, told Fox Business's Maria Bartiromo on Monday.
SHAKE SHACK FACES CHALLENGE STRIVE from NYC INDOOR DINING RULES, CEO
The new law, sponsored by Staten Island Council member Joe Borelli, hopes to give the restaurant a little more assistance.
The NYC Council website stated that restaurants were not allowed to add additional fees for coronovirus loss "even if such surcharges were clearly disclosed."
Now, the restaurant has the option of including a 10% fee, which is effective immediately.
"The city's restaurant and hospitality industry has been hit particularly hard during the epidemic, with many able to survive on outdoor dining or takeout," a council press release said. "Even when indoor dining starts, restaurants will operate below capacity and require the ability to charge a reasonable meal fee to stay."
According to NBC New York, the bill only allows small restaurants to add a recovery charge to their customers' bills – which "does not include pushcarts, stands, vehicles, or large chains."
The city council release said that restaurants that are eligible are not required to include fees.
Click Here To Get Fox Trade On The Go
The bill states that the COVID-19 relief fee will only "last 90 days after full indoor food is allowed".
After a period of time, the restaurant will no longer be allowed to charge an additional 10% of patrons.
Borelli said in a statement, "The bill requires restaurants to increase revenue to help cover rapidly rising labor and compliance costs and to keep them in business."
"Restaurants in New York City have been largely crushed by rising costs over the past five years and their options for increasing revenue have narrowed," Borelli said. "This new policy is coming as a result of the impact of COVID-19 on our city, but I intend to make it permanent."
Read more on Fox Business