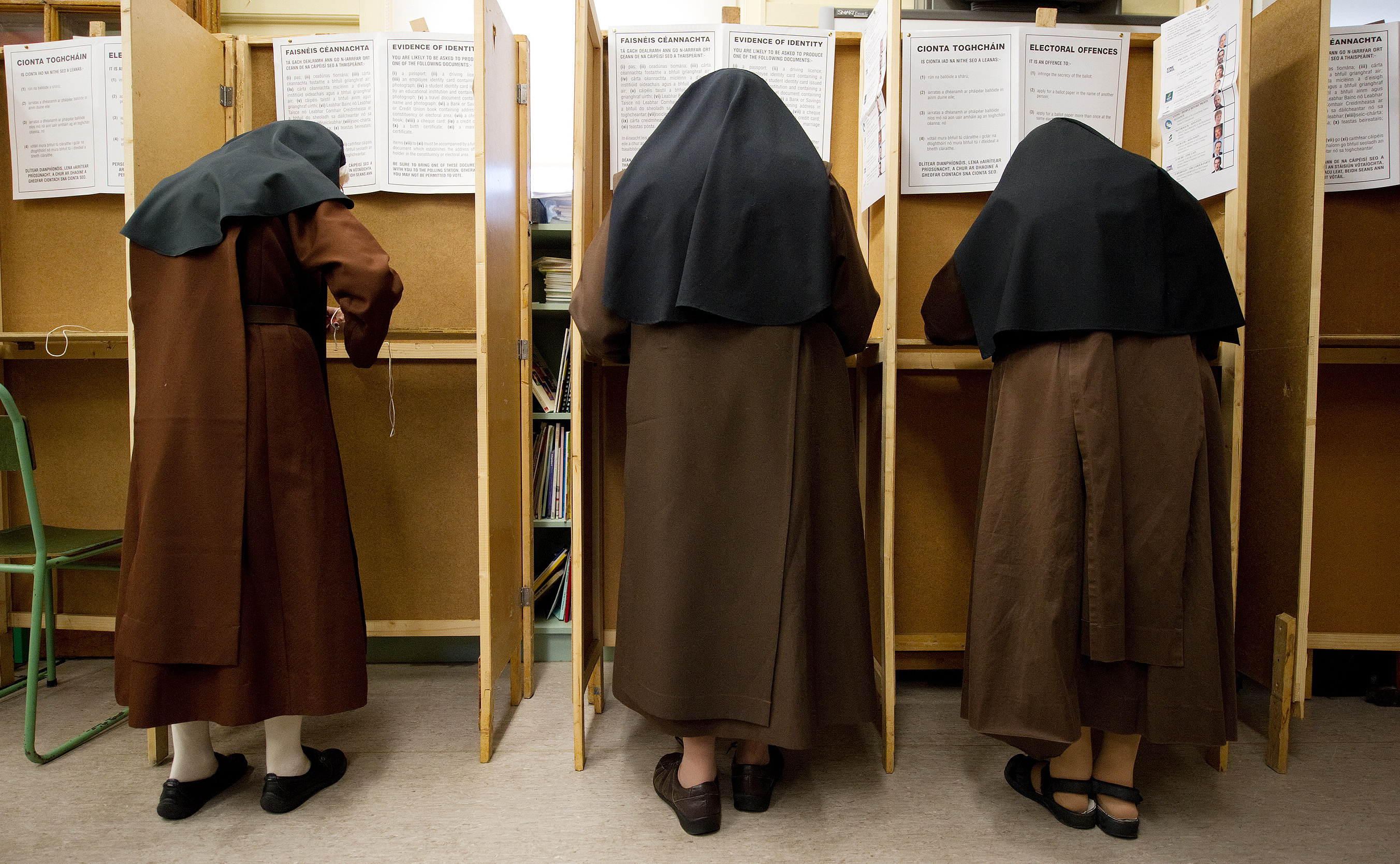 Two Irish hermit nuns have received public donations of more than 77,000 euros ($ 93,300) to develop a new residential complex after a court ordered them to leave West Cork for attending an exorcism of the Dail that violated coronavirus guidelines.
Mother Irene Gibson, who belongs to the group of the Carmelite Sisters of the Holy Face of Jesus, and her colleague, Sister Anne Marie, from New Zealand, were ordered to leave their compound after attending the religious event in Dublin last December. . The Dail, based in the Irish capital, is the Irish lower house of the Oireachtas, which also includes the President of Ireland and Seanad Éireann, the upper house of the Irish legislature. The Dail consists of 160 members.
An online video showed the exorcism and a mass in the capital's Herbert Park that followed. The event took place on December 8, a time when travel was prohibited in Ireland unless it was considered essential, for example for medical care or to buy food. Although the government at the time had outdoor gatherings limited to 15 people, around 70 showed up for exorcism. the irish examiner reported.
After Mother Irene and Sister Anne Marie were spotted at the event promising to remove evil spirits from Dublin's Leister House, they were told to leave their compound in Corran South, near the town of Leap, by June 2021. The former garden center was purchased in 2016 and, without planning permission, Mother Gibson developed a two-story, seven-wooden pod chapel or sheds for the two nuns to live in. In 2019, she was convicted of violating planning rules. After the Cork County Council demolished their hermitage, the two women now live in two garden sheds, 3 x 2 meters long, according to their GoFundMe page.
The "Carmelite Nuns need urgent help". The GoFundMe page launched late last year and seeks to raise € 85,000 for the relocation of the women to a new complex; As of Monday morning, it had raised € 77,830.
The page features a video appeal from the two women, first shared in January 2021. In it, Mother Irene says, "We know that God brings good out of evil and is always with us.
"And we are very encouraged that you are also with us to support us spiritually, morally and financially."
Sister Anne Marie adds: "Jesus has great things in store for us."
"We urgently need funds to purchase a suitable property so that we can continue our Contemplative Life of prayer in the silence of solitude and in community for you, your family and all peoples. Please send us what you can. God bless and reward." the nuns added on their GoFundMe page.
Mother Irene has been contacted by Newsweek for comments.