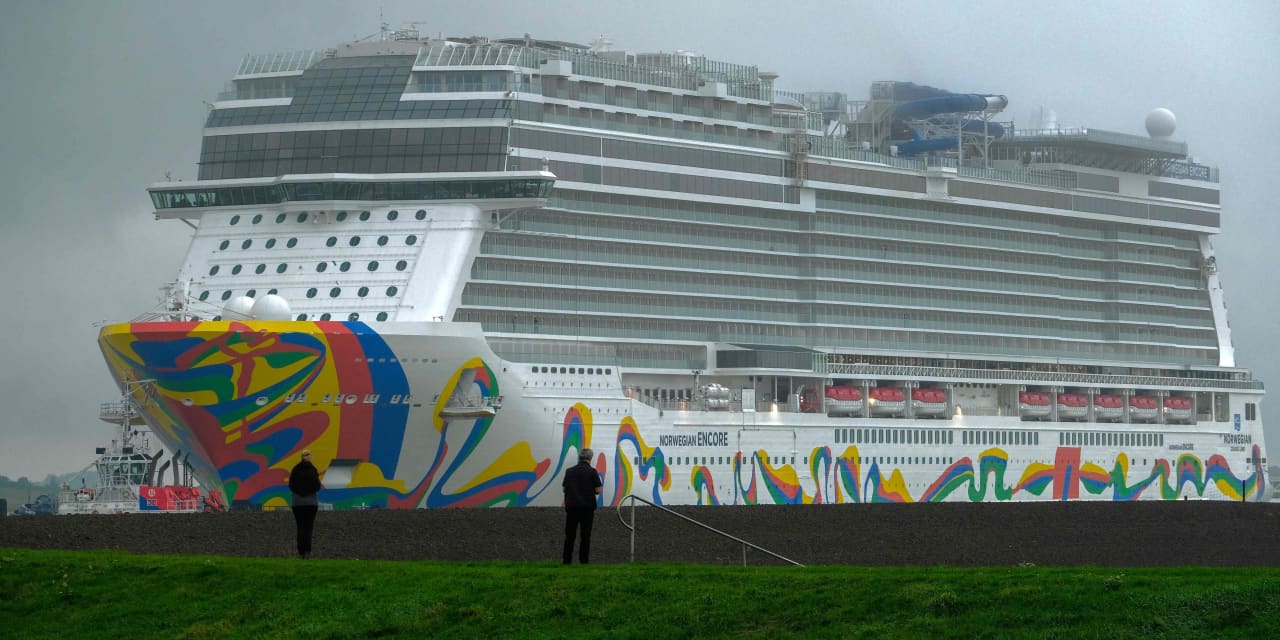 Norwegian Cruise Line Holdings Limited's stock plunged into an extended session on Monday as crew operators reported losses and sales in the third quarter of fears of a deterioration, which declined to millions of dollars instead of billions.
Norwegian NCLH,
+ 26.75%
The quarter saw a loss of $ 677.4 million, or $ 2.50 per share, with a profit of $ 450.6 million, or $ 2.09 per share.
Adjusted for one-time items, Norway reported a loss of $ 638.7 million, or $ 2.35 a share, versus a profit of $ 481.5 million a year earlier, or $ 2.23 a share.
Norway said revenue fell to $ 6.5 million from $ 1.9 billion a year earlier, "due to the complete suspension of visits in this quarter."
Analysts polled by FactSet expected Norway to report an adjusted loss of $ 2.25 on sales of $ 10.6 million.
Demand for future cruises continues, especially for departures in the second half of 2021 and beyond, Norway said in a statement. The company also highlighted a "punch up" demand for its cruises.
First-half bookings, however, remain "below the historical limits expected due to the current uncertain environment". Pricing for the full year 2021 is in line with pre-epidemic levels, even after including the debilitating impact of future cruise credits, the company said.
As of 30 September, Norway had $ 1.2 billion in advance ticket sales, including a long-term share of advance ticket sales, including future cruise credits of approximately $ 850 million.
Norwegian stocks have fallen by 63% so far this year, contrasting with a gain of nearly 10% for the S&P 500 index SPX,
+ 1.17%.
.