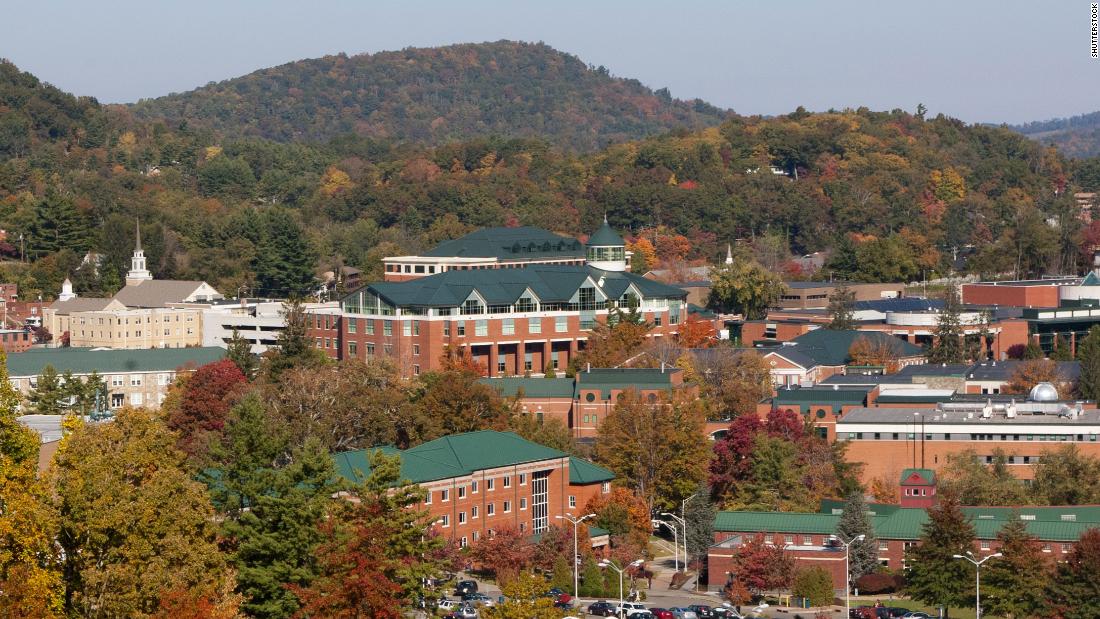 A 19-year-old Chad Doril died at Appalachian State University in North Carolina this week after complications from Kovid-19, according to the university. He first detected the virus in September.
Doril lived on campus, and all his classes were online. The university did not reveal how it contracted the virus.
"When she started feeling unwell earlier this month, her mother encouraged her to come home, quarantine, and test COVID-19," said App State Chief Celery.
"After testing positive for COVID-19 in his home county, he followed isolation procedures and was approved by his doctor to return to Boone."
When he returned to school, Doril began to experience further difficulties, Everett said. Her family raised her, and she was hospitalized.
"Despite being generally at low risk for serious illness, college-age adults can become seriously ill with COVID-19. As we approach the half-way mark of the last day of classes for the fall semester Do, we are seeing an increase in COVID-19. Cases in students, "the Everates warned.
The classes – a mix of online and in-person – began in August. Since March 27, according to a school rally, more than 600 people at the university have contracted the virus.
Doril is not the first graduate student to die from Kovid-19, but his death raises even more urgent questions around the safety of college campuses, even urging security measures amid university reopening.
CNN reached out to Doril's family for comment, but received no immediate response.
Liam Dunman, a student at App State, said the death definitely "resonated" with him.
"You don't hear about people our age dying from it, so it's definitely a little more real to me," he told CNN affiliate WSOC.
According to the state Department of Health and Human Services, in the state of North Carolina, only five people have died in Kovid-19, 24 and under, and more than 56,000 confirmed cases.
    .