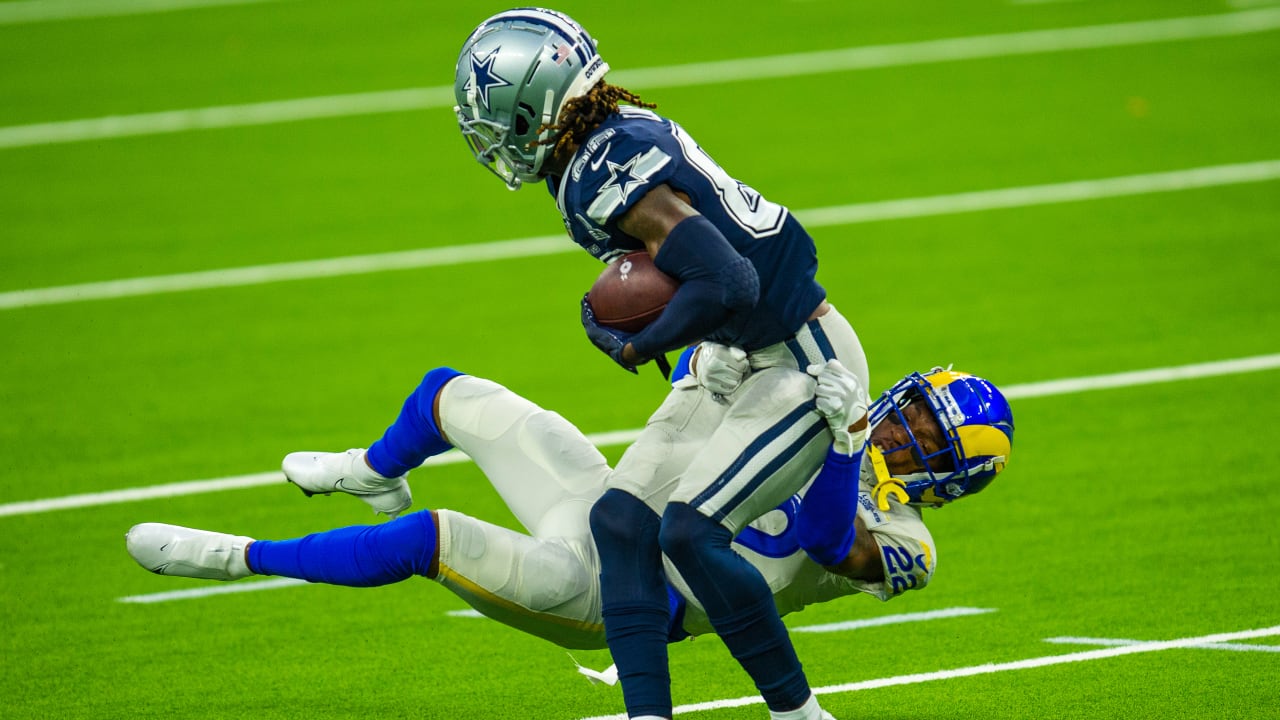 Los Angeles – Before we go here, I have to say:
Dude, I'm glad we're talking about the fourth verdict and the controversial punishment.
Of course, both went against the Cowboys for this game.
But I think it's completely short-sighted to ignore the biggest story of them all – and it wasn't even the national anthem.
For me, the biggest takeaway I've got on this night is … there was an anthem. There was a fourth quarter in which the Cowboys decided to go for the lead instead of a safe field goal. And there was a play at the end of the game in which the big game was erased due to a penalty to the Cowboys.
Hey, I'm not trying to be sad here. But this is one of those "you had to be there" to really get how real the situation was.
On TV, I'm not sure how it really looked or sounded. But being there, and seeing empty stands and seeing these long runs and passes with absolutely no reaction that should have gone with it, was just the most unique thing I've seen in covering this team.
Still, I'll take it. Like you will take it too.
He was football, even if he looked and sound like he always did.
Now, that being said, I still got my opinion about the game, even though it doesn't seem to be a popular one.
Sorry, but I don't mind the decision to go fourth down midway through fourth.
There is no set rule on these types of decisions. It usually comes down to reducing the feeling of head coach. In this case, he felt that this was the right call. And at that time, I felt the same.
What I liked the most, he did it at number three. So at times it seems like the coaches decide to play. But head coach Mike McCarthy knew he was fourth, so he ran the ball with Zeke on third-and-6 and picked up half of it.
This is the first thing that I liked. But the decision to go for it did not bother me. I wonder if there are people who don't like the call, who always criticize Jason Garrett and previous coaches for not being aggressive and "not playing to win".
Like it or not, this is what one is playing to win. The team is down three points and can attempt a field goal to tie the game. Or, they can keep it running and try to use one of these playmates to go three yards.
McCarthy chose the latter and it did not work. His rogue receiver, CeeDee Lamb, who certainly looked like he was going to be a big-time player, did not run a deep enough route and fell short.
For me, this is an example of a player who has never played in an NFL game before. In Oklahoma, he can run with that trick and run past the defender. Or maybe get down before shaking the defender. But in the NFL, people deal very well and Lamb has just come up short.
He will learn from it.
Honestly, I hope McCarthy does not. Again, I do not mind the call. If you don't get it, Rama is still pinned back to his own 11 and it was up to the defense to stop Rama doing what he did twice before that sequence.
But again, it just didn't work. Great calls in sports are only great because they worked.
For me, this is no different from a college game when a team is below seven in overtime and just scoring runs. Do they tie the game and advance to another overtime, or simply try to win the game?
I think you could argue that there is still a lot of time left in the game, but personally, I still like aggression. And so did the players. From Jack Martin to Dak Prescott to Michael Gallup and Sidi Lamb, they all said it sounded like the right call to them.
Remember this, when McCarthy told the media last month that he was not interested in just being a good team, but that his goal was to win the Super Bowl, everyone liked it.
If you are afraid of failing you may not actually be a first-year coach and live up to those expectations. In this case, McCarthy felt that his offense was within three yards. And they thought that it was good enough to stop the defense if there was no Ram.
So he missed this time. Still does not mean it was a wrong call.
Now, speaking of the wrong call … yes, the referee missed the pass interference at Gallup in my opinion. These people are fighting all the way down from the ground and they say? Sorry, it sounded like a reputation call. Like, there's no way that Michael Gallup can beat Jalen Ramsey. And credits Ramsay for selling the stove. It definitely worked.
For me, at that point in the game, I don't think they should have called it such a minor mess. Ramsey was doing it twice at Gallup in the first few yards of that route.
But that's how the refs saw it. The Cowboys shouldn't have let it in that situation anyway.
In the world of cliché, some might say that this game would be for forgetting.
But when you take a step back and realize that many of us had never even dreamed that there would be a game on September 13, and to think of everything to get here… one The fourth-down decision and a suspicious pass interference call does not sound too bad.