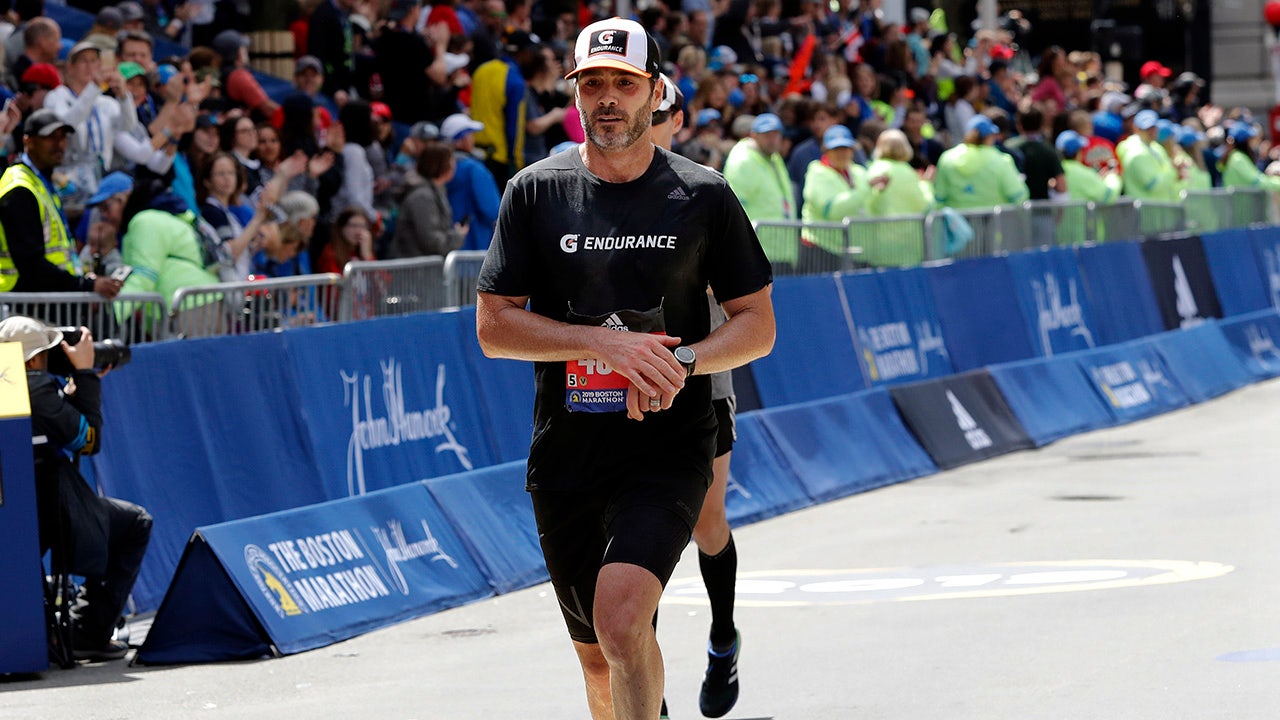 Seven-time NASCAR champion Jimmie Johnson finished the Boston Marathon on Monday at 3:09:07, a day and a half after finishing 12th in the Richmond Cup Series race.
Johnson used the number 4848 as tip of the hat to his car number (48) and finished his age group of 40 to 44 years in 641 place.
The 43-year-old tweeted after "it was the hardest thing I've ever done."
Johnson expected to break 3 hours, but said he was satisfied with the result.
"I wanted to compete, so I came out with a heart rate and time in mind." I was a little short, but I still have to do that well, still to be so low in all three, I'm really happy with that, "said NASCAR. com that said.
Johnson had previously completed a 70.3-mile triathlon and has his sights set on entering the 140.6-mile Ironman Triathlon someday. He often responds to the supposed fanatics on Twitter who tell him that he should concentrate on driving, given the decrease in performance on the track in recent years.
He could not worry about them on Monday, as the American distance running the great Meb Keflezighi placed a finalist medal around his neck.
"This was great," he tweeted.
Source link