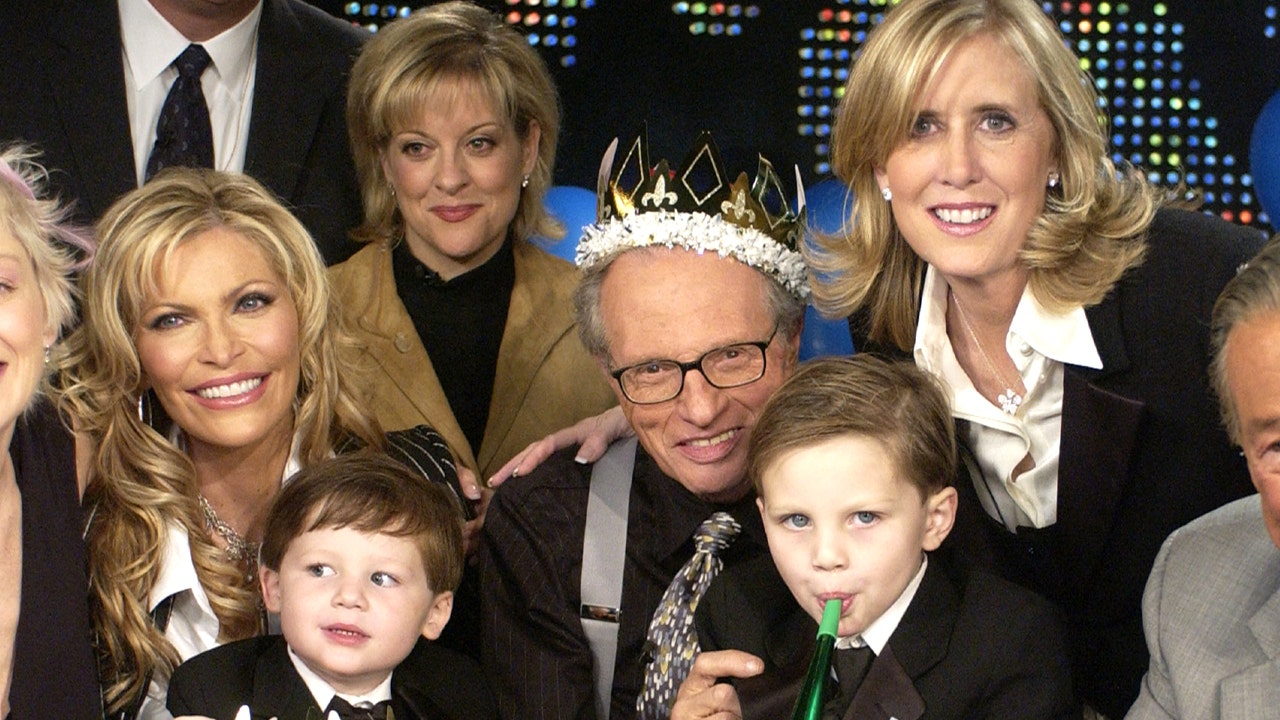 Fox Nation host Nancy Grace, in an interview with Fox News on Saturday, mourned the demise of her mentor and friend Larry King, reminding her, "No one has ever been like him and like him ever since." nobody will."
King, a longtime CNN host and icon in the news industry, died Saturday at the age of 87 in Los Angeles, California.
The long-circulated legend became a household name due to his interview style, and the ability to have meaningful conversations with celebrities, world leaders and everyday people.
Larva King, TV Tal-Shock ICON WHO first broadcast Famos and Notifications, written on 87
"He had such a rapport with people," Grace recalled. "I don't know if anyone can measure her interview style – she set the bar for many, many others."
"He wanted to go out with a clean slate in his mind and ask the interviewer off the top of his head, questions like – anyone who meets that person on the street would want to know," he continued.
Grace attributes her career to her relationship with King, who she had asked to appear on her show after the 1997 launch of the legal commentary show "Cochran and Grace".
In 2005, Grace reappeared on the Larry King Show, which is owned by CNN, before landing her own decade-long show "Nancy Grace" on HLN.
"Without Larry's help, my career would not have been possible," Grace told Fox News on Saturday. "For a girl who grew up on a red clay road in the middle of Georgia, even meeting Larry King, her lack of support to start my own program, was just unthinkable."
He said, "I tried to say to her how much I appreciated her, but I don't know if I ever had words to convey how much she meant to me."
Grace remembers King as a "real" person, whose character came through the camera.
"He was very kind to the people he knew, the people he didn't know, the waiters, the waitresses – he was that way for everyone. The same way he was in the air when he would interview people, the way he was. He used to speak. To people in real life, "he said.
Raja to be taken out of ICU after being out of ICU with COVID-19
"In a world where it's all about sound bites, Larry wasn't like that. He wanted to hear the whole story, and I learned from him that," he continued.
Not only in the massive interview, including every sitting US president, from Gerald Ford to Barack Obama, was King as a journalist, but his casual manner enabled the interviewer to open up.
The Kings Q&A style changed the perception of journalistic interviewing, allowing the interviewer to make the subject of importance rather than host – a style that Grace says is lost in today's media.
"In our TV culture, it's now the one who speaks the loudest. The Larry King show didn't have that at all, everyone has their say," he said, noting that he would sit three feet from the interviewer and stare right into . Sees the entire interview, "He was really listening."
"I have a terrible, terrible habit of getting excited and jumping during an interview or a Q&A," Grace told Fox laughing. "Larry hated him. And he was right."
Click here to get the Fox News app
"Because he wanted to hear every last word a person had to say and he didn't want me to cut someone, so I had to stop myself," he said, remembering freshly.
"He was a great, great man."
Grace is set to pay tribute to King on Fox Nation on Monday, which will see King's life through the lens of his friends and past colleagues working on his program.