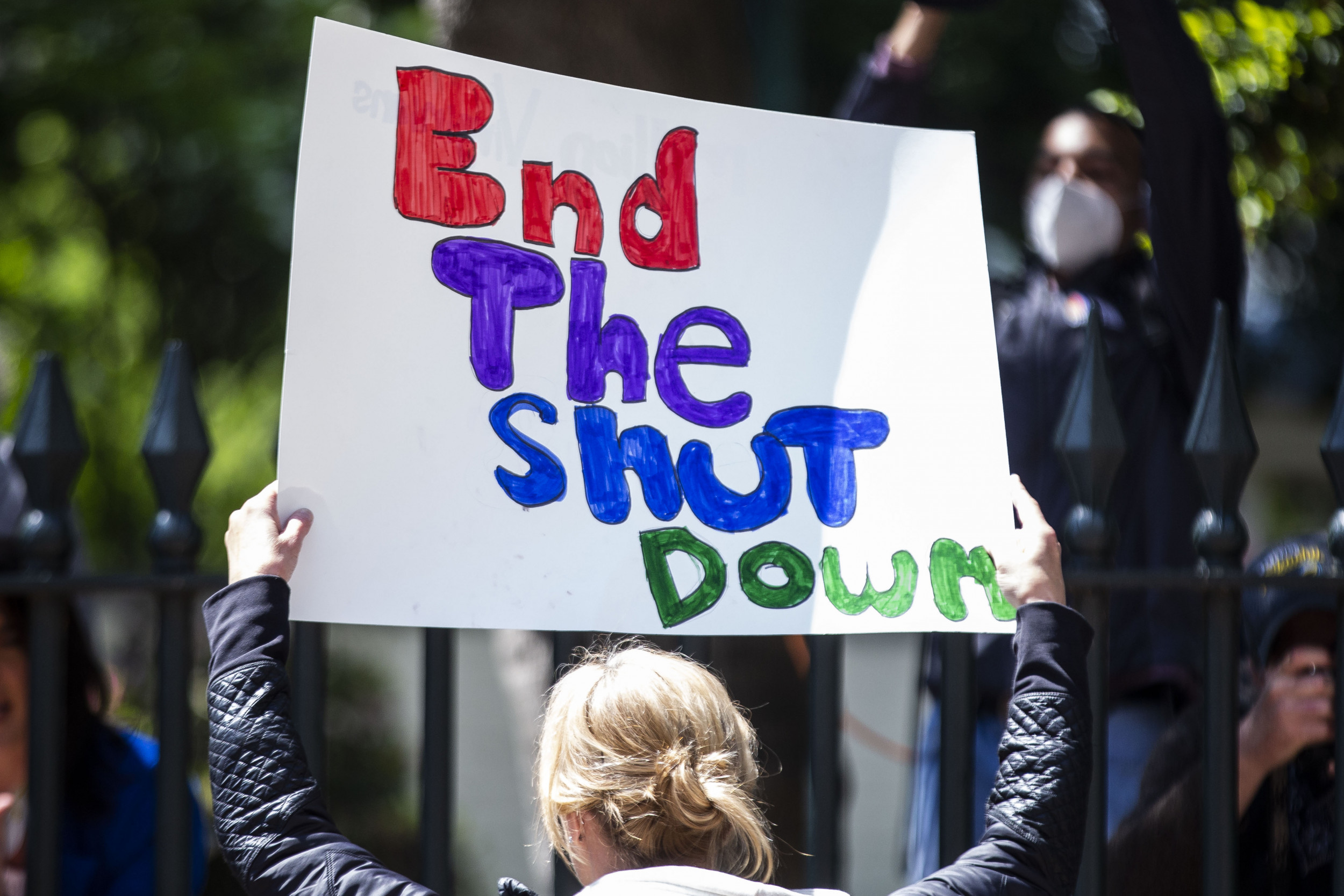 More than 10,000 scientists have signed the Great Barrington Declaration, stating that COVID-19 lockdowns are "causing devastating effects on short and long-term public health."
The Great Barrington Declaration, named after the city in Massachusetts, currently has signatures of 10,233 medical and public health scientists, 27,860 medical practitioners and 504,875 concerned citizens.
The number of signatures the declaration received has increased since October 7, when it had signatures of at least 2,826 medical and public health scientists, 3,794 medical practitioners, and more than 60,000 members of the general public.
The co-authors of the petition included Drs. Martin Kuldorff, Professor of Medicine at Harvard University, Drs. Sunita Gupta, a professor at the University of Oxford, and an epidemiologist specializing in immunology, vaccine development, and mathematical modeling of infectious diseases and Drs. Jay Bhattacharya is a professor at Stanford University Medical School.
After the petition began, the authors explain that "As infectious disease epidemiologists and public health scientists, we have serious concerns about the harmful physical and mental health effects of prevailing COVID-19 policies," and note that " Recommend an approach called "Focus Protection". "
"Left and right, and around the world, we have dedicated our careers to protecting people. Current lockdown policies are causing disastrous effects on short and long-term public health," the petition states. Having said.
According to the petition, the authors believe the current lockdown – to reduce the prevalence of novel loconoviruses – has been put in place, leading to "lower childhood vaccination rates, worsening of heart disease outcomes, reduced cancer screening and Deteriorating mental health "that is leading. Greater mortality in the near future.
The petition states, "As immunity increases in populations, the risk of infection increases for everyone, including this one. We know that all populations will eventually reach immunity to the herd." "Our goal should be to reduce mortality and social harm until we reach herd immunity."
While the petition states that "the adoption of measures to protect vulnerable people should be a central objective of public health responses to COVID-19," it also notes that "those who are not vulnerable should immediately return to normal life. Should be allowed to resume from. "
Despite the announcement that death and social damage should be minimized until the herd is immune, one of the co-authors, Dr. Martin Kuldorff, stated earlier Newsweek Via email, that they are not advocating "a herd immunity strategy".
"Herd immunity is not a strategy, but a scientifically proven phenomenon, like gravity, and you would not say that an airplane pilot is using a 'gravity strategy' to land an aircraft. No matter what. Using the strategy, we will reach the herd. Immunity sooner or later, such as an airplane arriving on land one way or another, "said Kuldorff.
Another co-author, Dr. J. Bhattacharya also told Newsweek That "In our letter, we are calling for a focused security plan that protects our resources to protect vulnerable people (especially older people and others who face a higher risk of dying) to become infected." Use, while raising general lockdowns on those who suffer much lower mortality from COVID-19 infection. "
Newsweek Dr. Sunera reached out to Gupta for comment, but did not receive a timely response to the publication.